Louis van Gaal slams reports over his Manchester United future
By Mark Ashenden
Last Updated: 12/02/16 11:17pm
Manchester United boss Louis van Gaal says the club do not need to clarify his position - because claims about his future are being invented by the media.
United have prepared for Saturday's trip to Sunderland amid newspaper stories suggesting that Jose Mourinho taking over at Old Trafford in the summer is a 'done deal'. 
Asked if the club should declare their backing publicly for the Dutchman, Van Gaal said: "I do not agree they need to make a statement.
"I've said it many times that a lot of the media is inventing stories and you don't have to respond to invented stories." 
When asked if he thought the stories were invented from nothing, he answered "yes".
Sky sources understand United remain happy with their manager, who has a contract until 2017, and Van Gaal says his relationship with executive vice-chairman Ed Woodward is so strong he couldn't imagine his employers had courted Mourinho.
Impressive financial results were revealed on Thursday, but the focus for Woodward and the Glazer owners will be firmly on the pitch for the next three months with hopes of making the Champions League in the balance. United are six points adrift of fourth-placed Manchester City with 13 matches left. 
Asked if his fate rested on securing a top-four spot or qualifying for Europe's top-tier competition via the Europa League, Van Gaal added: "It's not a question for me, it's a question for the board of Manchester United, you have to put it to them.
"I have a contract for three years and you know that."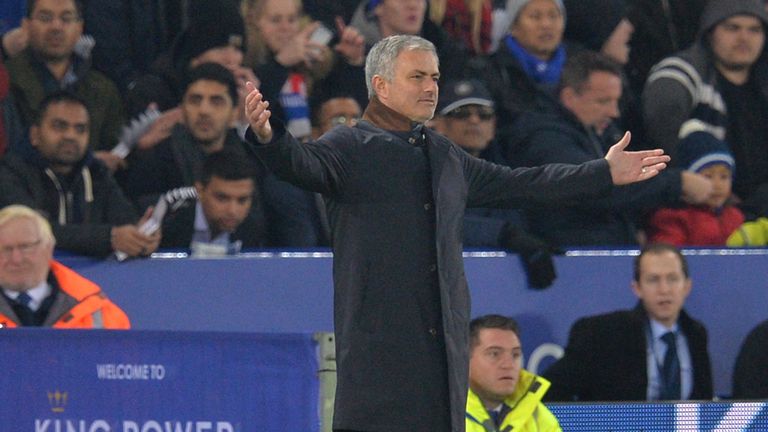 A winless run of eight matches towards the end of 2015 left Van Gaal's position under scrutiny, but the team's form has lifted since the start of this year, having lost once in 2016 and progressing to the FA Cup fifth round.
Ahead of Saturday's trip to Sam Allardyce's struggling Sunderland, Van Gaal has challenged his team to produce a run to put pressure on the four teams above.
On the mood in the squad, Van Gaal stated: "I have to say that we are doing great in that perspective. We have lost in December four matches in a row and when you see us playing now you can only say that we care, we are mentally very strong and we can cope with the pressure.
"But that is not enough - we have to improve our results in consistency and win a lot of matches in a row. We have to reduce the gap with our competitors.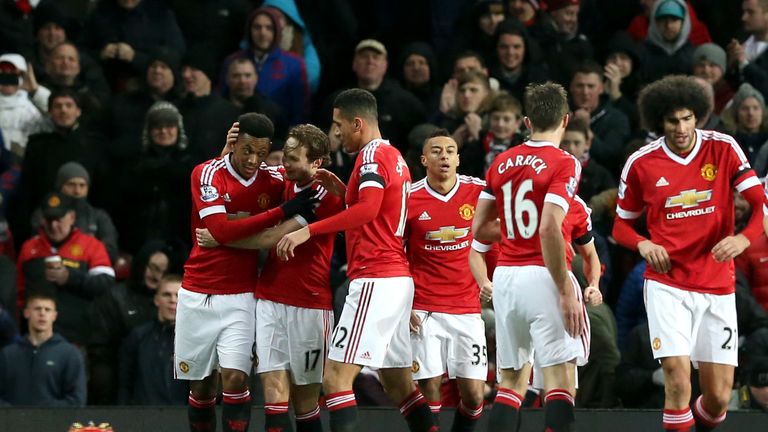 "When you see our results in 2016, when we have that whole season, we are the champions. We have to show it every week now because of the fact that the gap is so big."
United will be without Phil Jones, Adnan Januzaj and Guillermo Varela for the trip to Sunderland, but Antonio Valencia and Marcos Rojo are nearing full fitness.