Ander Herrera says luck is 'completely against' Manchester United
By Allan Valente
Last Updated: 29/11/16 12:23pm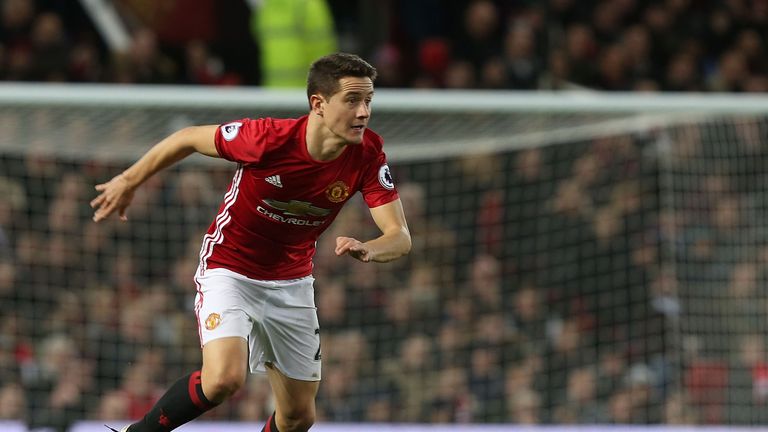 Ander Herrera says luck is "completely against" Manchester United and believes his side are overdue a run of victories.
United have made their worst start to a league campaign for 17 years after collecting just 20 points from their opening 13 matches following Sunday's 1-1 draw with West Ham at Old Trafford, which was their fourth consecutive home league draw.
Hammers goalkeeper Darren Randolph produced a series of outstanding saves at the weekend with United enduring similarly frustrating experiences against other teams throughout the season, and Herrera says Jose Mourinho's side have been unlucky.
"I don't know what to say," the Spain international said. "At the moment, luck is completely against us. We are playing very good and we deserve eight more points than we have."
Asked if he felt United were close to getting on a winning run, the 27-year-old said: "Yes. We feel it because we are better than every opponent.
"I don't know when the luck will change, but it's not even luck - it's just [what is] fair. We are looking for fair. We are looking to score maybe half of the chances we create and we will win 4-1 every game."
Herrera sees the number of opportunities United are creating as a clear positive, with the home side having 17 goal attempts to West Ham's six at the weekend, and says he cannot believe they do not have more points on the board.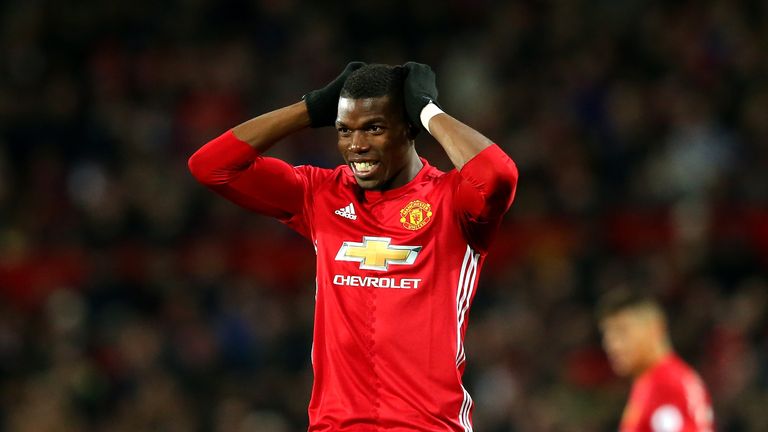 "The best player of Burnley was the 'keeper, the best player of Stoke was the 'keeper, the best player of Arsenal was Petr Cech, the best player of West Ham was Randolph," he said. "We are doing something good and we have to take good things from it.
"We play intense, we win the second balls, we create chances, we move the ball, we control the game, we have more possession than the opponents, we shoot on goal.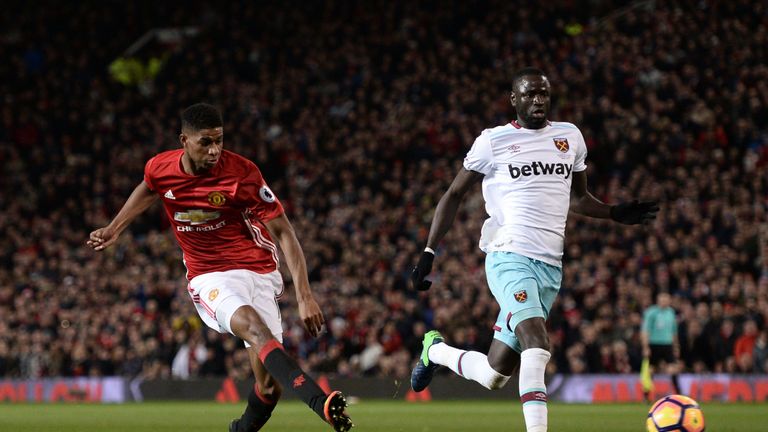 "I remember last season everyone said, 'shoot, shoot, shoot', and now we shoot I don't know how many times each game but we are not scoring.
"It's unbelievable that we don't have six or eight points more than we have but hopefully the luck will turn in our favour."
Upgrade to Sky Sports now and get 12 months half price. Hurry, offer ends December 4th!