Jurgen Klopp unsure if Liverpool are title contenders
By Simeon Gholam
Last Updated: 31/12/15 9:18am
​Jurgen Klopp played down Liverpool's credentials as title contenders after they recorded their second straight Premier League win by beating Sunderland on Wednesday night.
Christian Benteke struck the only goal of the game just after half-time as the Reds moved up to seventh and level on points with Manchester United in the table. 
Despite this, Klopp said he is not looking that far ahead and only wants to enjoy New Year's Eve before focusing on their trip to West Ham. 
"No, I don't know [if we are title contenders]," Klopp told Sky Sports.
"You can see we both have 30 points, and you can see how at Manchester United the atmosphere isn't the best, so you can see how football can be sometimes. 
"But we have not to look at it. We wanted at least 30 points and we've got them. We go home, celebrate New Year's Eve with the family, then go to West Ham and try to win again."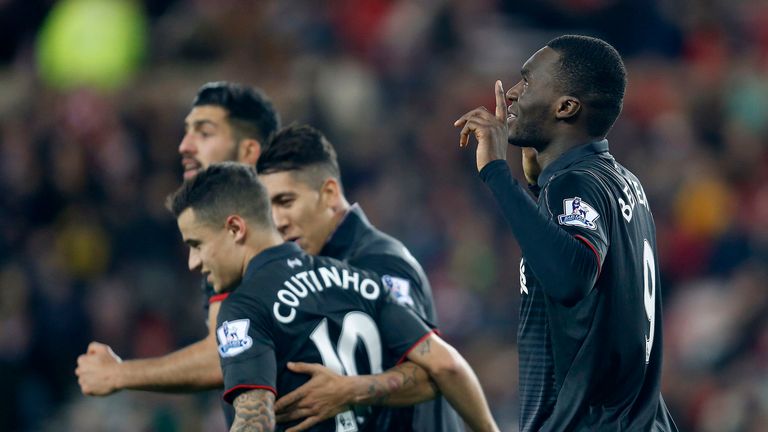 The result was Liverpool's second 1-0 win in a row, with Benteke also scoring when they beat Leicester on Boxing Day, and Klopp was delighted with the way they have bounced back from a slump that saw them pick up just a single point in their three Premier League games before Christmas. 
He added: "Two goals, six points and two clean sheets is really good for us. It's well deserved.
"It was hard work. We were the better team and you could see that the pressure for both teams because of the intensity of the last weeks and months.
"They made it hard for us. Then we made the goal after half-time and we controlled the game but couldn't make another goal. But we got to the final whistle, three points, go home, everything is good!"