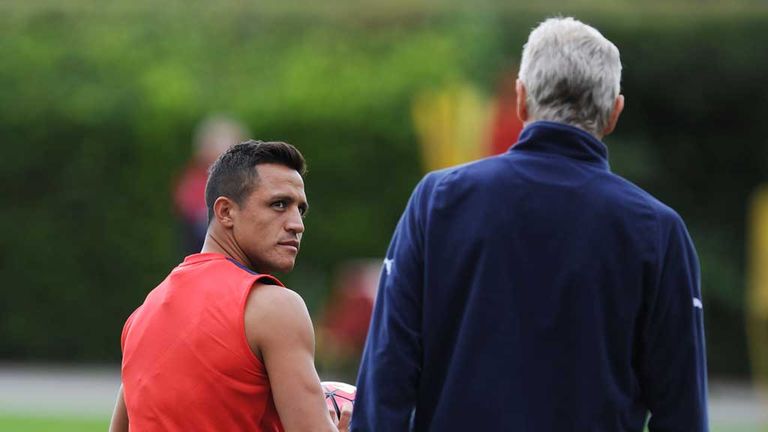 Arsene Wenger is confident of having Arsenal duo Mesut Ozil and Alexis Sanchez available to face Chelsea in the Sky Live match on Super Sunday.
A toe injury kept Ozil out of the 0-0 draw at Stoke last weekend, while Sanchez has been sidelined since November with a hamstring problem.
Wenger said: "Compared to last week, we have no big problems. The good news is that Ozil certainly will be available and for Sanchez, the next two days will be decisive - but I think he will be available for selection. The signs we've had in training this week are very positive."
While Sanchez is back in contention after missing 10 games, Wenger is still wary about throwing him back in too soon.
"The doubt is about him having been out for a long time, and the risk of a setback," Wenger said.
"To be clear on all the tests is one thing. To be clear after training is another. But the intensity of a big game you can never replicate in training, but you can make the risk minimal.
"I'm cautious with him because we cannot afford a setback, which would mean a very long period out. We don't want to take this risk."
Francis Coquelin is also back in training for the title-chasing Gunners, while Danny Welbeck is making good progress on his recovery from injury.
Wenger added: "Coquelin is ahead of schedule and Welbeck should be back in training soon. That is positive news. Tomas Rosicky will play on Friday night for the U21s. We are going into a very important period so it is good to have key players available.
Wenger is not letting Chelsea's league position affect his thinking ahead of the game against the reigning champions.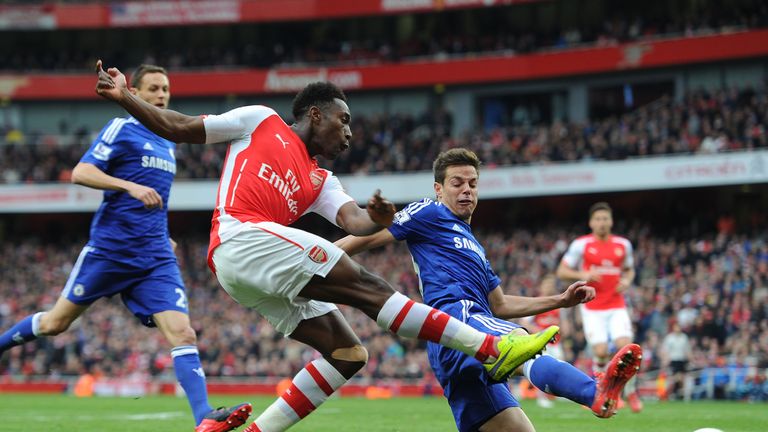 He said: "It is another game where people look at us and see how we behave because even if Chelsea isn't in the best position, you look at their squad.
"It is a big game because of the quality of the players on the pitch and it has a big importance to us as well because we play at the Emirates and we know how important it will be to win this game."