Arsenal boss Arsene Wenger tells Valencia coach Gary Neville to stick to his guns
By Charlie McFaulds
Last Updated: 06/02/16 9:57pm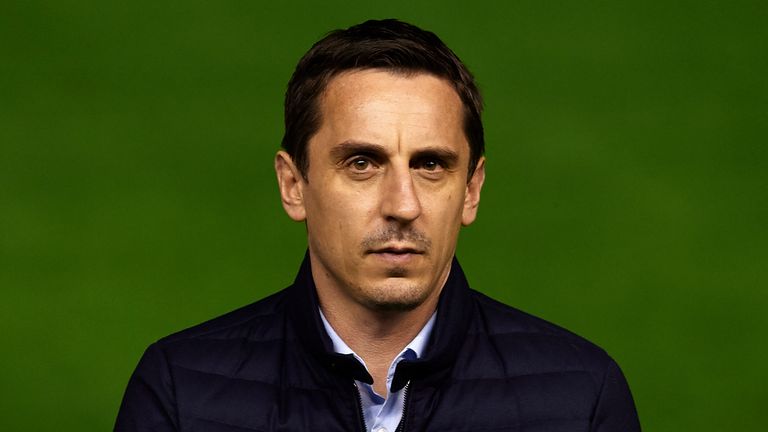 Arsenal boss Arsene Wenger insists beleaguered Valencia head coach Gary Neville has to keep faith in his methods to survive in his post.
The former Manchester United defender has endured a poor start to his managerial career, and he watched on helplessly when Valencia were thrashed 7-0 by Barcelona in the Copa del Rey on Wednesday night.
Appointed to much fanfare in early December, Neville signed a deal until the end of the season.
But a large section of Valencia supporters have now turned on the 40-year-old, whose brother Phil acts as his assistant.
Wenger reckons Neville, who had carved out a career as a respected pundit on Sky Sports, would be wrong to start panicking.
At some stage, if you have a good team, they always find their way. I think Valencia will get out of it.
Arsene Wenger
When asked what advice he would give Neville, the Frenchman said: "Keep faith in what he is doing.
"He has not lost his knowledge overnight. That's what it is about. But not all our faith depends only on us."
Neville was often outspoken about Wenger and his Arsenal side during his time as a pundit on Sky Sports but, although the Gunners boss refused to be drawn into those previous criticisms, he feels Neville's standing in the game served him well in landing a big-name club, like Pep Guardiola with Barcelona before him.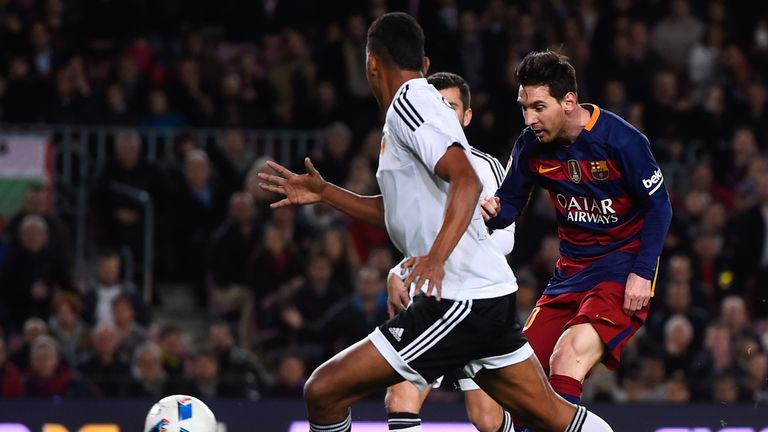 "I believe that most of the time, the reputation of a big player gets you a big club early," Wenger said.
"You gain a few years. You do not start at Fleetwood. When you are Guardiola, you start straight at Barcelona.
"When you are not a big name, you have first to battle. That is a disadvantage because you do not start as high. But, on the other hand, you learn your job.
"I started with youth teams. I started at the age of 33, which is something people forget. That was at the top level. There was no fitness coach, no keeper coach and it was just me and the team.
"You have to learn your job. I had to hit the ball at the keeper to make him work. There is no better way but things have changed. You now have a team around the team."
That inexperience leaves Neville in a position where he cannot call upon a wealth of prior knowledge and Wenger feels that could make turning things around more difficult for the eight-time Premier League winner.
"I believe the experience plays a big part when you don't start well," Wenger said.
"When you have a difficult start, first of all, you have no credibility through your history because you haven't shown you can do it before.
"So it becomes more difficult when you have a bad start. At some stage, if you have a good team, they always find their way. I think Valencia will get out of it.
"What I believe is that if I look at the evolution from when I started, you needed to be a football man. You needed to make all the decisions purely based on your judgement and your assessment.
"The evolution has meant that in the future the manager will not necessarily need to be a football specialist because you can be surrounded by a team and his problem will be more about selection of the data that he gets and to apply that to the team."