Mauricio Pochettino says Tottenham fans can dream of Premier League title
By Mark Ashenden
Last Updated: 15/02/16 9:55am
Tottenham fans have been told by manager Mauricio Pochettino to start dreaming of their first top-flight crown for 55 years.
Spurs benefited from a controversial penalty call in a highly-charged Super Sunday Premier League 2-1 victory at Manchester City, with Christian Eriksen's late winner lifting his team within two points of leaders Leicester.
Third spot in the old First Division in 1990 has been the north London club's best finish in recent years with their last league title in 1961.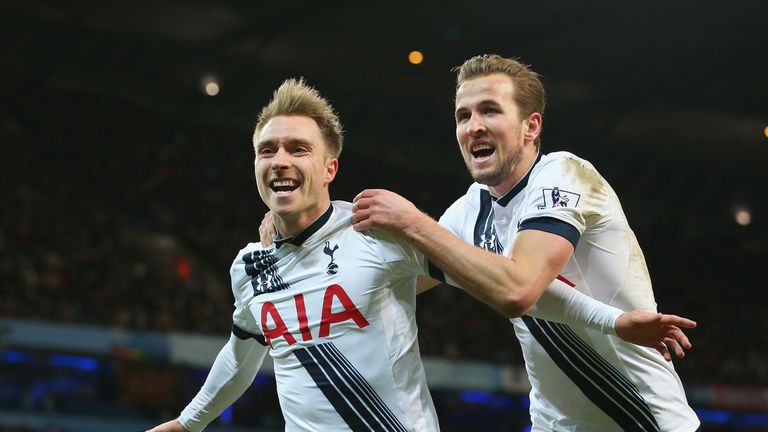 Pochettino, who celebrated with the away fans at the Etihad on Sunday afternoon, said: "The supporters are right to dream of the title. They showed big support from the beginning of the season and I say thank you to them.
"It is important for our supporters to believe. It is a very important moment to share with our fans. They are always fantastic and you need to show and say thank you in different ways.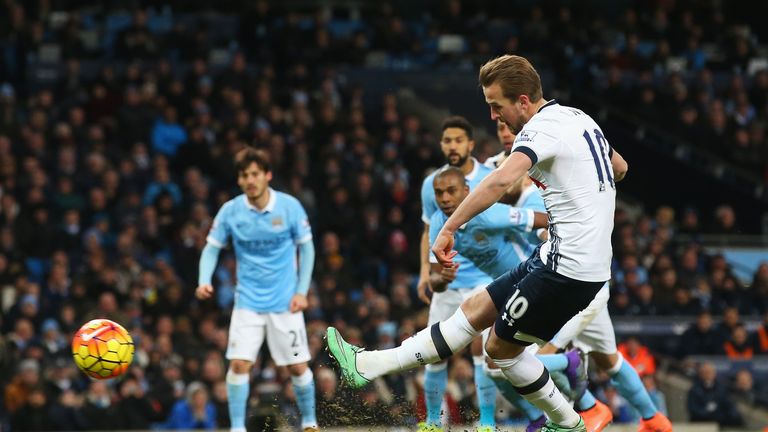 "This is the way that is most important for them to appreciate and show they are very important for us. Always in football the supporters are the most important thing and they deserve, from our position, to say thank you.
"It was a very important victory. Our players deserve full credit for the performance. Like always you need to try and improve every day and we are now in a position, but is too early to talk about titles."
It was a big message of intent from Spurs, securing their fifth successive Premier League victory as they moved above rivals Arsenal to second spot on goal difference leaving vanquished City in fourth.
With 12 games remaining and being 12 points above fifth-placed Manchester United, Tottenham's aspirations will now be firmly on the title and not just qualifying for the Champions League.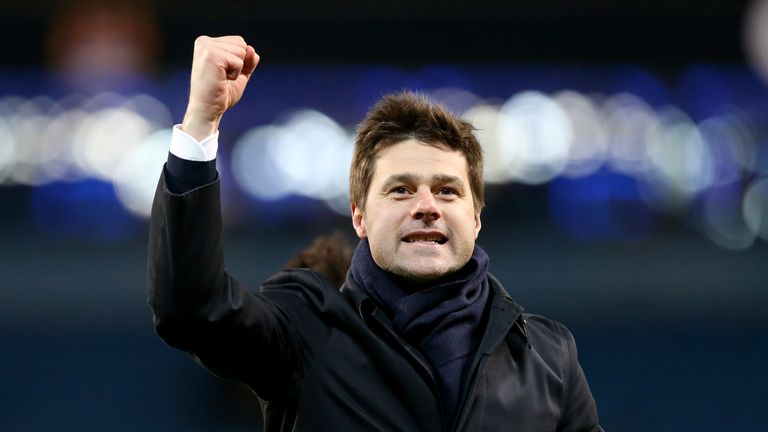 Pochettino added: "Before the game people said it was a big test for us and it is important to show we can win.
"It is important to tell you that we are the youngest squad in the Premier League. It is important to start to feel that you can win in a stadium like Manchester City's against a big, big team and you can win."