Gary Mabbutt expects Tottenham to keep best players and go up another level next season
By Lyall Thomas
Last Updated: 17/07/17 5:09pm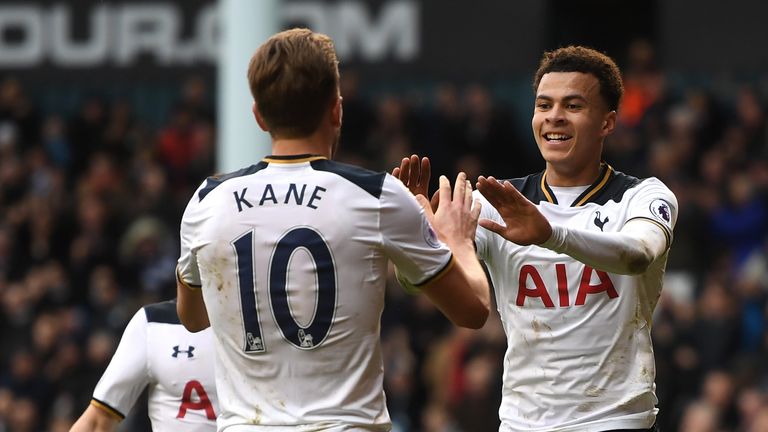 Gary Mabbutt is confident Tottenham will step up another level next season without splashing big money in the transfer market.
The former Spurs captain and current club ambassador believes Kyle Walker's £50m-plus move to Manchester City benefited all sides and sees Kieran Trippier as a more than adequate replacement.
Walker is the only key player Maurcio Pochettino is expected to let go of this summer and Mabbutt expects the Tottenham boss to add carefully to his squad with the right players.
Speaking exclusively to Sky Sports News HQ at the weekly judging panel of a new online spot-the-ball competition called SpottoCash, the 55-year-old said: "The most important thing is to keep this group of players together and I think they will do.
"It always excites me when I see our players being wanted by other clubs, I enjoy seeing the rumours moving around on social media because it shows where the club is and the respect they have got.
"Most people will agree Kyle Walker is one of best right-backs in the country. He was a wonderful servant for Spurs. But Kieran Trippier was vying for the place with him last year and any player would want to play every week.
"It was a very high figure but I think the move was beneficial to Kyle and the club. The opportunity came to go to Man City, Kyle wasn't getting regular football, and it's a World Cup year next year and he wants to be involved.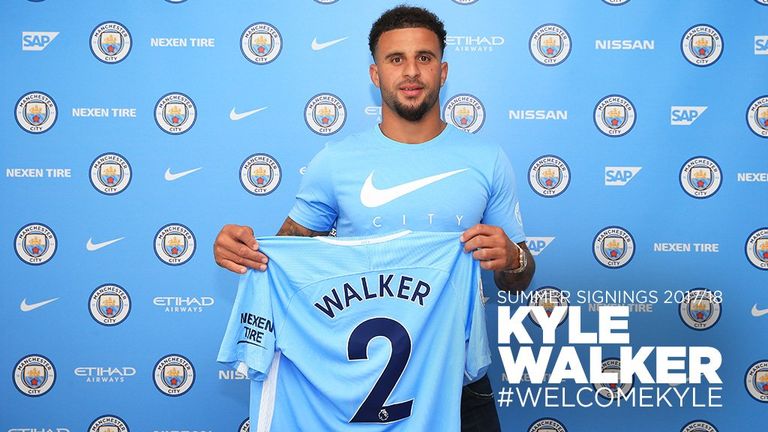 "It's vital that, as a club, they are progressing and building. The squad that's been put together is growing in stature all the time - they have pushed the league champions the last two years running.
"They are not going to rush out and buy players. They'll see which players are on the radar and then will look at them and add the right ones.
"It's already a mixed, strong squad, and this group and the youngsters are more than capable of taking us forward."
As a former defender for both England and Spurs, lifting the FA Cup as skipper in 1991, Mabbutt has also been intrigued by Spurs' switching of defensive tactics between a back three and a back four.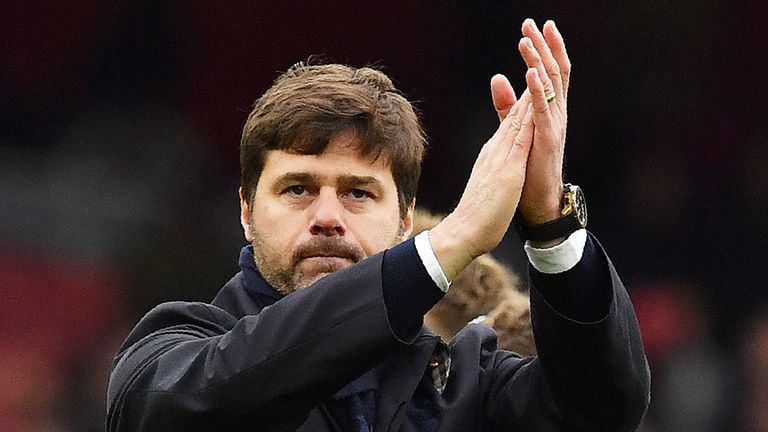 "A lot of debate goes on about different formations, about how teams are setting themselves up, but players of the highest quality can play any formation," Mabbutt said.
"Tottenham's full-backs attack a lot and put great quality into the box, and a back three enables the full-backs to push forward. But if you play with a back four and push on then Eric Dier can sit in from midfield, so there's not too much difference. "
Mabbutt is also pleased to see the re-emergence of the spot-the-ball competition - something he enjoyed as a youth.
"It's quite an amazing thing," he said. "Growing up, going back 40 years, we had the spot-the-ball competition in the newspapers, and I used to do it every week. I'm glad it's back."
Gary Mabbutt leads this week's judging panel for SpottoCash, a spot-the-ball competition for the digital generation. Visit spottocash.com for more details.