Tom Heaton says Michael Keane's Burnley exit news has not impacted on squad
Last Updated: 21/04/17 8:28pm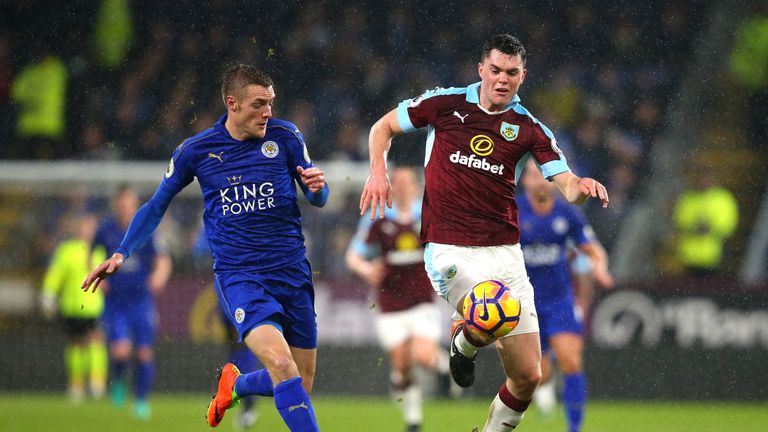 Tom Heaton insists news of Michael Keane's departure from Burnley this summer has not impacted the spirit of the squad.
Keane will leave Burnley at the end of the season, according to Sky sources, having performed superbly for the Clarets this term.
Keane won his first England cap last autumn in the World Cup Qualifiers against Malta and Slovenia, and has played in all of Burnley's 33 Premier League games this season.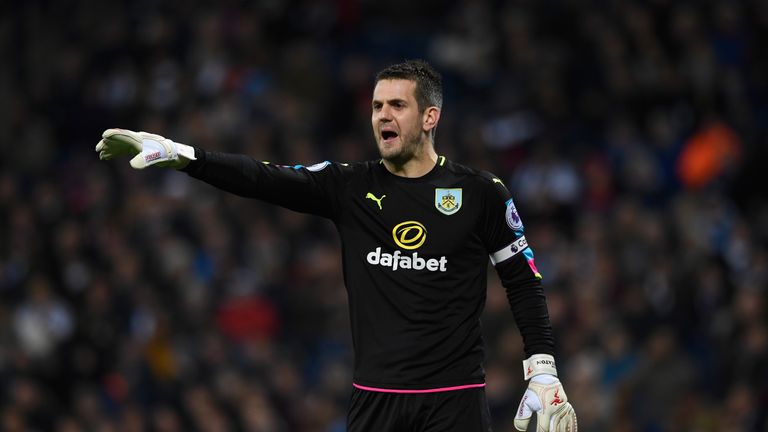 Asked if the news had affected the spirit of the Burnley camp, Heaton told Sky Sports: "No, not at all. I think it is what it is, there is a lot of media speculation about things these days.
"In fairness to Keano, he's been outstanding this year, as have a lot of other players. And I know he's fully focused on the job, and his performances have been absolutely outstanding and I don't expect that to change.
"There's no need for any arm round the shoulder or anything like that, it's the nature of the beast. We just take it for what it is."
Heaton has also enjoyed a fine season at Turf Moor, with Burnley eight points clear of the relegation zone with five games remaining before facing Manchester United on Super Sunday, live on Sky Sports.
Asked if this has been his best season of his career, Heaton said: "I think so. Certainly I've thoroughly enjoyed every minute of it. I left United to get back to the Premier Leauge, obviously we did that and we're in a great position. It's important we go and finish the job and see where we get to.
"On a personal note I've thoroughly enjoyed it, and I'm still striving to improve it every day.
"My aspirations are to keep getting better. I still feel like I've got more to come. I'm relatively new at the top level and I just want more of it. I just want to keep things moving forward. "