Kylian Mbappe's relegation to the bench was Monaco's decision, says Leonardo Jardim
By Lyall Thomas
Last Updated: 13/08/17 9:21pm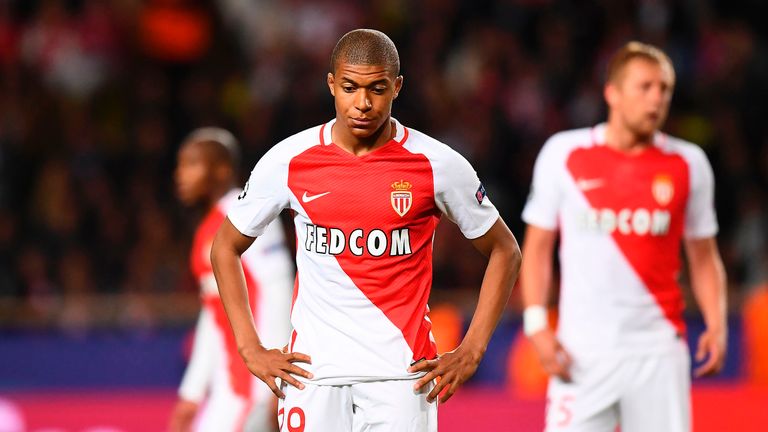 Monaco manager Leonardo Jardim says Kylian Mbappe was left on the bench against Dijon because it was "the decision of the club".
Mbappe, who scored 24 goals last season, was an unused substitute as Monaco won 4-1 in their second Ligue 1 game of the season.
The 18-year-old France international played in their opening game against Toulouse but has been subject to increased speculation over a move to French rivals Paris Saint-Germain ever since.
Mbappe's future at Monaco has been under scrutiny all summer, with clubs including PSG, Real Madrid, Barcelona, Manchester City, Arsenal and Liverpool all interested in the star, valued at upwards of £100m.
But reports in France that he is set to join PSG, who missed out on the French title to Monaco last season, have accelerated over the past week as they look to add him to their astronomical summer acquisitions, following the £200m signing of Neymar.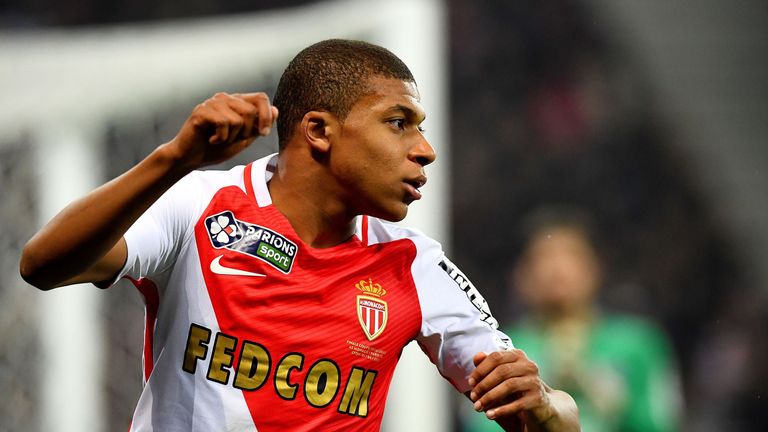 Monaco have been forced to speak publicly about Mbappe's future on more than one occasion, refuting reports they had agreed a transfer with Real Madrid and accusing other clubs of potentially tapping up the youngster.
But they also confirmed less than a month before leaving him stranded on the bench for a league game that talks were underway over a new contract for Frenchman.
Monaco parted with a number of stars this summer including Tiemoue Bakayoko to Chelsea, and Benjamin Mendy and and Bernardo Silva to Manchester City.
They have refused to sell Thomas Lemar to Arsenal, whom Sky sources understand have dropped their interest in the player.