England's Euro 2016 ratings: Steve McClaren gives his verdict
By Oliver Yew
Last Updated: 28/06/16 12:55pm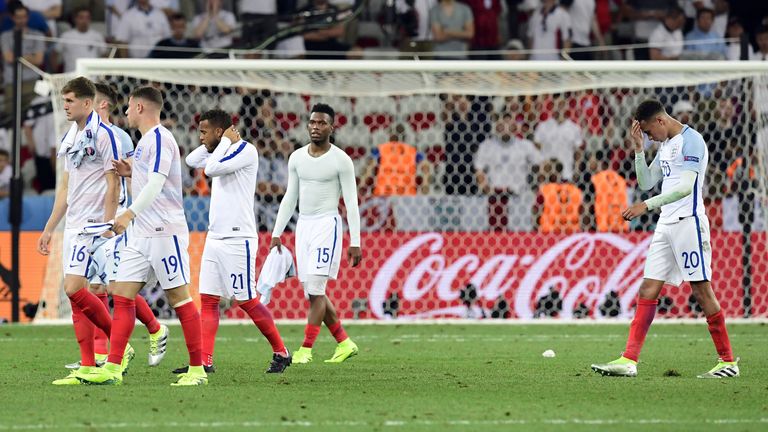 It was more tournament disappointment for England as they crashed out of Euro 2016 at the round-of-16 stage with a shock defeat to Iceland in Nice.
Roy Hodgson stepped down as England manager immediately after their shock defeat to Iceland following his side's poor showing in France.
But how did the players perform? Did any England player come out of the tournament with credit? We asked former England manager Steve McClaren to rate each player out of 10 for their performances in France...
Joe Hart - 4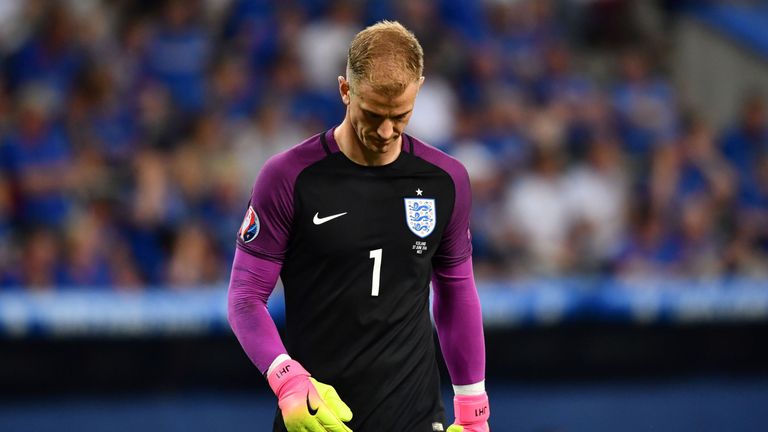 You have got to make big saves at the big moments and he didn't really do that. Also, in terms of mentality and composure he looked a little bit edgy during the tournament. He should be the calm one behind the back four but it didn't look that way.
Kyle Walker - 7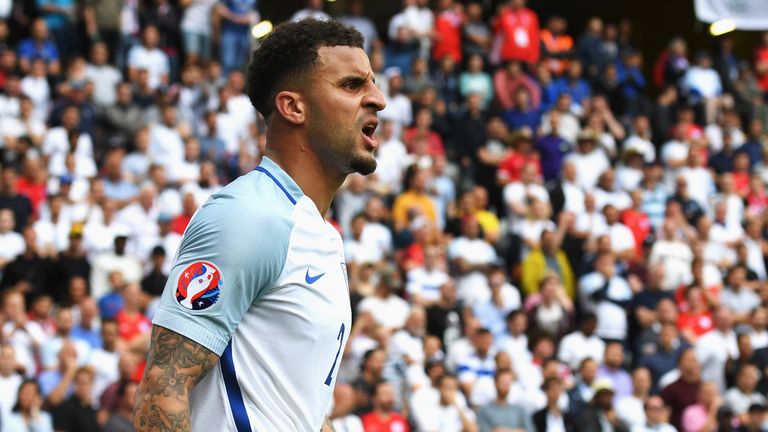 He was excellent. He got up and down the line really well and was our best attacker.He needs to work on his end product but he certainly was a threat. Apart from not tracking his man against Iceland he was okay defensively.
Gary Cahill and Chris Smalling - Both 6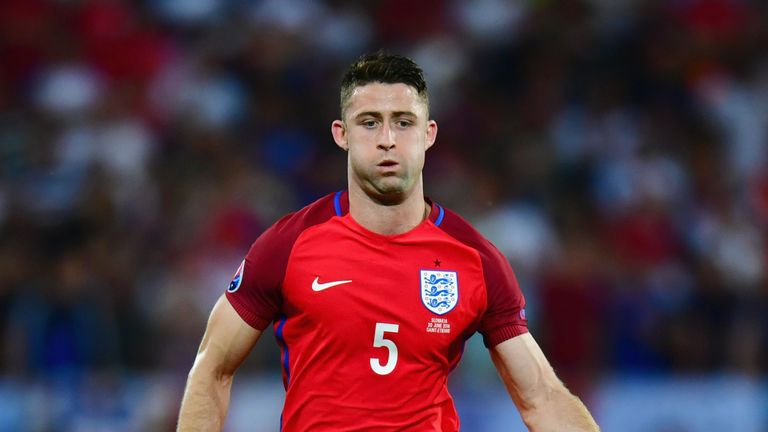 They were a concern before the tournament but I think they've done alright. To be honest they weren't tested much during the tournament but unfortunately against Iceland they failed to snuff out one or two things they should have done.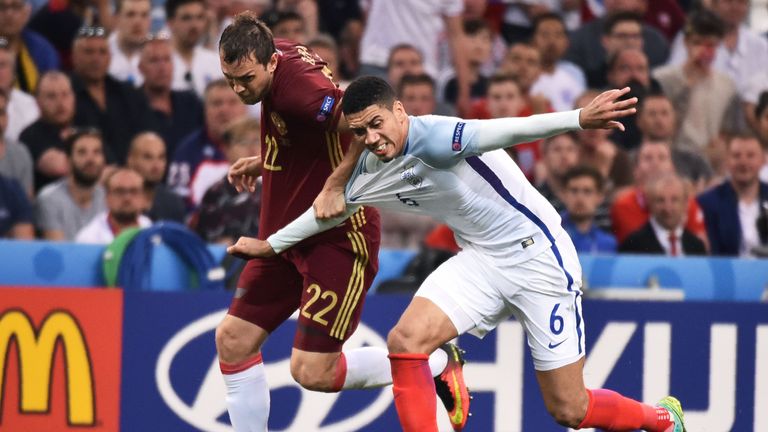 Danny Rose - 6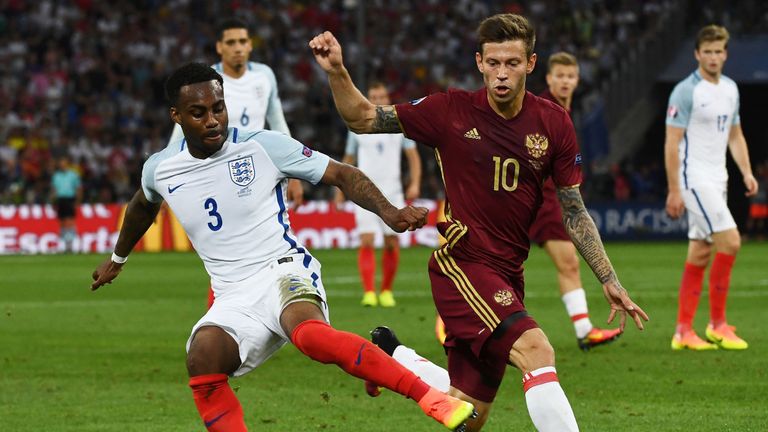 Like Walker, he needs to improve his end product. Just like he did for Tottenham he bought a lot to this team but there were no exceptional crosses or that killer final ball. That's what it's about. The endeavour was there from Rose but the product wasn't.
Nathaniel Clyne - 6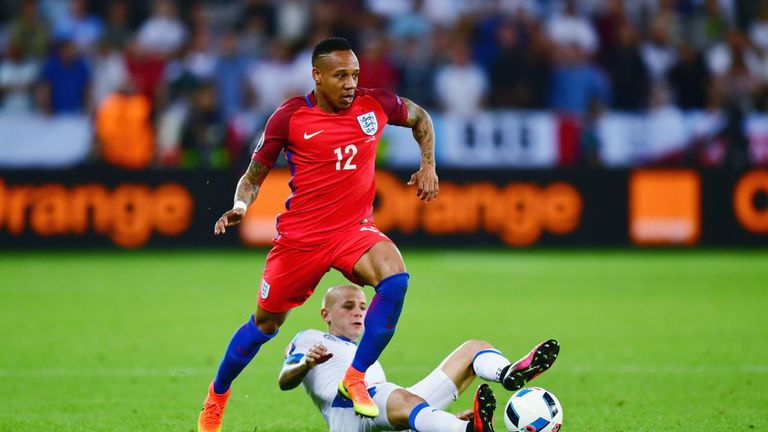 It was always going to be difficult for him to dislodge Walker but he had a decent game against Slovakia.
Ryan Bertrand - 5
Only the one game to judge but I saw a similar problem with both Bertrand and Rose. The end product wasn't good enough from either.
Eric Dier - 7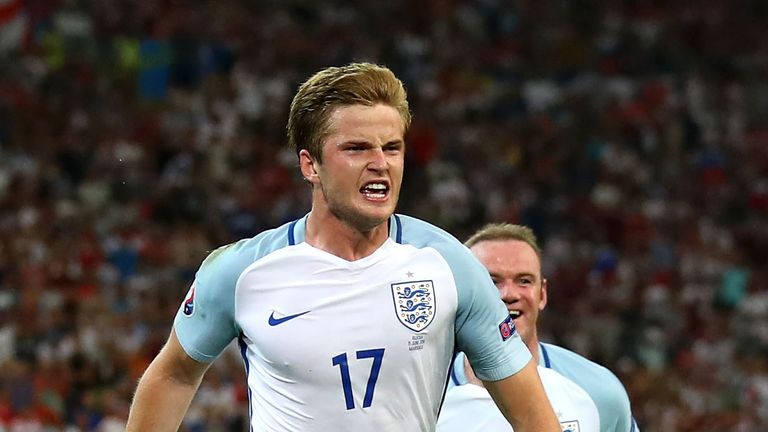 He impressed me throughout the tournament. I really liked his mentality. He always wanted the ball and took the ball. I couldn't fault him defensively.
Wayne Rooney - 5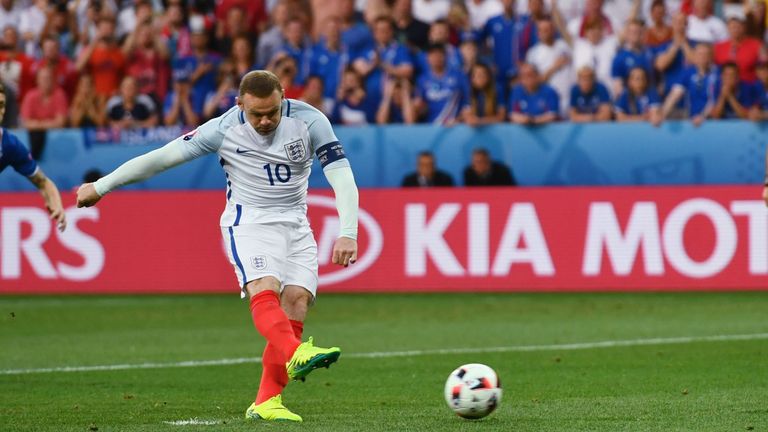 The midfield gamble didn't pay off. Wayne's not a midfield player. He's an attacker and in the midfield role he was too deep. Against Iceland I think he took on too much responsibility. It's typical Wayne and you can't fault that but he was trying too hard. He was asked to play in midfield by Roy and he did it to the best of his ability which he will always do. He will do that if he's asked to play in goal, right back, left back or anywhere on the field. He can play anywhere on the field but he's our top goalscorer. He's 30-years-old so he's not over the hill. He's not past it, he's in his prime and he's playing in midfield. That's not for me. He should have been higher up the pitch.
Dele Alli - 5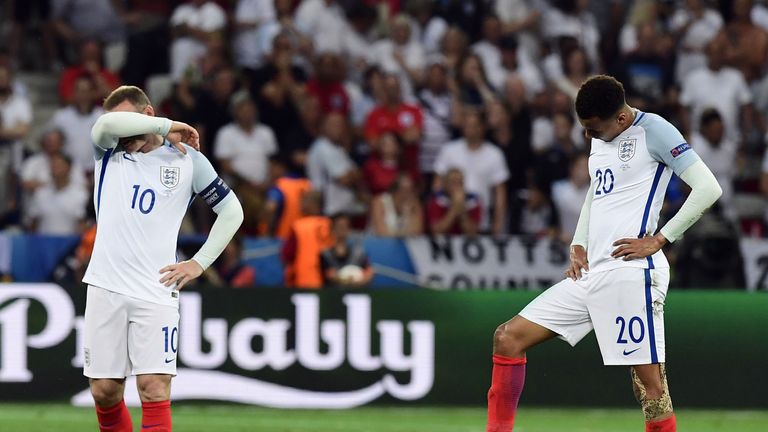 It was very difficult for him to have the same impact for England as he's been having with Tottenham. He's been incredible for Spurs but to then step up yet another few levels in such a short space of time is impossible. You saw chances fall to him that he would have buried for his club side. He snatched at them and his inexperienced showed.
Jack Wilshere - 5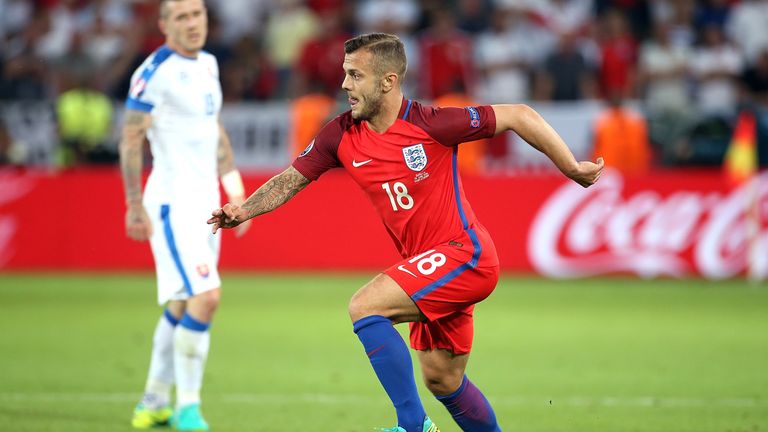 He hasn't played enough football this year to warrant playing at the highest level for England. His introduction against Iceland at half-time didn't make a difference, it didn't affect the game. He's been out of football for a long time so I think it's difficult for him to have the kind of impact we all expect from him.
Jordan Henderson - 5
He only had the one game against Slovakia but it wasn't one of his best performances. I have to hand him a five.
Adam Lallana - 6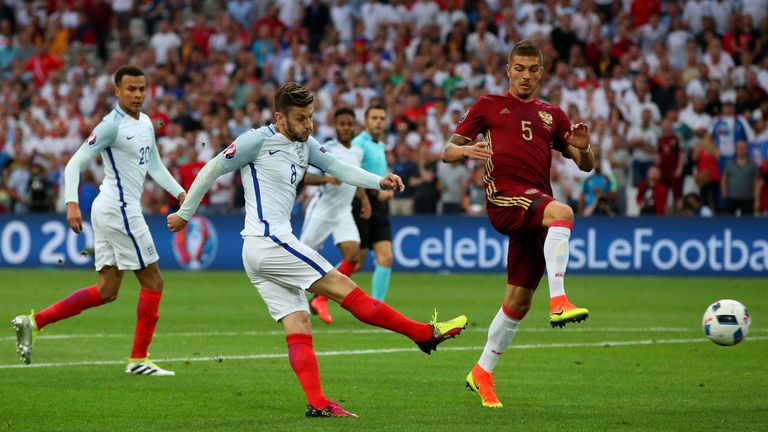 As mentioned earlier you have to score and assist as a wide player in this England system. He just didn't do either in the time he had on the pitch. I will  give him a six for his brightness and his work rate. He has to improve his end product going forward for England.
James Milner - N/A
There was just a cameo appearance for Milner against Russia. It was not the tournament he would have hoped for.
Raheem Sterling - 5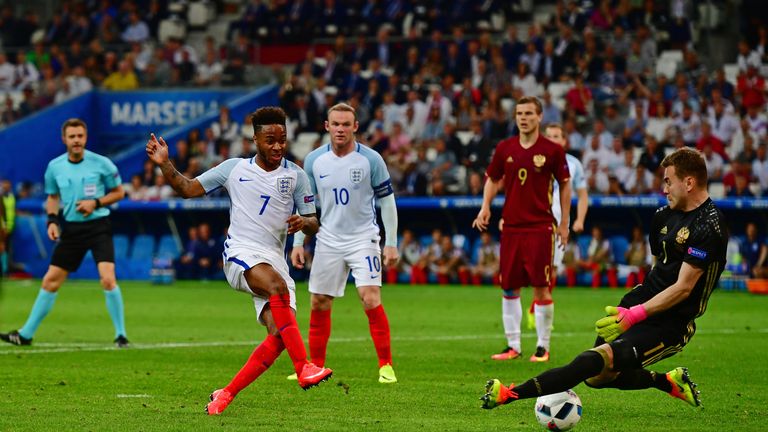 When you play three forwards, wide players have to contribute goals. Sterling's scored just twice for England in 25 games and that's not enough. He also doesn't assist enough or create enough chances.  He is a threat with his pace but again, there's no end product.
Harry Kane - 5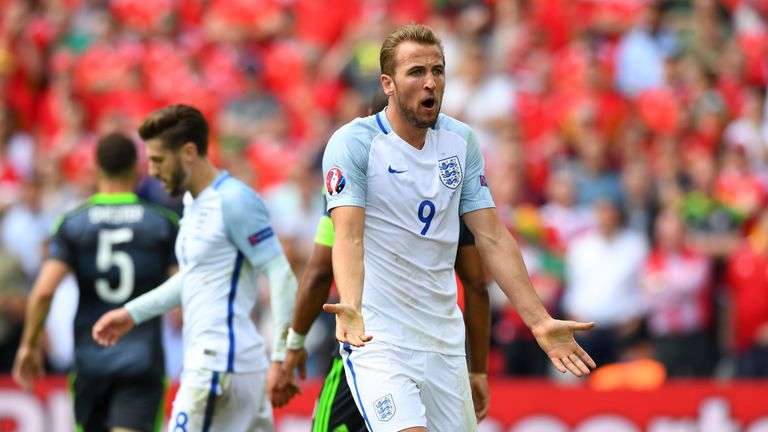 We couldn't seem to get anyone close to him which is what he usually needs. Alli is the man that usually does that for him at Spurs but it just didn't happen in the England shirt. Maybe that's the fear factor and the risk factor. It could also be a tactical issue with Kane's role for England slightly different to the one he plays at White Hart Lane and I think he suffered because of that.
Daniel Sturridge - 6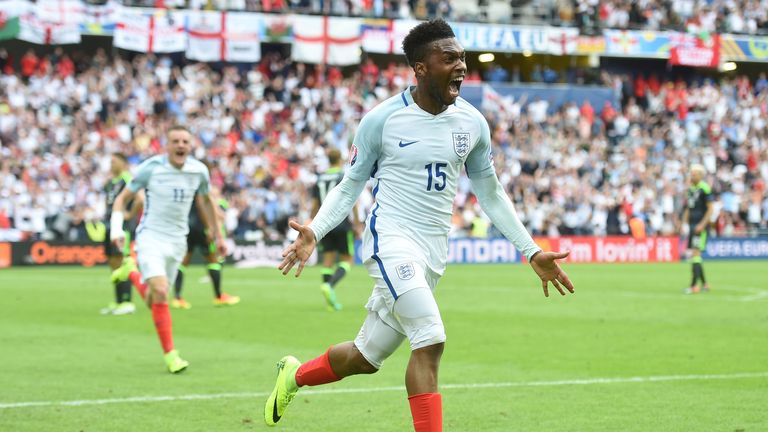 Sturridge wasn't playing in his best position and that was the one of the main problems England had during the tournament. They just did not sort out the front three and the system they were playing. It wasn't resolved with Hodgson putting square pegs into round holes and that never works. He was one that was always a threat but he needs more freedom than that. We didn't play to his strengths and he's a player who needs that. However, against Iceland I thought he was bright in the early stages and he's a player who can win a game for you as he proved against Wales. During the tournament though he had limited chances to do that.
Jamie Vardy - 6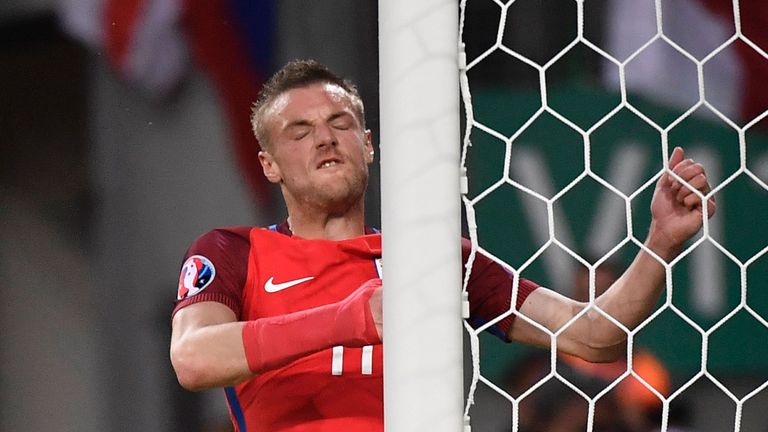 Vardy is a special player who plays in a special team at Leicester. We weren't able to play like that with the packed defences at the tournament. I still think he's an excellent poacher in the box and he'll always score goals like the one he put away against Wales. He's a player you've got to stick by and stick to a system to suit him. I just felt we never knew the right system for the front players and that meant they never got the right service. It never felt they were trusted in what they were doing. The continuous changing of the front players affected them all, especially Vardy.
Marcus Rashford - N/A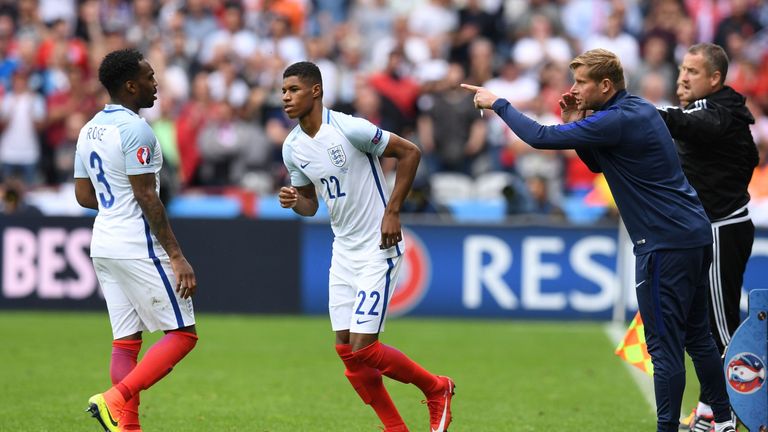 He was very bright in the short time he was on the pitch. It reminded me a bit of the first time we saw Anthony Martial for Manchester United. In the cameo performances we saw you can see him be a key part of England's future. I have no doubt about it.