Dele Alli and Kyle Walker submit written pleas to FIFA after England gesture
By Rob Dorsett
Last Updated: 14/09/17 7:36pm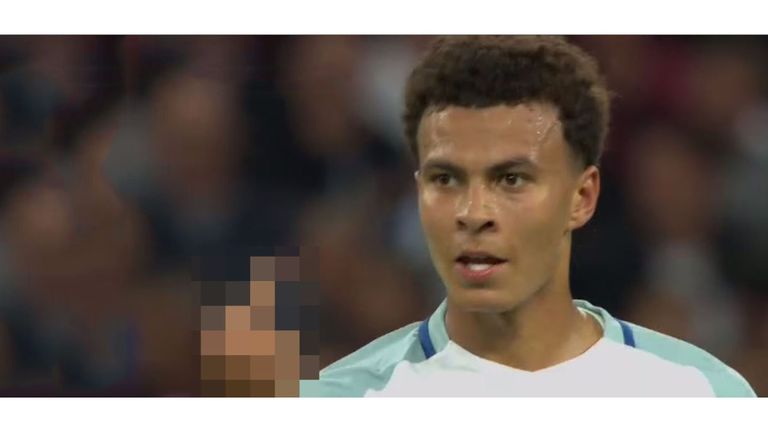 England's Dele Alli and Kyle Walker have written to FIFA in an attempt to mitigate any punishment for the Spurs midfielder's rude gesture, Sky sources understand.
Annoyed not to win a free-kick after a collision with Martin Skrtel on the edge of the box, TV footage showed Alli swearing - something he was quick to point out on social media was aimed at Walker.
The FA have provided new video footage which it believes proves Alli's gesture during England's game against Slovakia was aimed at his team-mate and not referee Clement Turpin.
FIFA opened disciplinary proceedings against Alli last week, following England's 2-1 win at Wembley.
It is understood the FA have also requested the matter be fast-tracked by FIFA, so that a decision is made long before England's next World Cup Qualifier against Slovenia on October 5.
An FA spokesperson said: "We have responded to FIFA and understand the case will be reviewed by the Disciplinary Committee before the end of the month."