Ian Holloway
Football Expert
Ian Holloway's predictions: No quick fix at Aston Villa
Last Updated: 18/10/16 6:51pm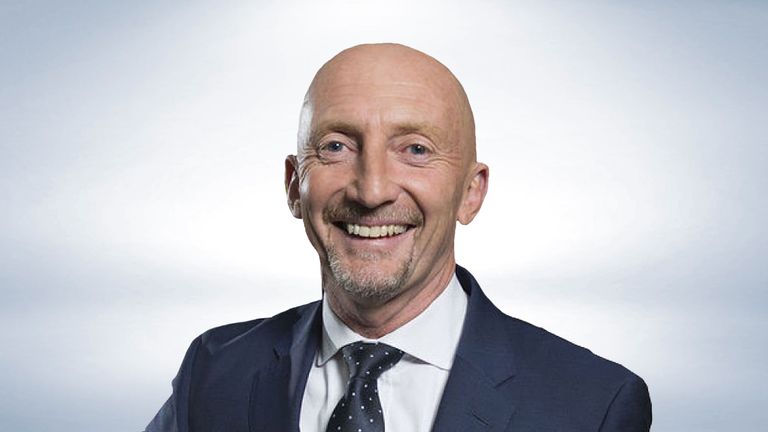 No quick fix at Aston Villa but Newcastle to motor on. Ian Holloway returns with a round of midweek Sky Bet EFL predictions.
Barnsley v Newcastle, Tuesday, 7.45pm
Newcastle are the Jonjo Shelvey and Dwight Gayle show. It's ominous for the rest of the division.
Teams have to stop Shelvey if are to have any chance. He goes here, there and everywhere.
He's probably the best player I've ever seen play in the Championship.
He never looks to play the simple ball, he's always looking to hurt you. Gayle is his dream ticket.
You don't play the pass if you haven't got the runner. Gayle is always playing on the shoulder and Shelvey is always looking to get him away. Those two are the reason why Newcastle will continue to motor on, starting at Oakwell.
OLLIE PREDICTS: 1-3 (Sky Bet odds 12/1)
Reading v Aston Villa, Tuesday, 8.00pm
I thought Aston Villa had turned the corner when they came back against Newcastle but after watching them on Saturday, I'm not so sure.
I can't see Aston Villa winning this game. Confidence is everything in life and those Villa players look like they haven't got any. 
Steve Bruce has got to get everyone on the same page and moving in the right direction. He has walked into an environment where players go missing and people are emotionally used to losing.
When is he going to have time to work with the group? I can't see much changing between Saturday and Tuesday. It's a mountainous task.
Reading have a clear identity and will trouble that Villa backline with their clever movement. 
OLLIE PREDICTS: 2-1 (Sky Bet odds 13/2)
Fulham v Norwich, Tuesday, 7.45pm
I woke up on Sunday morning and I thought Wes Hoolahan's goal was a dream. But it wasn't! Blimey, what a player. 
Norwich are playing with great confidence and skill, but Fulham are a dangerous team. They went 2-1 down at Barnsley but came roaring back to win 4-2 and scored one of the best team goals of the weekend through Sone Aluko.
A draw would be a good result for Norwich. If you win your home games and draw away from home, you won't go too far wrong.
OLLIE PREDICTS: 1-1 (Sky Bet odds 15/2)
Brighton v Wolves, Tuesday, 7.45pm
Despite conceding a late goal against Preston, I still think Brighton will challenge for promotion. Losing two points could be critical in the grand scheme of things but you can't ask anymore from Chris Hughton. The competition in the Championship is amazing - there's not a bad team in this league.
Wolves probably have one of the youngest back fours in the league, but they are maturing and getting better with every game. I was very impressed with them against Aston Villa - they could have wilted after falling behind, but they stayed strong and grew into the game.
There has been speculation about Walter Zenga's future - it's absolutely ludicrous! He's blending in plenty of new players and Wolves are going the right way. They look good for a point at the Amex.
OLLIE PREDICTS: 1-1 (Sky Bet odds 11/2)
Blackburn v Nottingham Forest, Tuesday, 7.45pm
Nottingham Forest are a team with plenty of potential. I like the way they play - the problem is their inconsistency, which surprises me with a player like David Vaughan in their ranks. He was superb in their impressive win over Birmingham.
I've never known such a consistent person in my life. He's a great trainer and his brain is always switched on. He makes the game look very simple, much like David Silva. He was taught how to play like that at Crewe under Dario Gradi. I'm so pleased to see him playing well: he's got a special place in my heart. He doesn't get many, but let's give him the winning goal.
OLLIE PREDICTS: 1-2 (Sky Bet odds 9/1)
Derby v Brentford, Tuesday, 7.45pm
Well done to Steve McClaren for winning on his home debut. I'm delighted to see him back in management. This is a tricky fixture though. Brentford let me down against Newcastle, but not many teams would have lived with Rafa's men in that kind of form.
However, I've got new manager syndrome at the minute and the Derby way might just to be too much for the Bees. Home win. 
OLLIE PREDICTS: 2-1 (Sky Bet odds 17/2)
QPR v Bristol City, Tuesday, 7.45pm
QPR haven't won at home since the opening day and there has been some talk of a lack of atmosphere at home games recently. My old manager Gerry Francis always told us to get the crowd going at Loftus Road - they want to be entertained. They don't just turn up and start clapping, it doesn't work that way.
There is no better stadium in the world than Loftus Road, especially when it's rocking. I could go and have my Sunday lunch there in the centre-circle. It's like my second home after spending 10 years of my life fighting for the badge.  
I hope the Rs will come good on Tuesday. 
OLLIE PREDICTS: 1-0 (Sky Bet odds 6/1)
Leeds v Wigan, Tuesday, 7.45pm
This is a very difficult game to call as Wigan are a tough team to break down. Despite not winning in a while, they've only conceded three goals in their last five matches. However, Garry Monk is starting to make people believe at Elland Road and three straight home wins show that. I think they'll make it four on the spin. 
OLLIE PREDICTS: 1-0 (Sky Bet odds 15/2)
Oldham v Scunthorpe, Tuesday, 7.45pm
Scunthorpe are flying. They're four points clear and Oldham will be worried about facing such an in-form team, especially when they haven't won at home yet this season. 
OLLIE PREDICTS: 0-2 (Sky Bet odds 8/1)
MK Dons v Bristol Rovers, Tuesday, 7.45pm
If I was still playing for Bristol Rovers, I'd fancy my chances of nicking three points here. MK Dons have yet to win at home this season and they're the kings of overplaying. It hasn't happened for them this season and everybody looks to be feeling sorry for themselves. I had that at Blackpool - it's hard to convince players to be positive sometimes. Come on the Gas! 
OLLIE PREDICTS: 1-2 (Sky Bet odds 8/1)
You can watch Liverpool v Man Utd, plus England's tour of Bangladesh and the US Grand Prix on Sky Sports. Upgrade now and enjoy six months at half price!