Pablo Zabaleta has thrown his full support behind World Diabetes Day after being partnered with the health strand in West Ham's recently-launched Players' Project.
The Players' Project is the most ambitious and integrated community programme ever created by a Premier League club, with first-team players working on specific projects close to their hearts.
West Ham are promising to invest £10m over the next three years into the local community and Zabaleta took the opportunity to join up with the award-winning 150Club scheme.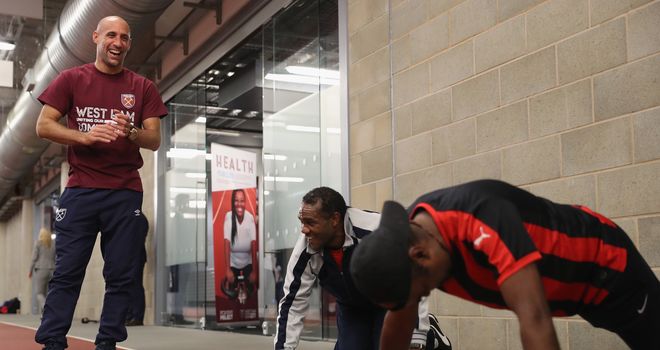 The scheme is an innovative 24-week programme offering local residents at risk of diabetes a wide-range of tailored physical activities to help combat the disease.
"I was talking to the guests to convince them if they can do 20 minutes walking, 30 minutes in the park with your wife, your family, then it will help," Zabaleta told the club's website.
"I know sometimes for people it's hard because they work so many hours, sometimes they feel tired and just want to go home, but at least if they can come here, do some exercise and see some players to talk to them, to inspire them and encourage them to do it twice a week, three times week it will be good for them."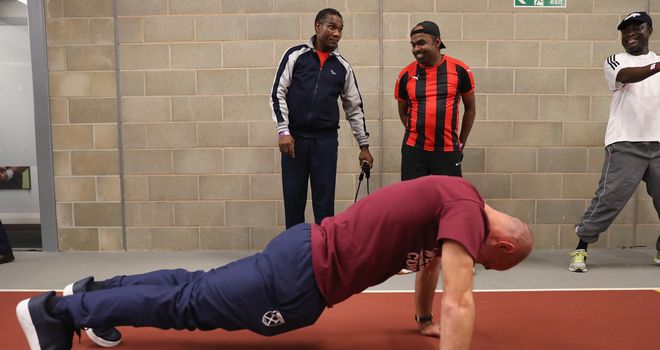 The 33-year-old Argentinian added: "You just need to look after yourself in terms of doing different sports, and with the food, healthy food, we know how important it is today. And always to play football at the top level, you have to do that.
"If you want to enjoy a pizza with your friends or family once a week then that's not a problem, but always think about having healthy food every day to look after yourself, your family and everybody around you."