England 'ultimate job' says Bournemouth boss Eddie Howe
By Michael Cantillon
Last Updated: 29/09/16 11:42am
Bournemouth manager Eddie Howe has conceded that managing England is the 'ultimate job' in football, though says he remains committed to the Cherries.
Howe, speaking ahead of Bournemouth's clash with Watford at Vicarage Road this weekend, was asked about his link with the England manager's role in the aftermath of the revelations concerning old boss Sam Allardyce. 
"I've said in many interviews that the England job is the ultimate job, but I've signed players here and pledged a future to them", said Howe. 
"But - and this is all hypothetically speaking - I couldn't turn my back on this club and the loyalty shown to me. I have to show it in return. 
"They haven't come to me and my message would be the same as any other job I've been linked with. I'm absolutely committed here. I love the job and have a lot more work to do here first.
"It's very nice for them to say [that they think I'm the man] but it has no bearing on my thoughts. My aim is to lead this club forward in the Premier League and improve on last season - that's my only thought."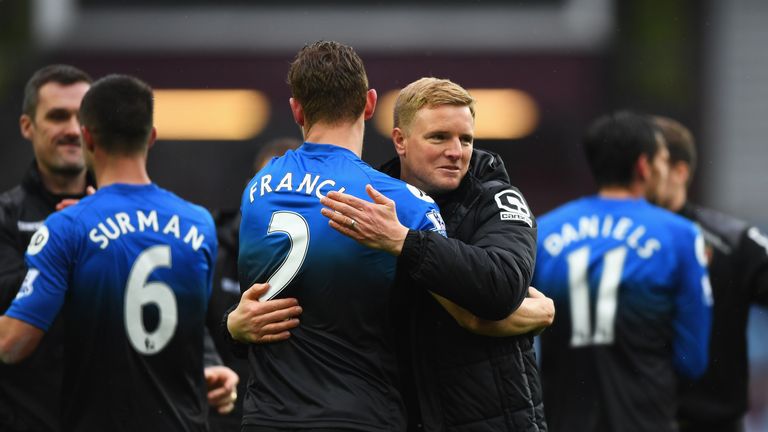 Howe, 38, has been strongly linked to the England role despite his lack of international experience due to the fact that it is believed the FA would like to hire an English manager to lead the national side, as was the case with the appointment of Allardyce, something Howe himself believes is the right approach. 
"My preference would be the England manager would be English. Someone's circumstances occur that the right candidate might not be available and they have to look elsewhere. It's a difficult choice for the FA," he said. 
"I'm not interested in the job now. Who knows that happens in the future."
The FA confirmed Allardyce's removal from the England manager's role on Tuesday after just one game and 67 days in charge following a sting operation by the Daily Telegraph in which the former Bolton, West Ham and Sunderland boss was covertly filmed discussing how to circumvent rules on player transfers.
Speaking of Allardyce's departure, Howe called it a very 'sad' and 'disappointing' situation. 
"It's very sad and disappointing. When someone loses their job for none football reasons it is a shame," Howe added.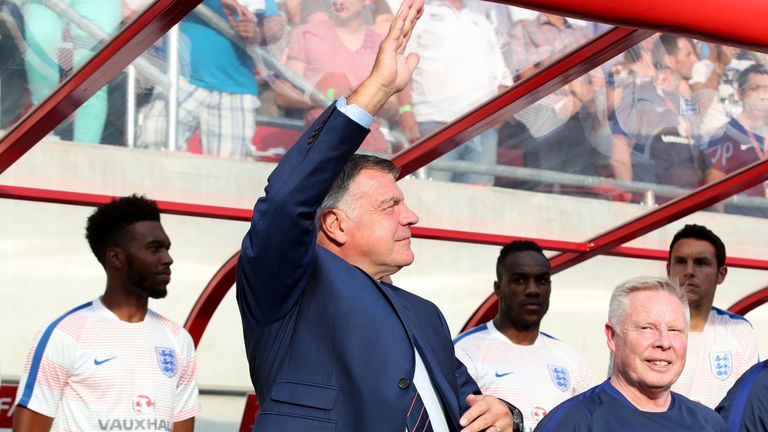 "It's been a difficult week for English football. The team needed consistency, and the FA chose Sam, and I think it was the right appointment. I'm really saddened for English football because the team will suffer from this point.
"It's very difficult for me to comment on. We don't know the full story. Corruption in football has no place. That's certainly my stance and I think everyone will agree with me on that. The way Sam has left his job, I don't want to comment on." 
Bournemouth currently sit in 15th position in the Premier League after picking up just their second victory of the season over Ronald Koeman's high-flying Everton last Saturday.
Watch every minute of the Ryder Cup, plus Premier League football and the Malaysia Grand Prix on Sky Sports. Upgrade now and enjoy three months at half price!