Hamilton Academical boss Martin Canning boss has hit out at a supporter who got involved in a heated exchange with one of his players, insisting he "was not a fan".
Following Saturday's defeat by Motherwell skipper Michael Devlin's father was involved in a heated exchange with an Accies supporter who was directing his wrath at the defender.
"We don't expect our players to take personal abuse off anybody, let alone your own fans," said Canning.
"That is something that shouldn't happen. It is one person and you can't take one person's opinion among 2,500 people there.
"I am sure if you go round the crowd that 98 per cent will be a Michael fan because he has been excellent for this club.
"He is a young boy, 23, he is captain of the club, he leads by example every week on the pitch and I am pretty sure that the vast majority of our fans will be on Michael's side. This guy is the one guy who is in the wrong.
"I can understand you giving a little bit of something from the stands but the boys put in everything they had on Saturday and Michael was fantastic, he won everything in the air.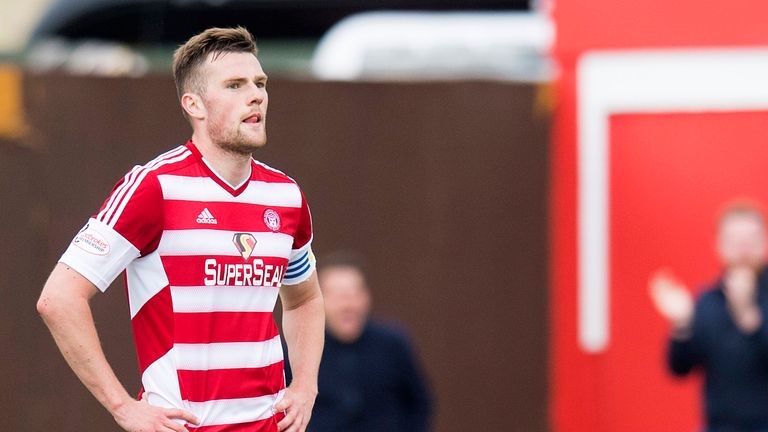 "So for someone to come down and give him personal abuse is not on. You don't need that from any fan; that is not fan."
Canning's side, who finish the campaign with a trip to Ross County on Tuesday and a home game against Dundee on Saturday, are in the relegation play-off slot, three points behind Motherwell and six above bottom side Inverness.
The manager said: "If we can get something out of the next two games that would be great. That was the plan, that we would get something in one of the games."
Scottish Football Round-Up