Oumar Niasse ban sets 'dangerous precedent', says Everton boss David Unsworth
By Rory O'Callaghan
Last Updated: 22/11/17 5:34pm
Everton caretaker-manager David Unsworth has criticised the FA's decision to hand Oumar Niasse a two-game suspension for simulation and believes the ban could set a "dangerous precedent" for the future.
Niasse became the first Premier League player to be retrospectively charged with "successful deception of a match official" after winning a penalty for the Toffees during the 2-2 draw with Crystal Palace on Saturday afternoon.
The 27-year-old striker will miss the games against Southampton and West Ham and Unsworth fears the suspension could hasten the decline of physicality in football.
"I think these people will be very busy if that's going to be the case," said Unsworth, when asked if Niasse's suspension opens the floodgates for retrospective bans to be issued. "Hopefully it won't be.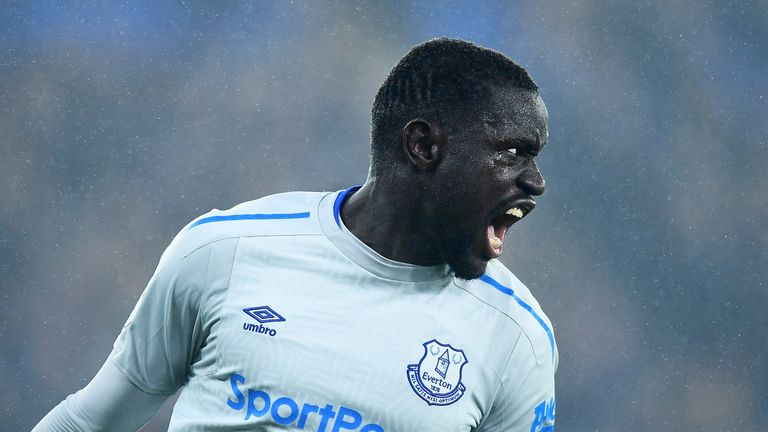 "You are going to have to look into every single foul, every single yellow card, every decision that is made in every single game across the board.
"We don't want contact taken out the game. Slowly but surely, piece by piece, it has started to come out of the game.
"I am all for protecting players, nobody wants to see bad tackles - including a former defender, but we do have to have experts who know what a foul is and those who don't know the game - it's a dangerous place and a dangerous precedent that could be set if decisions are given against you that are debatable."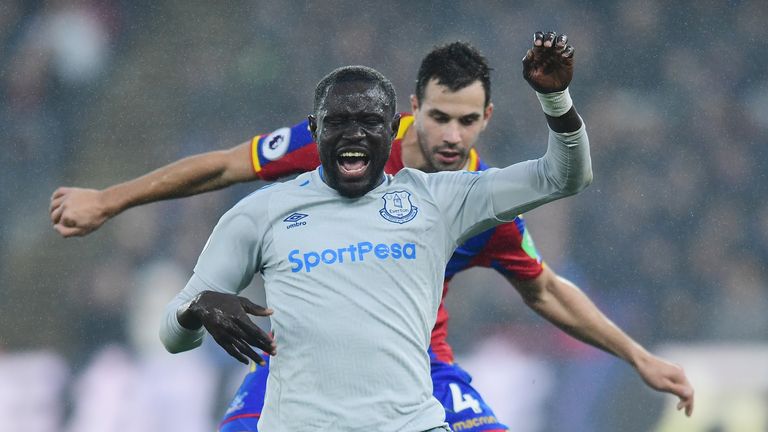 Unsworth has given his full backing to Niasse and insists the Senegalese striker would never attempt to win a penalty through deception.
"I spoke to him and he was shocked. There was contact. One thing I know about Oumar, he doesn't tell lies," said Unsworth.
"He is not a striker, that I've seen, that would go down for no reason. I've been working with him for a year now and he would always take an opportunity to take a shot on because he wants to score goals.
"I saw there was contact, the referee saw there was contact, Oumar said there was contact."
Everton host Italian side Atalanta in the Europa League on Thursday night and Unsworth may opt to rest players with his side already eliminated from the competition.
The Toffees still have a number of first-team players ruled out through injury but Unsworth says the likes of Yannick Bolasie, Seamus Coleman and Ross Barkley are all making progress in their rehabilitations.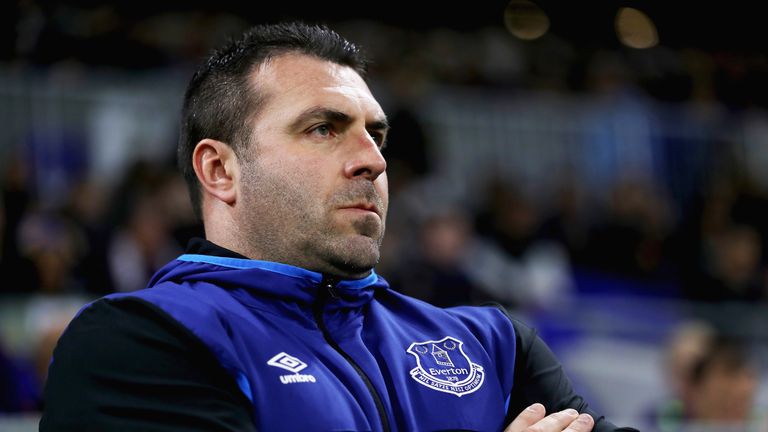 Unsworth said: "Yannick trained with us this morning for the very first time - he's had a couple of sessions with the U23s but we had a light session this morning and he trained with us. It was great to see him out there with the first-team.
"They are starting to filter back in, in and around first-team training. There is still some strength and conditioning training to be done with all of those players but it is nice to see them back out on the grass, or nearly out on the grass.
"We need those players back as quickly as possible because they are top players."