West Ham duo Andy Carroll and Winston Reid out for three months with injury
By Joe Shread
Last Updated: 12/07/18 6:41pm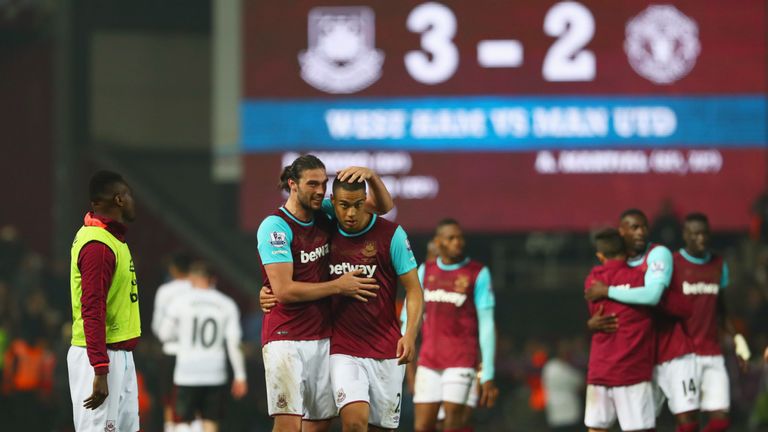 Andy Carroll and Winston Reid will both be out for three months with injury, West Ham have confirmed.
The pair have suffered setbacks in their recovery from their respective injuries and have returned to London from West Ham's pre-season training camp in Switzerland ahead of schedule.
West Ham' head of medical Richard Collinge said: "Andy is still reporting some discomfort in his ankle and further scans have revealed that he requires some minor surgery to provide more strength and stability to the area.
"Winston has been suffering some swelling around the knee injury that he sustained at Swansea last season and he too is in need of explorative surgery to clean up the area.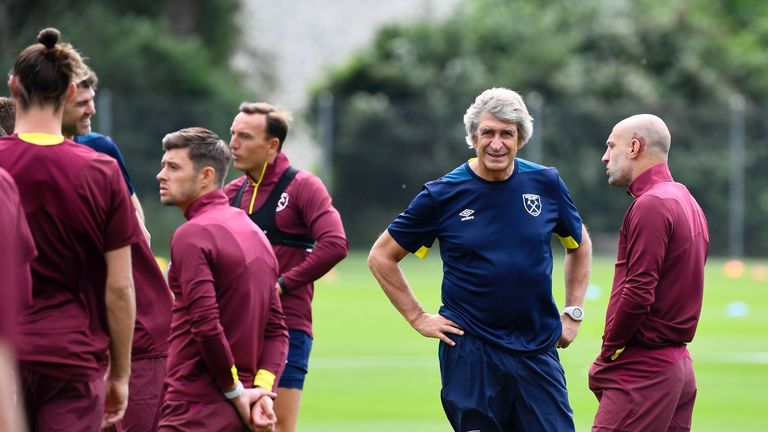 "We have decided that this is the best course of action to ensure that both players have a chance of returning to full fitness as soon as possible."
New Hammers manager Manuel Pellegrini added: "We are obviously very sad to hear that Andy and Winston have suffered setbacks.
"This is a big blow for them and us, but we hope to see them back in action as soon as possible.
"It does mean that we have lost two players in key areas, though, and we'll continue to work hard with the owners to make further additions to strengthen the playing squad, beyond the five new signings already confirmed."
West Ham lost their first pre-season friendly against Swiss second-tier side FC Winterthur last week, but return home to face Wycombe Wanderers at Adams Park on Saturday.