Preston forward Louis Moult has point to prove against former club Stoke
Watch Preston v Stoke, live on Sky Sports Football, on Saturday from 5.15pm
By Alex Brodie
Last Updated: 18/08/18 6:29pm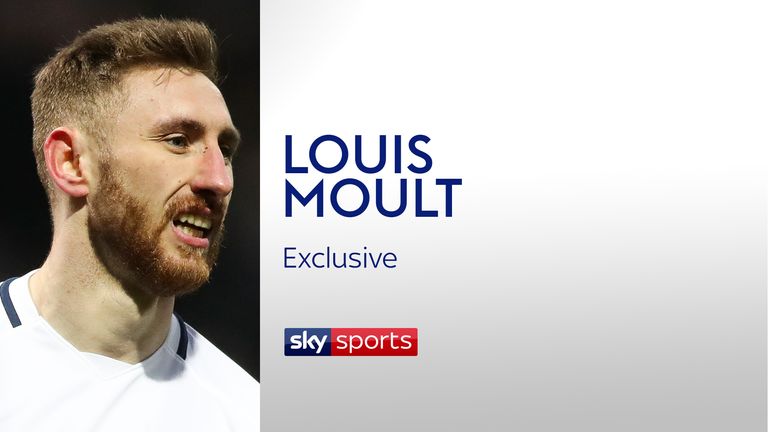 Preston host Stoke for the first time in a decade on Saturday, live on Sky Sports Football, and striker Louis Moult has more motivation than most to secure a home win.
The 26-year-old Preston striker joined Stoke aged 10 but was released in 2012 after one Premier League appearance and, following time in non-league and Scotland, he has reached the Sky Bet Championship with a point to prove.
"I was disappointed when I left Stoke, I grew up just around the corner. But it was important I didn't let my head drop, I had to believe in myself. It took a lot of hard work, but I think I'm on the right track."
That track featured time at Northampton, Nuneaton and Wrexham - while he also coached at Stoke's academy - before a successful spell at Motherwell lead to Preston manager Alex Neil bringing him to Deepdale in January.
Far from being disheartened by dropping from the Premier League to non-league, Moult found the experience gave him a new perspective on his career.
"The main thing non-league changed was my mindset," Moult tells Sky Sports. "It made me appreciate playing football and the money I was earning. I didn't earn much part-time, hence why I had to get the coaching job. It made me hungrier to succeed because I'd had those knock-backs."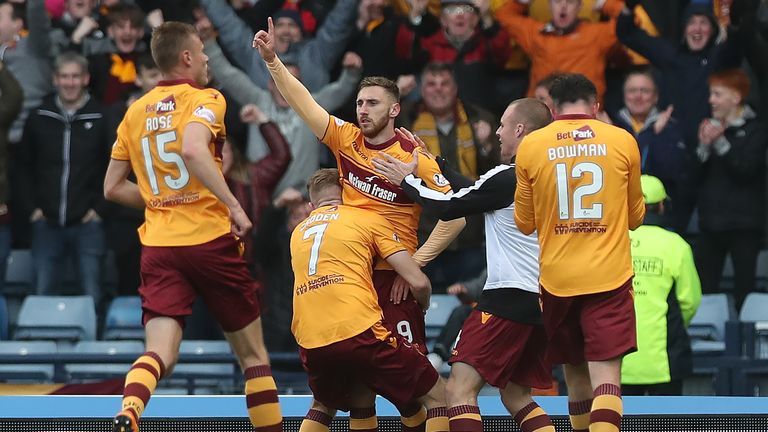 Those knock-backs included being released by Stoke in 2012, two years after being named academy player of the year, and then being let go by Northampton in 2013. After gaining confidence - and coaching experience - in non-league, he moved to Fir Park in 2015 where he scored 38 Scottish Premiership goals and became a fans' favourite.
"Throughout my career, I've had doubters. Motherwell was something different and I loved life up there. I scored lots of goals, which was great for my career and it got me into the Championship," he says.
"If you had told me when I was released from Stoke that I'd be here, there was a bit of me that didn't think it would happen. I'm lucky, but I've worked hard for it. And I continue to work hard."
That attitude to seize opportunities has also been in evidence at Deepdale. Early season injuries to forwards Billy Bodin and Sean Maguire have caused manager Neil a headache, but have given Moult the chance to prove himself once again.
"The injuries early on were devastating for everyone involved but, as players, you need to focus on your job. That's what I've tried to do, to get in the team and score goals." His first of the season came on Tuesday in the Carabao Cup against Morecambe.
Moult's family ties with Stoke remain - his time coaching their U8s and U9s was spent alongside his brother Jake - and he can expect close attention to be paid to Saturday's result and his performance.
"When the fixtures came out, I got a few texts straight away," he says. "It's the one I looked out for - I'm looking forward to it.
"I've already started to get a few messages this week and my phone will be red hot."
He holds no grudges against the club for his exit and is grateful for the chance he was given by Tony Pulis - "He was good for me, gave me the opportunity" - while joining Preston has allowed him to compare the techniques of Pulis, now at Middlesbrough, and Neil.
"In terms of coaching styles, they're totally different. Pulis was a bit more structured back then, a bit more 4-4-2, maybe old school," he says.
"When I came here, I was taken aback by how patient Preston were on the ball. In Scotland, you don't really string that many passes together. It's more in your face, a bit more direct. The Championship seems a bit different and at Preston, we play some fantastic football. We're more patient, but also effective."
Stoke too have had to adapt to the Championship after relegation from the Premier League and are still searching for their first victory. Moult expects Preston to cause them problems on Saturday.
"We're at home and we'll take the game to them," he says. "They've got off to a tricky start, but we're confident and used to this league. Maybe they're not. We've done our research and will be prepared."
Moult sees the play-offs as the "ultimate aim" for Preston, who finished one place and two points outside them last season.
On a personal note, after fighting his way to the Championship, the striker is determined to once again make the most of his opportunity.
"I want to break into this team and become a main squad member. After getting off the mark on Tuesday, I want to follow that up on Saturday - that would be a dream come true."
Watch Preston vs Stoke, live on Sky Sports Football, from 5.15pm on Saturday