Boateng backs boss
Nottingham Forest's George Boateng says manager Steve McClaren will be a success at the City Ground
Last Updated: 08/08/11 9:44am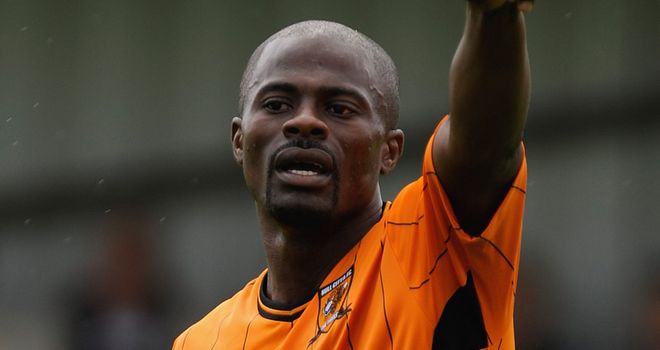 Nottingham Forest midfielder George Boateng has backed manager Steve McClaren to be a success at the City Ground, but says the fans need to be patient.
Supporters vented their frustrations as Forest were held to a 0-0 draw at home to Barnsley in the season opener on Saturday.
It was McClaren's first competitive game back in English football after coaching in Holland and Germany for the past three years.
Boateng also made his league debut in the game and believes it may take time to adjust to the manager's style of play.
He told the Daily Star: "People are not used to this in this division. They want to see long balls and teams fight and scrap, but we are going to try, because if you make promotion to the Premier League you have to play this way.
Great manager
"You can't play long ball in the Championship and get promoted then try to change, because you will get killed.
"The manager has a three-year contract and is trying to set something up. When I signed for him at Middlesbrough he said to me in the next two years I am going to try and play European football.
"And in two years we were playing European football, so we need patience from the fans.
"He is a great manager and we have good players, so hopefully we can get the promotion fans want."
Beautiful football
Boateng has returned to England after spending 12 months with Greek side Skoda Xanthi.
He said: "It was easy for me to come to Forest because the gaffer was at Twente and I watched Twente the whole year.
"I had the Dutch satellite at home and I watched every game they played.
"And Johan Cruyff paid the best compliment McClaren could ever receive. He said the gaffer made Twente play the way Holland wants to play - beautiful football."