Espanyol coach Mauricio Pochettino suggests Simao is welcome to leave
Mauricio Pochettino has stated that he will not stand in the way of Simao Sabrosa if he wants to leave Espanyol.
By Lucas Brown
Last Updated: 26/10/12 7:12pm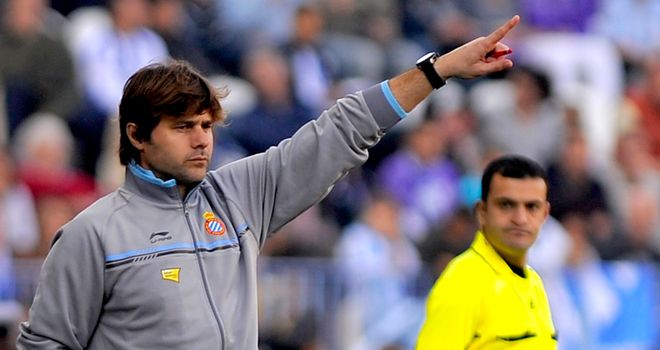 The Blanc i Blau boss has omitted the former Barcelona and Benfica star for the third consecutive time as Malaga prepare to visit Cornella-El Prat on Saturday.
Simao's position has raised speculation that he could be set to leave Espanyol in January, despite only joining the club in August, and Pochettino revealed he is not concerned.
I do not know if he will leave the club, I cannot see inside his head," the coach explained.
"Everyone takes their own decisions depending on their own personal situation and he has said nothing to me.
"During the four years that I have been here I have always said the same thing.
"Anyone that does not like it or does not want to be part of the dynamic and discipline then they know full well that the doors are open for them, whoever they may be."