Christopher Samba hopes for "smart recruitment" from old club QPR
Christopher Samba hopes QPR use his transfer fee for "smart recruitment" and strengthen their Championship challenge.
Last Updated: 07/07/13 12:21pm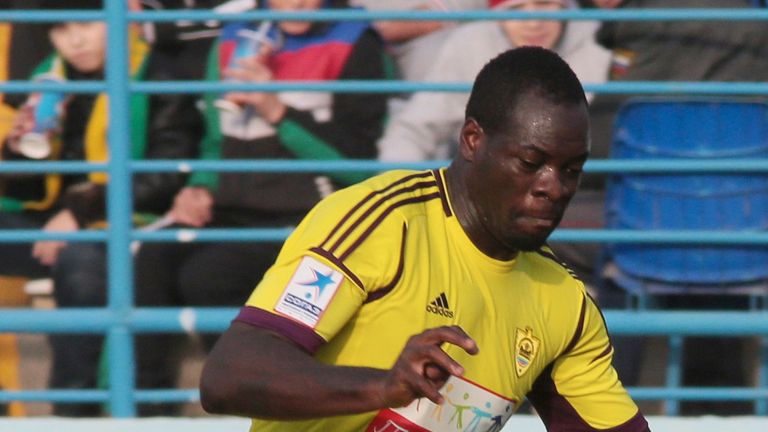 Samba has paid tribute to QPR chairman Tony Fernandes, who was keen to retain the giant defender's services at Loftus Road.
"Tony Fernandes is a great man," Samba added to the Sunday Mirror. "He wanted to keep me and help him back up, but I believe the offer from Russia was too good to let it pass by.
"It was a big decision and not one that was easy to make. I wanted to help the club to get straight back into the Premier League, where they should be.
"I was not planning to go anywhere. I wanted to reward the club for their support. I was getting mentally prepared for the battle in the Championship."
Samba was plagued by knee problems during his six-month spell in west London, meaning he only made 10 starts in the Premier League, the last being a 2-0 home defeat by Stoke City on April 20th.
"I wasn't 100 per cent fit," said the former Blackburn Rovers man, "So, I couldn't give my best to the club and the fans who deserved better. They are great fans and then stood by the team despite the results."