Former Manchester United midfielder Ji-Sung Park announces retirement
Former Manchester United and QPR midfielder Ji-Sung Park has announced his retirement.
Last Updated: 14/05/14 9:36am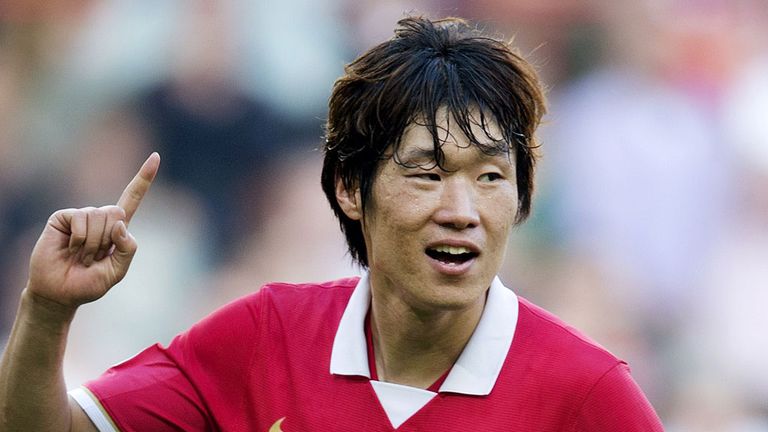 The 33-year-old, who made over 200 appearances for United between 2005 and 2012, spent last season on loan at Dutch club PSV Eindhoven - the club from which he joined the Red Devils.
He was one of the first South Korean players to make a significant impact in the Premier League.
He announced his retirement from international football having won 100 caps for his country and representing them in three World Cups in 2002, 2006 and 2010.
He played a significant role in the 2002 tournament, which South Korea co-hosted and became the first Asian side to reach the semi-finals.
Park was the first Asian player to score goals at three World Cups.
He rejected calls for a return to help the squad at the tournament in Brazil this summer.
Park began his career with Kyoto Purple Sanga before first joining PSV in 2003 and then, two years later, United, with whom he won four Premier League titles, and the Club World Cup in 2008, having been left out of the 18-man squad for the UEFA Champions League final win over Chelsea earlier that year.
He moved to QPR in 2012 for a brief and ill-fated playing spell that ended when the club were relegated to the Championship in 2013.
During his retirement announcement, Park admitted that knee operations he underwent in 2003 and 2007 were a major factor in his decision to quit playing.
"I've been mulling retirement since February, and I've concluded that my knee won't hold up for another season," he said.
"I have no regrets about my career. I do think about what might have been if I hadn't been injured, but I have no feelings of disappointment or sorrow as I leave the sport."