Transfer news: Striker Bjorn Sigurdarson is happy in Norway after "hell" at Wolves
Wolves striker Bjorn Sigurdarson has spoken out about his "hell" whilst playing for the Midlands side.
Last Updated: 20/05/14 5:06pm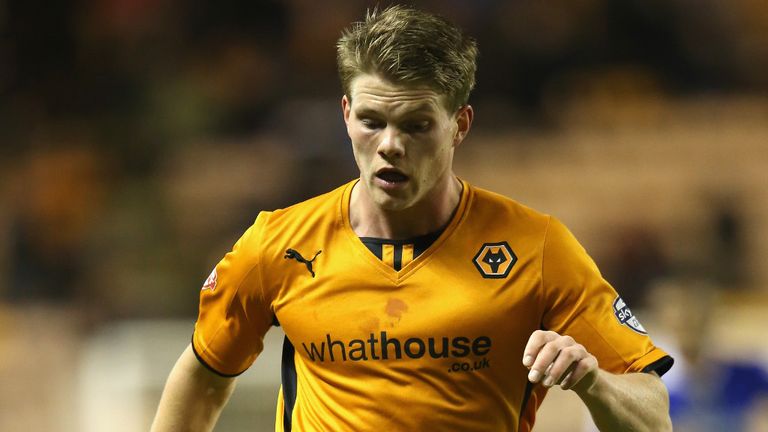 The 23-year-old is currently on loan with the 2012 Norwegian champions until their season finishes at the end of the year.
He was originally brought from Lillestrom by Wolves' managerial flop Stale Solbakken in 2012 and was a regular in the Championship side that was relegated that season.
But things turned sour under current manager Kenny Jackett - after 18 League One appearances, of which 11 were off the bench, and just two goals the Iceland international was one of four strikers to leave the club in January.
Sigurdarson says it was through no lack of effort on his part and admitted the situation knocked his confidence.
Speaking in Norway he said: "To show you actually can play, not just sit on the bench and such, is fantastic for me.
"Of course you'll doubt yourself when you're not used, absolutely.
"When the manager doesn't like you, no matter what you do or how good you are in training, you get the message: 'No, you're not in the squad'.
"Then you just want to dig yourself under the grass. It becomes hell. So it was fantastic that Molde wanted me and that I got to go back."
The forward, whose half-brother Joey Gudjonsson spent a season on loan at Molineux in 2004, appears to be enjoying the Norwegian way of life as well.
He said: "I feel at home in Norway.
"These are great guys. In England you don't make friends in the team. Here we eat together and socialise in the evenings.
"In England they maybe will go and have a drink together, but this is different. I feel my career is on the right track again."