Transfer news: Stoke frustrated by Juan Agudelo saga
Stoke have been left frustrated in their efforts to land Juan Agudelo, a man they believe will become a £10million star.
Last Updated: 26/05/14 1:58pm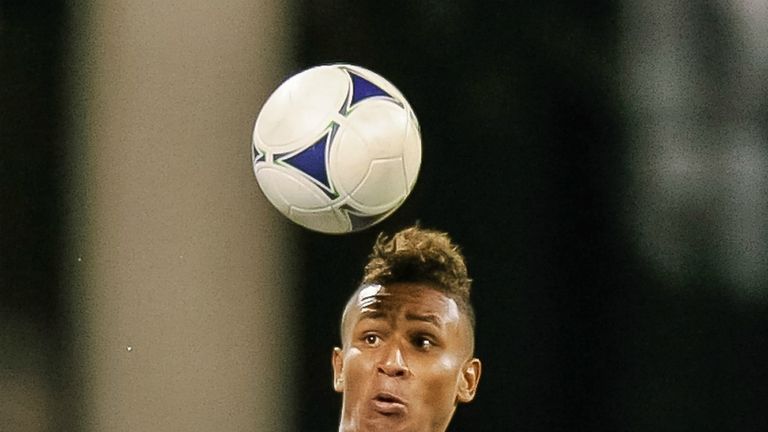 Two bids to land the 21-year-old United States international striker have come to nothing, with a work permit refused on each occasion.
Agudelo is now expected to link up with a rival club in Europe as he is a free agent at the end of his contract with MLS side New England Revolution.
He has already had a taste of life outside of America, with a productive loan spell taken in at FC Utrecht.
Stoke had been hoping that they would be the ones benefitting from his obvious talents by now, and chief executive Tony Scholes has aired his disappointment at seeing a deal fall foul of red tape.
He said in The Sentinel: "We are disappointed by the saga, but you must multiply that frustration by 10 for the player, who will now probably play for a decent team in Europe somewhere.
"The irony is that he will probably be a success there, and in a few years a Premier League club will be prepared to pay a few million pounds for him.
"English top flight clubs are always being criticised about high transfer fees. We are told the Germans are better, and the Spanish and the Italians.
"Well, Juan Agudelo can go and play in any of those three countries now because he'd get a work permit there.
"Clubs over here may have to wait until he's proven himself in Spain and then pay £10m for him."
Scholes added after seeing applications blocked in November and May: "Juan Agudelo is a 21-year-old US international.
"The US are 13th in the FIFA world rankings, England are 11th. Can you imagine an England player at 21 with 18 caps for his country who gets turned down for a work permit anywhere? It's completely wrong.
"Of course we are caught up in the whole environment with (FA chairman) Greg Dyke's commission, even though the rules are clear and that shouldn't be a factor.
"But there has been without doubt a hardening of stance. A player who should have got in because he would have contributed to the game has been turned down."