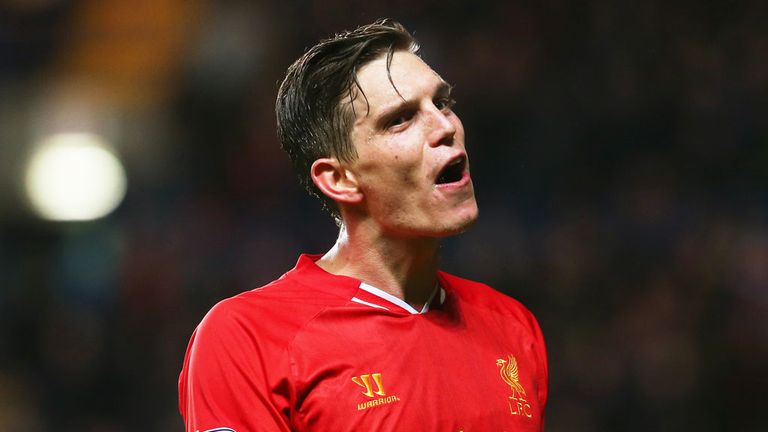 Daniel Agger insists he left Liverpool because of a rift with Brendan Rodgers and did not feel 'appreciated' by the Reds manager.
The Denmark defender had been a preferred choice of previous Anfield bosses, but he called time on his Reds career after falling out of favour last season.
Agger returned to former club Brondby in the summer after eight years on Merseyside and claimed he could no longer work with Rodgers after a breakdown in their working relationship.
"Let me put it this way, me and the manager were perhaps not on the same page last season. For most of the season at least," he told Danish sports channel TV3 SPORT.
"He and I maybe went wrong with each other because I am very direct. I say things as they are, so I expect people will be the same to me. Maybe it's wrong to expect this sometimes.
"There was much (distance) between us, and for me it was just enough. I felt he didn't appreciate the things I could do and contributed. When I feel that, then it's time to move on."
Agger was unable to hold down a regular role in the last campaign, despite featuring in some impressive wins, including both Premier League victories over Manchester United.
The 29-year-old Denmark international felt that Rodgers did not value his contribution, forcing him to consider his future.
"When you are a part of the starting 11 for several games in a row and the team have performed well, and you feel that you have played well, then you are left out of the team and don't feel appreciated, it starts to prey on your mind and you wonder," he said.
"Then at the same time you see the statistics from your game - which are so important all around the world of football - and you don't understand why you weren't used more often."
But Agger still respects the coaching abilities of Rodgers, who so nearly ended the club's long wait for a league title.
"I think he is an incredibly talented manager. You can't take that away from him. He's good in the way he trains and he is clever in the way he sets the team up. He's an extremely, extremely competent coach," he added.
"The things that went wrong between us is that I say things the way they are and I expect others to treat me the same way. Maybe it is wrong to always expect this."