Premier League: Roberto Martinez says Leon Osman could stay at Everton beyond 2016
Last Updated: 08/11/14 2:18pm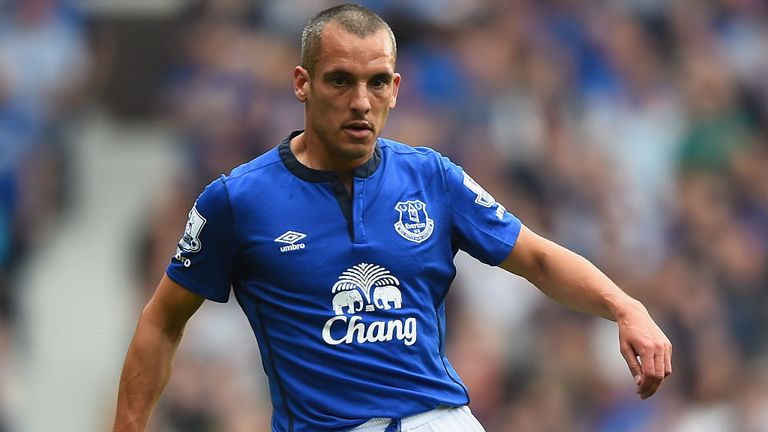 Everton boss Roberto Martinez expects Leon Osman to remain at Goodison Park beyond the summer of 2016.
The Everton midfielder has only just agreed a one-year extension to his current contract, through to the end of next season, but the Toffees' boss believes he will remain on Merseyside for many more years,
Osman, now 33, has been with the club since his academy days and Martinez says: "You don't get many footballers like Leon.
"You don't get so many players celebrating testimonials in the modern game.
"And then you look at the way he is enjoying his football, the way he is efficient and effective in games, and the way he took his goal on Thursday against Lille.
"I think that is him, if you want to have a snapshot of what he brings in a game.
"He has great composure, arrives into the box and shows real style and quality to score the goal.
"The extra year is a reward he deserves and now he is not waiting until the end of the season.
"But signing the reward of a year's deal doesn't mean you are going to retire at the end of that contract.
"The club is moving forward and we have a policy that any player over 30 has to prove their fitness so that we are up to speed year by year.
"And I hope Leon Osman is fully fit for many, many years to come and can write many other pages of history with Everton.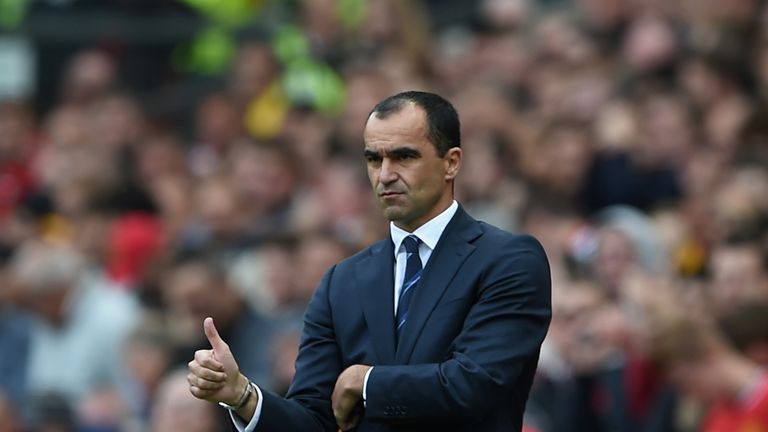 He has great composure, arrives into the box and shows real style and quality
Roberto Martinez on Leon Osman
"He is very close to 400 appearances and is a special figure for us."
Looking ahead to Sunday's game at Sunderland, Martinez says the back four have improved this season.
He went on: "Early on, defensively, some of the aspects of our play cost us a few points, and that is what the table shows.
"But now we have conceded just one goal in five games and I think we are looking really solid as a side."