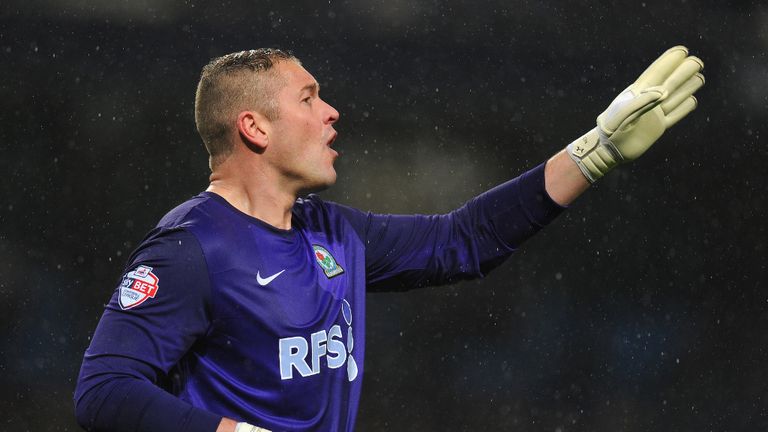 Blackburn goalkeeper Paul Robinson has told Sky Sports he will leave the club this summer after falling out of favour under Gary Bowyer.
The former England international has made seven appearances for Rovers this season, but has not featured in the first team since a 3-2 defeat against Derby in September.
Robinson has been frustrated at falling behind Jason Steele in the pecking order and after failing to secure a move in January, he says he could move abroad when the transfer window opens again.
"I was taken out of the team in September and haven't played since. I've been pretty much in limbo," he told Goals on Sunday.
"I was hoping something would happen in January, but of course that was such a quiet window. I'm not sure that any goalkeeper moved in the window in January.
"It's been pretty tough in the last five months, just training and trying to keep my focus. I was out for a while last season, but came back and played the last 20 games or so. I played the first 10 games or so of this year and I'm looking forward to a new challenge.
"I'm looking forward to something coming up in the summer and making a decision on my future.
"Would I go abroad? I don't see why not. I'll try anything. English goalkeepers tend not to go abroad, but I'm open to listening to every kind of offer.
"There's a few things at the moment, but I'm going to take my time and pick the right one. There's another couple of years left yet."