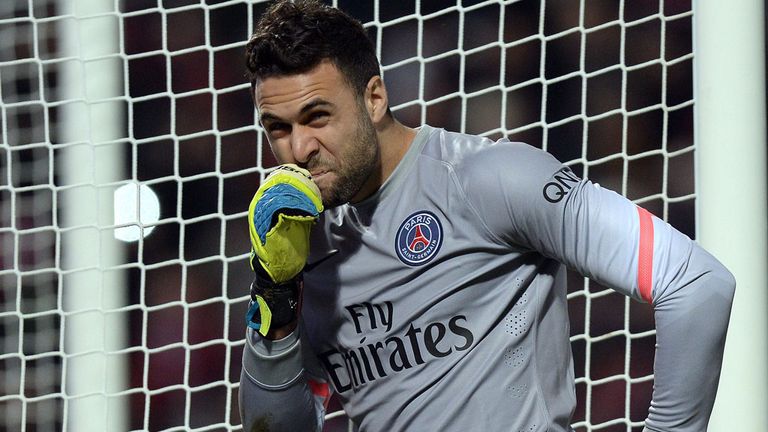 Goalkeeper Salvatore Sirigu has dismissed rumours he will be returning to Serie A, insisting he is happy to stay with Paris Saint-Germain.
Roma, Napoli and Inter Milan are reportedly keen to sign the 28-year-old, who moved to the French champions from Palermo in the summer of 2011.
Sirigu, who started for Italy in Tuesday's 1-0 defeat to Portugal in an international friendly in Geneva, told Sky Italia: "I've heard so many rumours in the past few days, but the truth is that there is no reason for me to leave PSG.
"I've spoken to the club and I have three years left on my contract, which I recently renewed.
"I'm happy and there's no reason to change, I will remain in Paris."
Sirigu extended his contract with the Ligue 1 champions until June 2018 last September.
The Italy international kept 12 clean sheets in 34 league starts for PSG in the 2014-15 campaign.