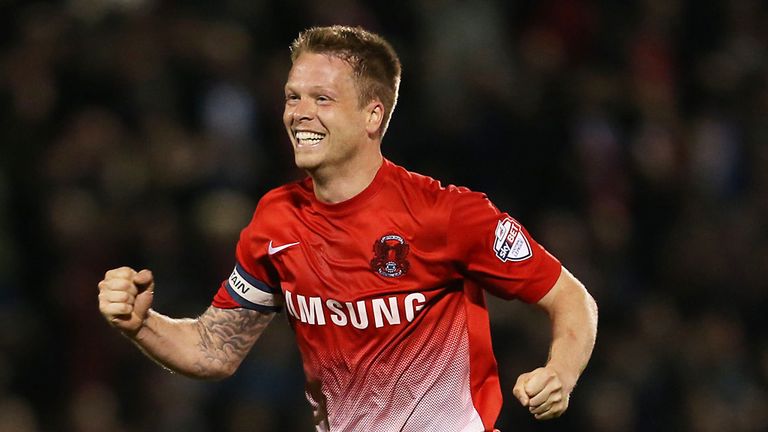 Nathan Clarke has announced in a heartfelt statement that he is to leave Leyton Orient and return to the north to be with his family.
Clarke was immediately appointed club captain at the O's on his arrival in the summer of 2012, going on to make over 100 appearances in three seasons.
The 31-year-old from Halifax signed a deal last year contracting him to Brisbane Road until the end of next season.
However, he has revealed he has been struggling with living away from his wife and two daughters during his time at the club, prompting him to seek a move back up north.
In a statement on the club's website, he said: "I feel living apart has become too hard! I have on many occasions put the club before my family's happiness and that should never happen.
"I have made the decision to leave and move back north to be at home with my family."
The former Huddersfield defender, who has been linked with a move to Bradford, paid tribute to the club's fans and sincerely thanked manager Ian Hendon and the club for supporting his decision.
"I have played with the best group of lads in my time here and made some true friends and some great memories," he said.
"In my time here I have had unbelievable support from the fans and I hope they could see I gave everything for the team.
"I would like to thank everyone associated with Leyton Orient and I will always be a fan!
"I would also like to thank the manager for understanding my reasons and supporting me."