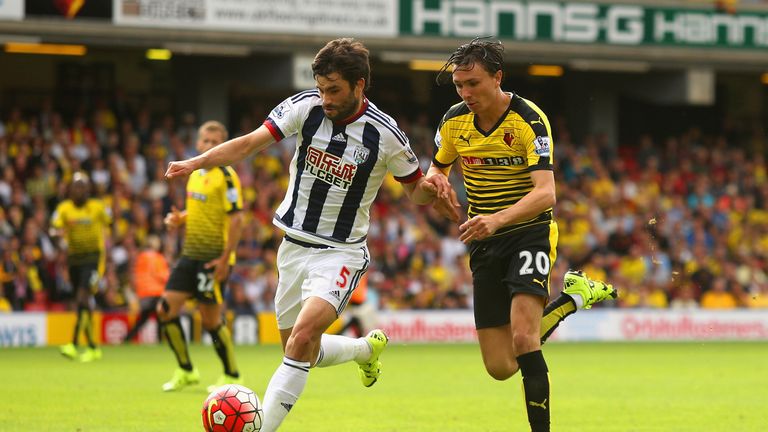 Watford winger Steven Berghuis is hoping to get one over his dad's old team-mate when his side take on Ronald Koeman's Southampton.
Berghuis, a £4.6m summer signing from AZ Alkmaar, has previously encountered Koeman's teams in the Eredivisie and his father Frank played alongside him for the Holland national team.
Frank, who will soon join his son as a coach at Watford, won his only Dutch cap playing with Koeman against Brazil in 1989.
And Steven is keen to play for the Hornets against the Southampton boss who has endured a difficult start to the new season.
After missing his side's 2-2 draw at Newcastle having ruptured his Achilles, Koeman returned to oversee his injury-stricken team's 3-0 home defeat by Everton and a disappointing 1-1 Europa League draw with FC Midtjylland.
"My dad played against him, played with him also, and I played a couple of times in Holland against his teams," said Berghuis.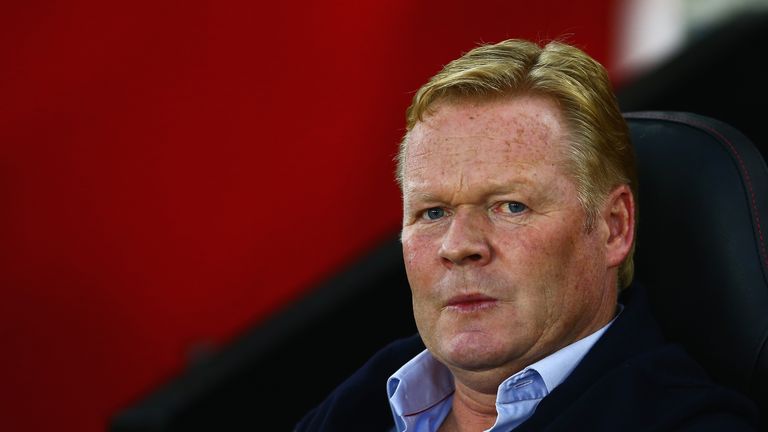 "Everybody in Holland knows Ronald Koeman. Yeah [I liked him growing up] but he was also before my time, I was too young.
"It will be nice; the team he coaches is a good team. A little bit of Dutch influence, play the ball, keep the ball on the ground, have some creative players.
"[My dad played for Holland in 1989] against Brazil. Not bad, right? I think the score was 1-0 Brazil. Ronald Koeman played in that game as well. I think [my father] was up against a fast defender who was attacking a lot. He just enjoyed it though."
Berghuis said his dad has been supportive throughout his career and thinks he is ready to start his first game for Watford after illness following his summer transfer.
"My father was a footballer, so I started playing when I was five years old," Berghuis added. "I was playing at amateur level until I was 17 and it was then I made the step up to be a professional.
"[My father] let me play freely. He always supported me but wasn't a critical coaching father. We talk about football but not like that, he is helping me, not mentioning Ronald Koeman.
"I think I'm ready to start a game but I don't know how long I could play. Now I work hard to get in shape."