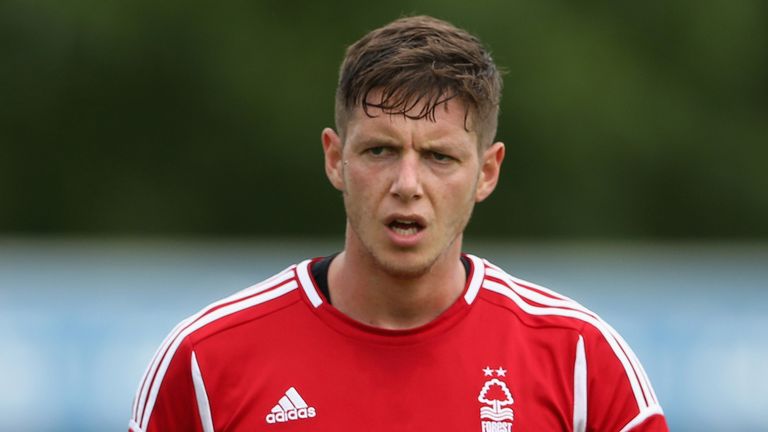 Rotherham boss Steve Evans has taken the decision to strip Greg Halford of the captaincy just seven games into the job.
Halford was handed the role at the start of the season following his summer move to the Millers, but having worn the armband in four defeats from the opening five league games, Evans has taken it off him as he bids to kick-start his side's campaign.
Midfielder Lee Frecklington, who is the club's longest-serving player, will take over with immediate effect.
Evans said: "Over the last week or so I have had to make some tough decisions.
"After meeting with the chairman he has asked me to do what it takes to continue to move the club forward in the short and long term, and as a result several changes have been implemented.
"A tough decision was when I formally offered the club captaincy to Lee Frecklington, which he has accepted.
"I have had many conversations with Greg Halford about the captaincy and I felt that if we freed him from the extra burden of responsibility then he would have more time to work on his individual game, which would in turn benefit all parties.
"Greg has accepted the decision like a professional and knows that his experience is still a valued asset to this squad.
"Lee was first and foremost very humbled to have been asked to lead the team and didn't have to think twice before accepting.
"Lee knows the club inside out; he is our longest-serving player and has previous experience of leading the team which makes him an ideal candidate for the position.
"I am very pleased for the lad, he has been with us through the League 2 and League 1 days and I know that this is something that will be right up there with his many achievements whilst with the club.
"With the benefit of hindsight I have to accept I made the wrong decision with the captaincy at the start of the season, but I firmly believe that the changes we have made today will benefit players individually and the squad as a whole.
"I have never been afraid to make a decision or to indeed recognise when I have got something wrong. When I do I take action, the opposite is to be stubborn and do nothing about it, that will never be something I am guilty of."