The Swiss Attorney General has announced criminal proceedings have been opened against FIFA president Sepp Blatter.
The prosecutors' office issued a statement saying Blatter is suspected of criminal mismanagement or misappropriation over a TV rights deal he signed with former Caribbean football chief Jack Warner in 2005.
He is also suspected of "a disloyal payment" of two million Swiss francs (£1.35m) to UEFA president Michel Platini - who is the favourite to succeed him - in 2011.
Blatter was interrogated following a meeting of FIFA's Executive Committee in Zurich on Friday, when Platini was also asked to provide information. Blatter's office at FIFA's headquarters was also searched and data seized. 
A statement from the Office of the Attorney General of Switzerland (OAG) read: "Swiss criminal proceedings against the President of FIFA, Mr Joseph Blatter, have been opened on 24 September 2015 on suspicion of criminal mismanagement and - alternatively - misappropriation.
"On the one hand, the OAG suspects that on 12 September 2005 Mr Joseph Blatter has signed a contract with the Caribbean Football Union (with Jack Warner as the President at this time); this contract was unfavourable for FIFA. On the other hand, there is as suspicion that, in the implementation of this agreement, Joseph Blatter also violated his fiduciary duties and acted against the interest of FIFA and/or FIFA Marketing & TV AG.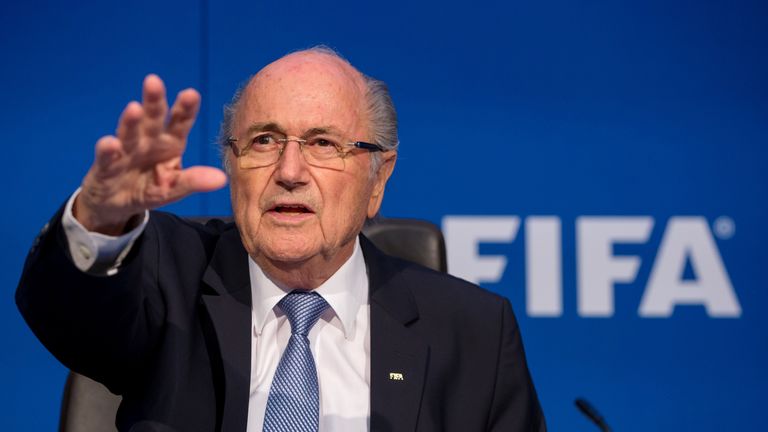 "Additionally Mr Joseph Blatter is suspected of a disloyal payment of CHF 2 Mio. to Michel Platini, President of Union of European Football Associations (UEFA), at the expense of FIFA, which was allegedly made for work performed between January 1999 and June 2002; this payment was executed in February 2011.
"On 25 September 2015, representatives of the OAG interrogated the defendant Joseph Blatter following a meeting of the FIFA Executive Committee. At the same time, Michel Platini was heard as a person asked to provide information (Article 178 of the Swiss Code of Criminal Procedure). 
"Furthermore, the OAG conducted on 25 September 2015 a house search at FIFA Headquarters with the support of the Federal Criminal Police. The office of the FIFA President has been searched and data seized. 
"As for all defendants, the presumption of innocence applies for Mr Joseph Blatter."
The news of the opening of the criminal proceedings emerged after FIFA had cancelled Blatter's planned press conference in Zurich on Friday afternoon.
Blatter was expected to face the media following the FIFA Executive Committee meeting, but the briefing was called off just minutes before it was set to take place.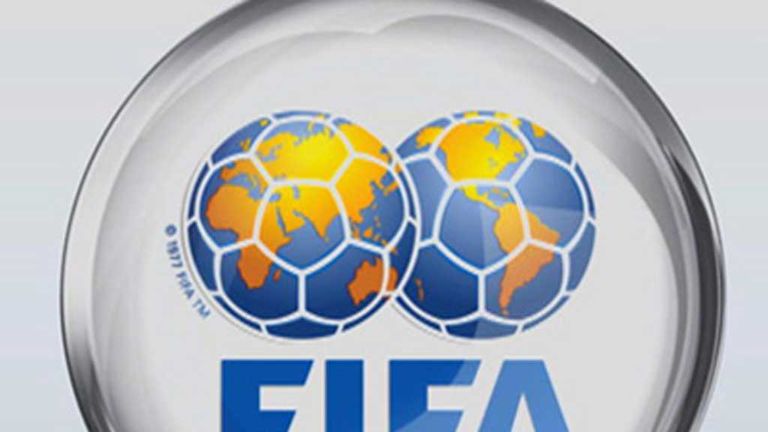 A statement from FIFA read: "Since 27 May 2015, FIFA has been cooperating with the Office of the Swiss Attorney General and has complied with all requests for documents, data and other information. We will continue this level of cooperation throughout the investigation.
"Today, at the Home of FIFA, representatives from the Office of the Swiss Attorney General conducted interviews and gathered documents pursuant to its investigation. FIFA facilitated these interviews as part of our ongoing cooperation.
"We will have no further comment on the matter as it is an active investigation."
Blatter's American lawyer Richard Cullen released a statement insisting "no mismanagement" had occurred.
It read: "Mr Blatter is co-operating and we are confident that when the Swiss authorities have a chance to review the documents and the evidence they will see that the contract was properly prepared and negotiated by the appropriate staff members of FIFA who were routinely responsible for such contracts, and certainly no mismanagement occurred."
Blatter is due to stand down when a new president is elected in February, and Sky Sports News HQ understands he will remain as president in the short-term unless he is officially charged or any more allegations are investigated by prosecutors. That decision could be reviewed by FIFA next week.
FIFA last week suspended its general secretary Jerome Valcke until further notice after allegations - denied by the Frenchman - that he was involved in a scheme to sell World Cup tickets above face value for a share in profits.