Gary Neville has questioned Arsenal's approach to big games ahead of the Super Sunday showdown against Manchester United.
Arsenal won just one of their six games against top-four opposition last term and go into the match at the Emirates on the back of a bitter 3-2 defeat by Olympiakos in the Champions League.
Manchester United currently top the Premier League table after seven games, and have lost just one of their last 12 Premier League games against the Gunners.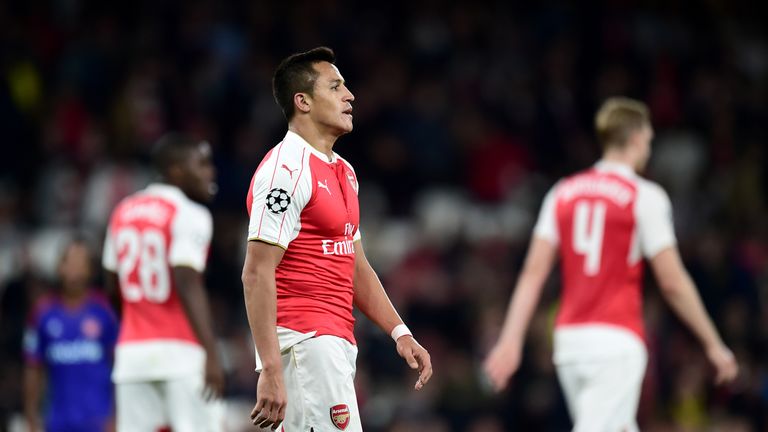 Sky Sports pundit Neville says the defeat in midweek adds to the pressure on Arsene Wenger's side, and that their approach may hamper them. 
"[Arsenal] don't prepare for a big game like it's a big game. I used the words arrogance and naivety earlier in the season," Neville told Sky Sports.
"They prepare for a big game like they're going out to play a game of football in the park.


"What about attention to detail? What about respecting your opposition whereby you might have to change something yourself? i think they go out thinking about wonderful passing, how they're going to nutmeg someone or score a great goal.
"I never see anything different with Arsenal. It's a wonderfully pure theory around football; it's fantastic morals and principles but if it doesn't work you have to challenge it.
"The week that they've had, losing in Europe, puts a little bit more pressure on them being at home."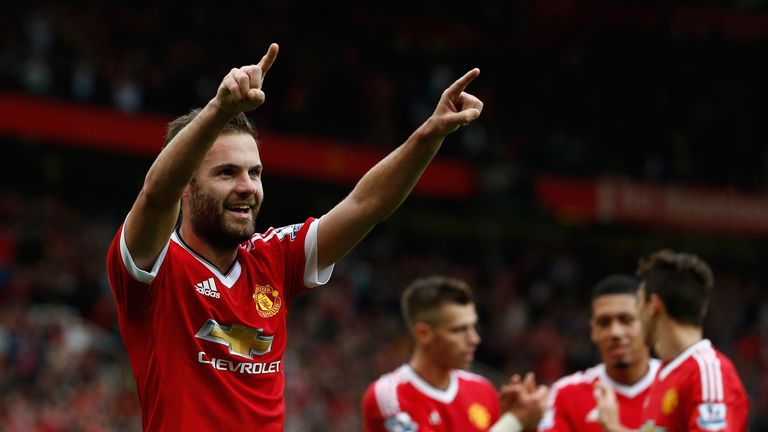 While he had a warning for Arsenal, Neville paid tribute to Louis van Gaal for making United one of the best defensive sides in the Premier League.
Heading into Sunday's tussle, United have the joint-best defensive record in the top flight alongside Tottenham having conceded just five goals in seven games so far.
They have added goals since Anthony Martial joined from Monaco on deadline day, scoring three in each of their last three league games, and Neville says their defensive and midfield line up and down the pitch is as good as you will see.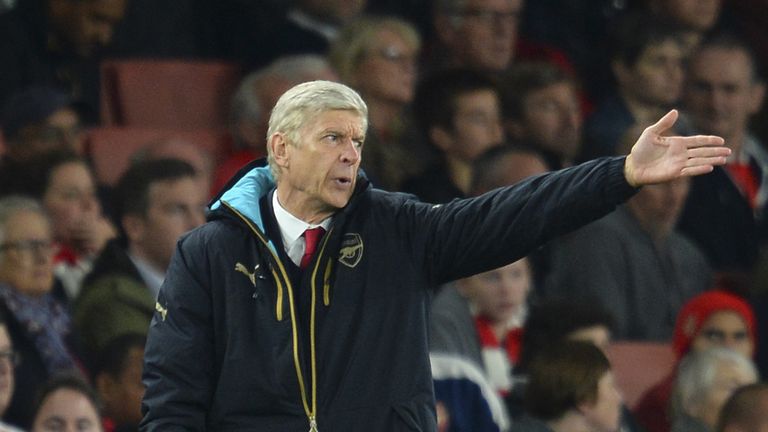 "What United have been since last October to November is resilient, difficult to beat," Neville added. "Defensively they have the best record in the league along with Tottenham.
"There's a lot of very good things you see from United when defending. How they move as a back four and as a midfield, the way in which they close the space down, keep compact, is as good as you will see. 
"There are a lot of teams who defend deep behind the ball and are compact, I'm talking about the way the team moves up the pitch and plays a very good line up the pitch.
"They're the best in the league I've seen at this time and that's great credit to Louis van Gaal.
"United at this moment in time can be more positive than they were three or four weeks ago."
Watch Everton v Liverpool - followed by Arsenal v Manchester United - live on Super Sunday from 12.30pm on Sky Sports 1.