Ian Holloway
Football Expert
Ollie's predictions: Derby to lose, Middlesbrough to extend clean sheet record
Last Updated: 14/01/16 10:26pm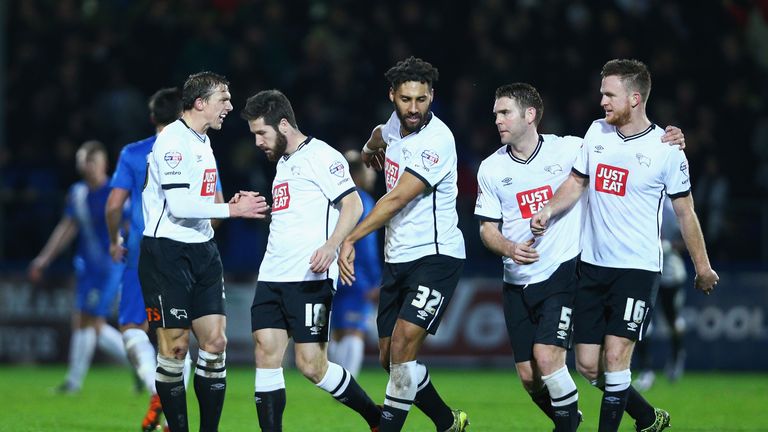 Sky Sports' Ian Holloway predicts the outcomes of the weekend games and thinks interference from Derby's owner could upset the Rams' charge.
Brentford v Burnley, Friday 7.45, Sky Sports 1
Burnley have hit form, winning the last three, including battering MK Dons 5-0 on Tuesday night. This will be a tough test for them in front of the cameras, but I think their Premier League experience will get them over the line.
Burnley are looking to bring in Brentford star Alan Judge and it's not an ideal situation for the player or his manager Dean Smith. However, this is how football works. Burnley have every right to bid for Judge - like teams can bid for their striker Andre Gray. I'm sure Burnley's bid is genuine and not been done to unsettle the player as he's an outstanding footballer.
It's something Smith's going to have to get used to. It wouldn't have happened at Walsall, where you play a team that are interested in one of your star players. I've had enough arguments over this sort of thing in my career - unfortunately, it's a side of management you've got to deal with.
OLLIE PREDICTS: 1-2 (Sky Bet odds 10/1)
Sheffield Wednesday v Leeds United, Saturday 12.30, Sky Sports 1
I'm on duty for this game, and I'm hoping Mick and Larry, our drivers on the 10 in 10 bus, can come and pick me up. The traffic on the motorway to Sheffield can be a nightmare. I could travel overnight then get a nice kip and go find an Asda in the morning!
This should be a really good game with plenty of talent on show. It could easily go either way, but I'm coming around to the idea that Sheffield Wednesday will nick that final play-off spot, therefore on that theory I'll give them the win in this one. Barry Bannan will have a big affect on the game. I'm delighted he's got a new deal and I know he's really excited about where the club is going.
Leeds will provide a stiff test, though - their defeat at Ipswich was their first in eight games. I hope the chairman allows Steve Evans the licence to go and bring in some quality in January.
OLLIE PREDICTS: 2-1 (Sky Bet odds 10/1)
Bristol City v Middlesbrough, Saturday 3.00
The natives aren't very happy at Bristol City and this is the wrong time to be welcoming Middlesbrough, who are getting stronger and stronger. City performed superbly well to beat them at The Riverside earlier this season, but Boro are a different animal now.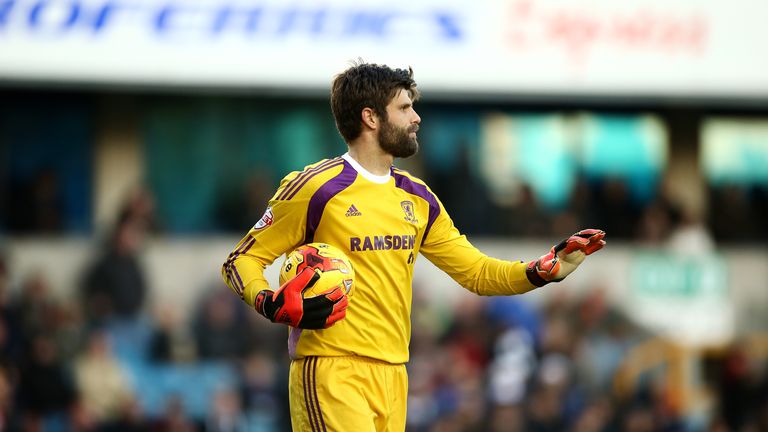 Boro goalkeeper Dimitrios Konstantopoulos hasn't got much going for him has he? He looks like George Clooney and has just equalled a second-tier record for consecutive clean sheets. He hasn't conceded a goal in nine games! It's unbelievable. His tactic of writing on his hands how many minutes he's gone without conceded is amazing. That's what you call focus and dedication. He's a fantastic goalkeeper - there aren't many better than him outside the Premier League. He deserves a chance to play there. 
OLLIE PREDICTS: 0-2 (Sky Bet odds 6/1)
Derby v Birmingham, Saturday 3.00
I've seen that the Derby owner, Mel Morris, was in the dressing room having words with the players after the 1-1 draw with Reading - their third game in a row without a win.
That's a no go for me.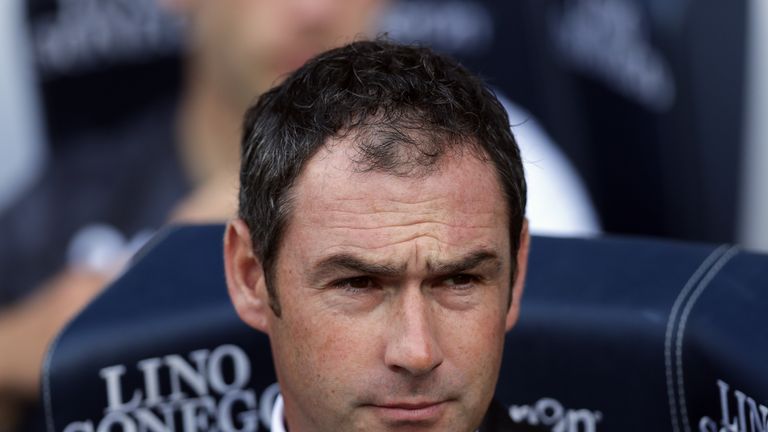 No player needs to have contact with the owner of the football club. I don't think Sir Alex Ferguson ever allowed his owner to come down to the dressing room, neither Arsene Wenger. If you are to be successful, I strongly suggest you don't do that - no matter how angry or bad you feel. 
It's very difficult for big businessman, who are very successful, to sit there and not say something when things aren't going to his standards.
However, if you're not seeing the work on a daily basis, how can you comment? This story shows a grave naivety about how football works. You need to fully trust your manager and your members of staff - a knee jerk reaction doesn't help anyone.
I don't know what this episode will do for the dressing room and the morale. The chairman coming in and interfering with the dressing room isn't good for the club. If he wants to have a say, then he should have called a meeting at the training ground the next day - once he's slept on it - and then absolutely hammer the staff if that's what he wants to do.
Birmingham are a counter-attacking team and always pose a threat on the road. I think they'll nick this game.
OLLIE PREDICTS: 0-1 (Sky Bet odds 8/1)
Blackburn v Brighton, Saturday, 3.00
Brighton could really do with getting out of their rut - and quickly. It's now five straight defeats and no goals in six games. They've gone from the 'invincibles' to the 'vulnerables'.
This is a tough ground to go to. Blackburn have only lost twice there this season and are unbeaten at home under Paul Lambert. The only thing missing at Ewood Park is goals - that is hindering their progress. Both teams are very well organised and will probably cancel each other out.
Marcus Olsson won Blackburn's Player of the Season award last season and has been linked with Derby. He hasn't scored since 2012, but the maverick inside me thinks he'll score here. I can see him overlapping and smacking one in the far corner! And why not - Brighton aren't exactly scoring goals are they? It's more logical to go for a full-back than a Brighton player at the moment.
OLLIE PREDICTS: 1-1 (Sky Bet odds 5/1)
Hull City v Charlton, Saturday 3.00
Jose Riga is back at Charlton, but I can't see that helping much for this fixture, especially after the dressing room are coming off the back of a 5-0 drubbing. I would strongly advise the Charlton players to turn up this week after that showing at Huddersfield. It was gutless. Well done to Johnnie Jackson for getting the fans their money back - that shows respect. They must ensure a similar performance doesn't happen again otherwise they have no chance of surviving.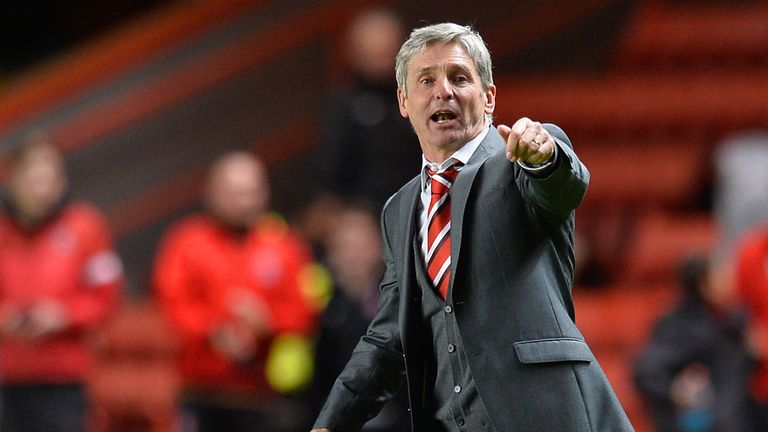 Hull are really starting to motor now - they are top-two contenders. As I've said all season, if anyone finishes above them they will have won promotion. Home win. 
OLLIE PREDICTS: 2-0 (Sky Bet odds 8/1)
Rotherham v QPR, Saturday 3.00
All the changes at QPR haven't helped matters this season. There are too many similar players in the QPR midfield. A lot of players want to go forward but switch off without the ball. I think it'll get worse before it gets better for Jimmy Floyd Hasselbaink - the pressure is already on him.
Rotherham are flying having won the last three home games without conceding. Neil Redfearn's team never stop running and never stop trying. They will be buoyant.
OLLIE PREDICTS: 1-0 (Sky Bet odds 5/1)
Wolves v Cardiff, Saturday 3.00
The expectation at Cardiff at massive. That's part of their strength, but also is their weakness. Russell Slade is under a bit of pressure, but they're not a bad team - they just lack some spark up front. I think Russell has done a really good job - he has got the squad settled, which would have been tough as there was huge discrepancies between players in terms of their wages. They should stick by their manager, however, I'm going for a home win here. Wolves are one of the form teams in the division, winning four on the spin. 
OLLIE PREDICTS: 2-0 (Sky Bet odds 9/1)
Coventry v Burton Albion, League One, Saturday 3.00
Woah. Big game this one. In tight games like these home advantage is crucial and Coventry are yet to taste defeat this season at The Ricoh. Joe Cole is now a Coventry player after signing for them permanently. He's a great example to other professionals. He wants to play. Let's give him the goal.
OLLIE PREDICTS: 1-0 (Sky Bet odds 5/1)
Dagenham & Redbridge v Northampton, League Two, Saturday 3.00
Chris Wilder has done a sensational job at Northampton. They have won their last five games on the road and are in prime position to make a big run for automatic promotion. They're a club on the up and they should see off Dagenham comfortably. 
OLLIE PREDICTS: 0-2 (Sky Bet odds 7/1)