Arsenal travel to Manchester United as favourites on Sunday - with nobody predicting a repeat of the incredible result of the teams' August 2011 meeting.
On that day, an Arsenal team hit by injuries and suspensions suffered their heaviest defeat since 1896 - an 8-2 drubbing at the hands of Sir Alex Ferguson's side.
Wayne Rooney smashed a hat-trick, Ashley Young scored twice and Danny Welbeck, Nani and Park Ji-Sung found the net, too.
"It is humiliating," said a forlorn Arsene Wenger after the game.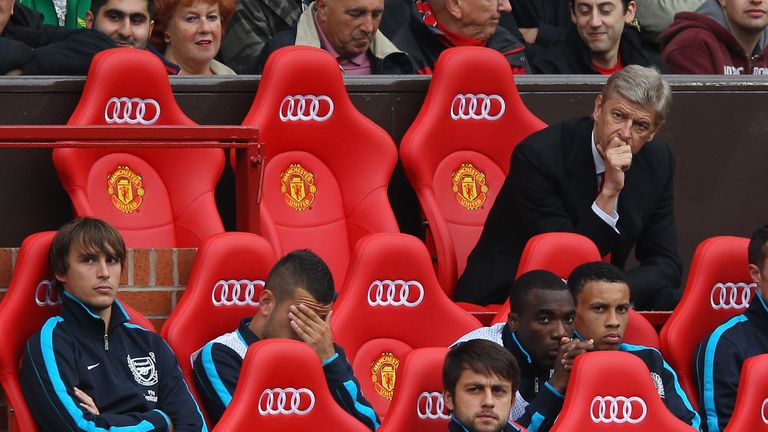 The Gunners had that summer sold Cesc Fabregas and Samir Nasri and were without eight other senior players. But their collapse was inexcusable.
Everything that could have gone wrong went wrong - as well as the eight goals conceded, Arsenal also saw a Robin van Persie penalty saved by David de Gea and Carl Jenkinson sent off.
Arsenal eventually recovered to finish third in the league, one point ahead of rivals Spurs. However, they were a distant 19 points off the title race - which Manchester City edged ahead of United, thanks to Sergio Aguero's final-day heroics.
Watch the video above to see highlights from Man Utd 8-2 Arsenal - and don't miss the sides' next encounter, live on Sky Sports 1 HD on Sunday from 1pm.