Video technology trials given go-ahead by IFAB as football laws are revised
By Mike Patterson
Last Updated: 05/03/16 3:10pm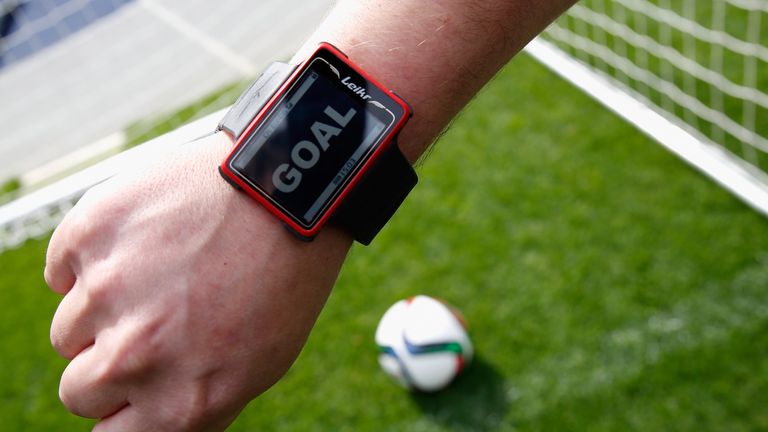 Football's law-makers have given the green light to the testing of video technology to aid referees in live matches, starting no later than the 2017-18 season.
The International Football Association Board (IFAB), the game's law-making body, approved a two-year trial period allowing technology to be used in four cases: to determine if a goal has been scored, red cards, penalties and mistaken identity.
"We have taken a really historic decision for football. IFAB and FIFA are now leading the debate and not stopping the debate," said new FIFA president Gianni Infantino following IFAB's 130th annual meeting in Cardiff on Saturday.
"We have shown we are listening to football and applying common sense. We have to be cautious but we are taking concrete steps forwards to show a new era has started in FIFA and IFAB."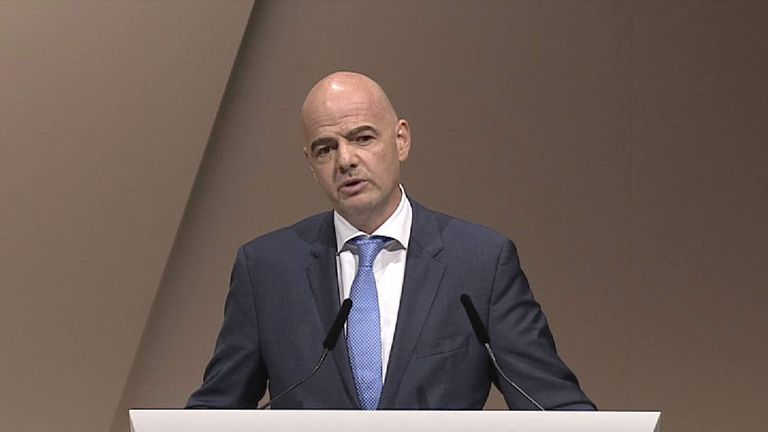 IFAB, which comprises four FIFA members and one member from each of the four British associations, approved a detailed set of protocols for the video technology experiments and agreed they should be conducted for a minimum of two years in order to identify the advantages, disadvantages and worst-case scenarios.
The expectation is not to achieve 100 per cent accuracy in decisions for every single incident, but to avoid clearly incorrect decisions that are pre-defined "game-changing" situations - goals, penalty decisions, direct red card incidents and mistaken identity.
The experiment will involve a video assistant referee having access to video replays during the match and either reviewing an incident on request by the referee, or communicating with the referee proactively about an incident that he/she may have missed.
Wales FA chief executive Jonathan Ford said: "The most important thing is to get the protocols right and all leagues who will be implementing the tests do so in a very standardised way. We will move to live trials no later than the 2017-18 season. Whether it's a man in a van or on the sidelines we are going to test different scenarios.
"You can't do this with three cameras, this has to be a multi-camera operation."
Thirteen countries are interested in trialling the scheme and English FA chief executive Martin Glenn said both the English and Scottish FAs are keen but knows the process still faces challenges.
He said: "We are happy for our respective countries to get involved. The limiting system is how many cameras at a game. Take the FA Cup, there are not going to be 30 cameras at a non-league ground in the early rounds, that's the limiting factor. What's the minimum number of cameras? If we insist on, for the sake of argument, it being 36, people are going to say who is going to pay for it? It's always going to be at the top end."
IFAB also approved the most comprehensive revision of the Laws of the Game in its 130-year history following an 18-month project of its technical sub-committee, led by former Premier League referee David Elleray.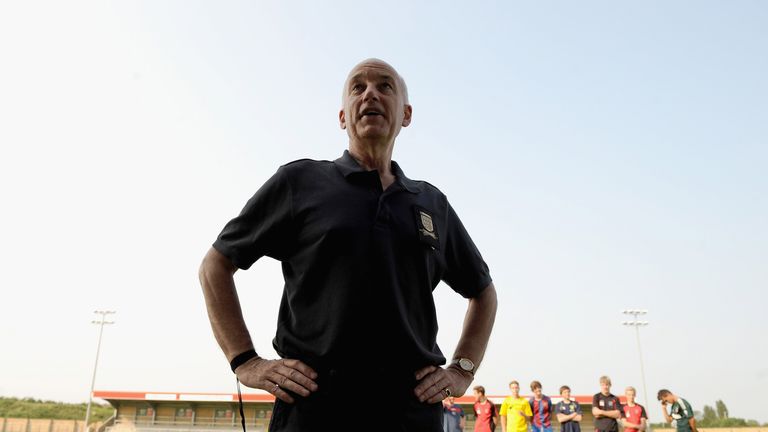 The 'once-in-a-generation' revision addressed anomalies and inconsistencies in the laws.
The main focus was improving the structure and phraseology with each law and interpretation now combined, the word count halved and gender neutral language used throughout.
But some law changes were also based on common sense and meeting the needs of the modern game.
As a result, the ball will now be able to move in any direction from the kick-off rather than only moving forward (Law 8), while a player who is injured by a challenge punished by a yellow/red card can now have a quick assessment/treatment on the field rather than having to leave the field which gave the offending team a numerical advantage (Law 5). 
IFAB also agreed a new wording for the law regarding the so-called "triple punishment" of sending-off, penalty and suspension for the denial of a goalscoring opportunity in the box.
Players will now be cautioned rather than sent off, unless the offence is for holding, pushing or pulling, if there is no attempt to play the ball or if there is serious foul play or violent conduct.
And experimentation will also be allowed with a fourth substitution in extra-time within a competition/league(s) still to be decided on.