Gary White: Life in Guam, coaching in Japan and dreams of England
By Adam Bate
Last Updated: 23/03/16 12:08pm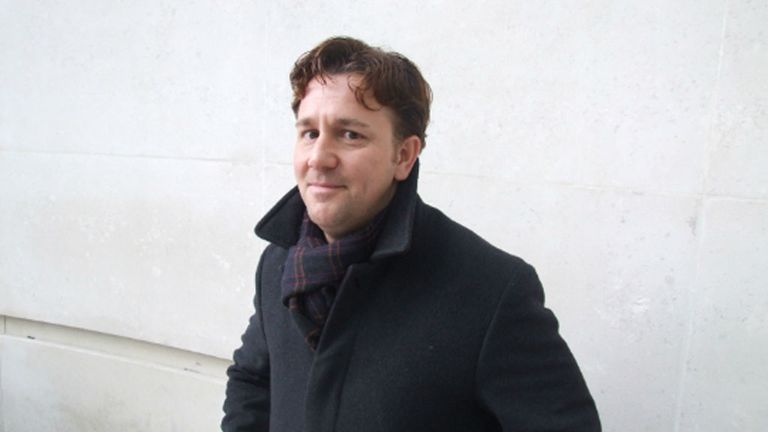 He's coached three different countries to their highest ever FIFA ranking and is about to become the first British person to gain the Japanese coaching qualification. Eventually, Gary White is eyeing a return to England but until then, the adventure continues…
In conversation with Gary White, there's a moment where he pauses for dramatic effect before revealing his son's name. It's Flash Yutaka White. "The reason I called him that is because I wanted to give him a head start," he tells Sky Sports. "If I was a coach and I wanted to take a look at a player, I'd definitely be interested in seeing what he's like!"
For the boy from Bognor Regis, it has always been a battle to get noticed. At the age of just 21, shortly after earning a playing contract with Fremantle City in Australia, White began taking his coaching badges in the belief that "this was an opportunity to get ahead of all of those ex-pros who would be finishing in their mid-thirties".
He faxed football federations all over the world in search of a job. Few acknowledged his efforts. But the British Virgin Islands took him up on the offer and the adventure began in earnest. He's currently coaching Guam, his third role as a national-team manager, and for White, the next step on the journey might just prove to be the most significant one yet.
The 41-year-old is on the brink of becoming the first Briton - and only the fourth non-Asian ever - to receive the Japanese Pro Licence. "We're called gaijins," he explains. "There was the great German player Pierre Littbarski, there was a Dutch guy called Dido Havenaar and there was a Serbian guy. But I'm the first Brit."
While it's the vast riches on offer in China that have taken the headlines in recent months, White is a man motivated by nobler goals. "In my opinion, Japan is the top league in Asia, and Asia fascinates me at this time in my life," he says. "It's had a massive impact on my personal development and I've been very impressed."
White's development is impressive too. One of the 16 inaugural FA Elite licence holders, that qualification will be converted to the UEFA Pro Licence in the summer. He has been a regular visitor to Southampton's training ground since Glenn Hoddle's days in charge and was Ronald Koeman's guest this January, observing the sessions for a week.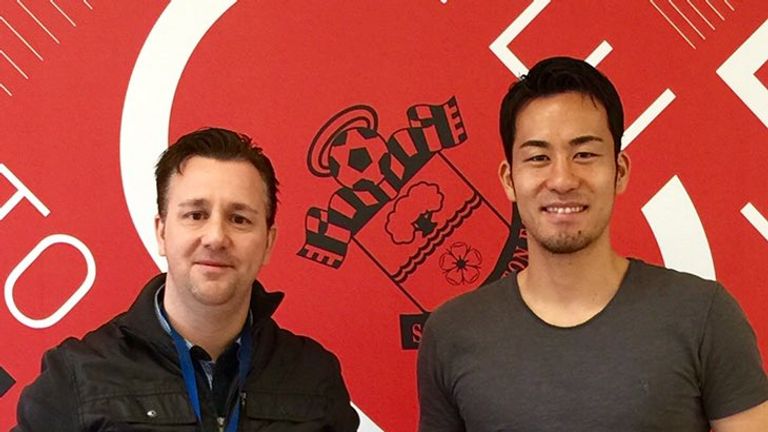 He serves on the technical committee for the East Asian Cup and saw Barcelona lift the Club World Cup in Japan last December. "Messi is electric when he turns it on." Ex-Manchester United and Real Madrid coach Carlos Queiroz is now mentoring him. In short, he's the best-qualified British coach you've never heard of. And it's Japan next on the agenda.
"I'd already got the highest qualification I could with the English FA but I wanted to get my Japanese qualifications too," says White. "Not really because of necessity in terms of getting a job but because I wanted to immerse myself in the culture of Japanese football and Japanese people in terms of how they think and act.
"Being on a Japanese course with the JFA gave me the opportunity to do that so that I could really understand how they saw the game and their methodology. Knowing the culture and the language really gives you a head start in terms of knowing what you're dealing with.
"I did a presentation on Japanese football from an outside perspective. Part of my dissertation was on the ancient game of kemari and how they played it in the imperial court. It was a very technical game and I think it has spilled over to the modern game with the Japanese DNA because they're still very technical."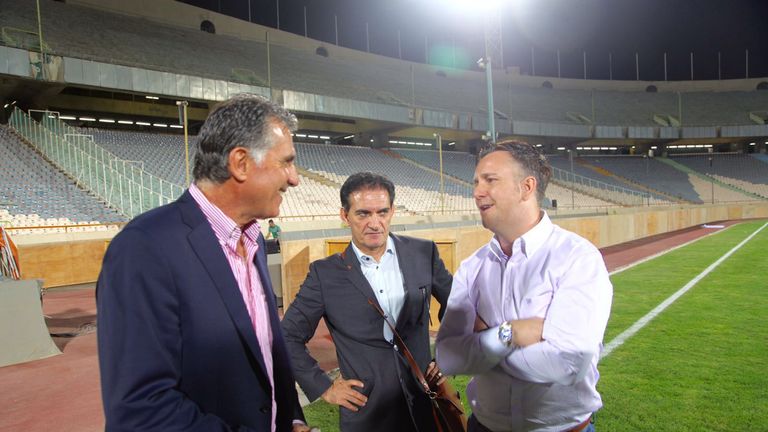 This desire to understand the culture is already a trait of White's in his fledgling career. He seeks to use it to aid his cause. In this age of the cult of the manager, it's telling that Claudio Ranieri's success at Leicester has instead come by building the team around the players' characteristics. White has shown he's prepared to do that with an entire country.
During his time in charge of Guam, he has embraced the indigenous Chamorro culture and taken on the nickname of the Matao in reference to the head of the clan in ancient times. With the islanders a warrior-like people, he has also introduced the Inifresi - similar to the Haka - before the team's matches.
"Embracing the existing culture is imperative," explains White. "Especially when you've got some English guy coming in saying: 'We're going to change things.' The best way to do that is to do things that they know. When you've got something at your fingertips which is culturally connected to sport and the warrior mentality then why wouldn't you use it?
"What I wanted to do was get the most out of that culture so we changed the mind-set to one that said that if we were going to go down then we'd go down fighting. It really made a big difference in terms of how players approached the game. It gave them a self-belief that they'd never had."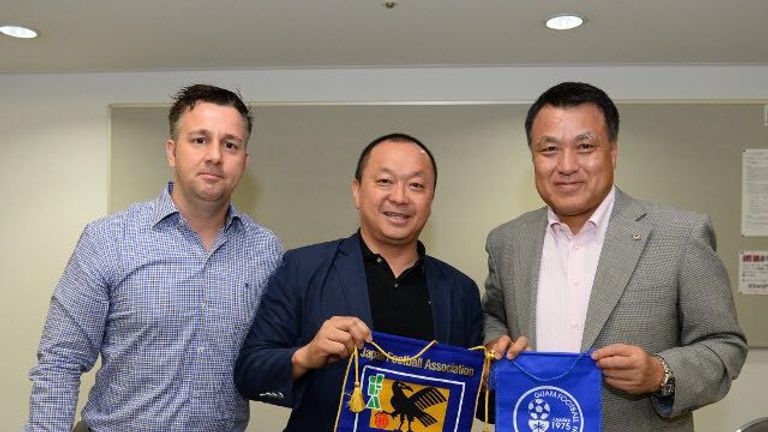 It's also brought results. Just as he had previously been able to do with the British Virgin Islands (Andre Villas Boas took over the reins there in 2000) and the Bahamas, White lifted Guam to their highest ever FIFA ranking. Last year, they were even able to defeat India - a country with 8,000 times the population of Guam - in a World Cup qualifying match.
The final qualifier is this month but White is aware his future eventually lies elsewhere. "I have a great relationship with Richard Lai, the president of the Guam Football Federation, and he's fully supportive of me developing my career," he says. "It's not easy to get on the JFA course and without Richard I couldn't have done it. Japan feels like the next step."
Nobody will be able to accuse him of being ill-prepared. "Many good coaches have gone abroad and not done well and it's not because they're not good coaches," he adds. "It's because somewhere along the way there has been a communication breakdown. If you can get as much detail, experience and understanding before going in it gives you a chance."
White is currently taking Japanese language classes but admits he is reliant on his translator, Mizuki Ito. Even so, he sees it as a partnership and one that both men work hard at to avoid some of the pitfalls. "They've had success there with foreign coaches before so I don't think it's a huge barrier," says White. "The great thing about Mizuki is that he wants to learn too.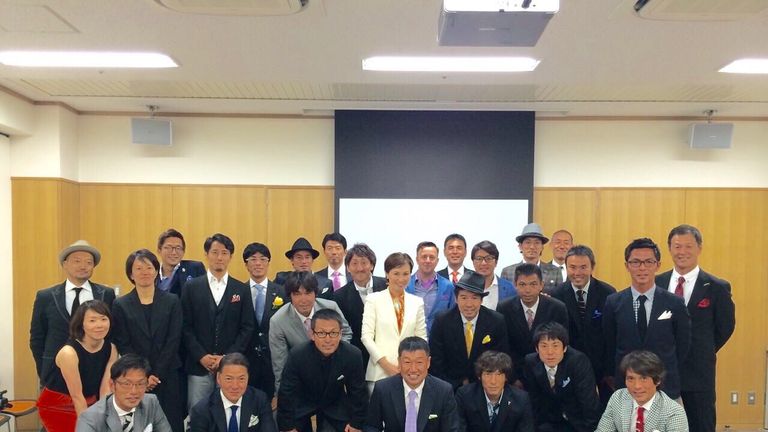 "We sit up for hours before my presentations and field sessions and go over them. We'll talk about what I'm going to say, how I'm going to act and my body language. We're trying to make sure that my message gets across because sometimes it can get lost in translation. The translator is a key thing for anyone who goes abroad and is working in another language."
So what can White bring to the Japanese game? Aside from putting them in touch with their own culture, there are practical advances too. White worked in the soccer system in Seattle and saw at close-hand the role-specific coaching that goes on with the Seahawks NFL team. "I have implemented that in my structure in Guam," he says. There's also simple hard work.
"They've got very technical players but I think one thing they might be missing is in terms of getting the best out of them and digging deeper," says White. "Perhaps more of a fighting spirit. If you can merge desire with technique then you've got a chance to be successful." If they sound like old-fashioned British virtues, then that shouldn't necessarily be a surprise.
White still cites the role of England manager as his ultimate goal. If that seems far-fetched, it's worth considering that Roy Hodgson's coaching career had yet to take him out of Sweden at the same age. He might not be 'Flash' like his son, but if he should succeed in Japan, then even plain old Gary White won't be ignored in his homeland for much longer.