Football Expert and Columnist
Jamie Carragher: Mousa Dembele season is over after Diego Costa eye gouge
Last Updated: 03/05/16 9:10am
Sky Sports pundit Jamie Carragher believes Mousa Dembele will not play again this season after being caught eye gouging Diego Costa.
Tensions flared during Monday's Premier League clash between Chelsea and Tottenham when Danny Rose upended Willian, causing Spurs boss Mauricio Pochettino to enter the field to separate the players.
As the two sets of teams joined in the fracas, Spurs' Dembele was caught on camera pushing his finger into the eye of Chelsea's Costa.
Referee Mark Clattenburg did not see the incident but replays appeared to show the referee's assistant, Simon Beck, looking straight at the pair.
Carragher believes the FA will take retrospective action over the incident, as they did when Dembele's team-mate Dele Alli was banned for three games for punching West Brom's Claudio Yacob last week.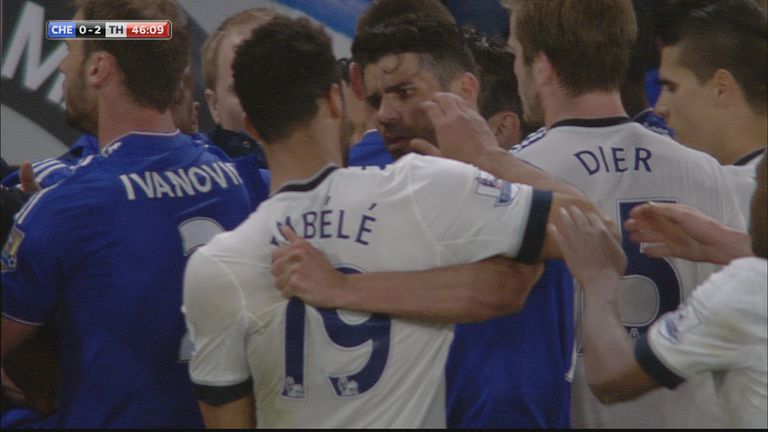 "It is shocking," Carragher said on Monday Night Football.
"The man he (Dembele) is up against, Costa, how many times has he been seen doing things like this? That's the end of Dembele's season, there is no doubt about that."
Carragher was also scathing of Beck and believes the linesman 'bottled' the chance to punish the Tottenham midfielder.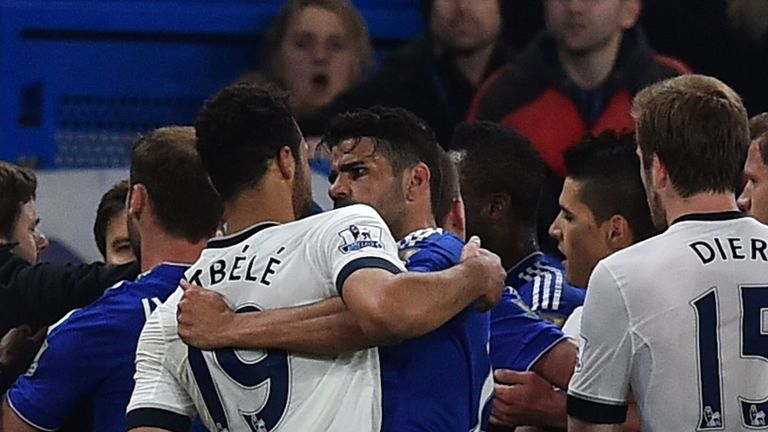 "He can't not have seen that," Carragher added.
"There is no doubt Mark Clattenburg has been lenient and I don't mind officials being lenient in big games. But incidents like that, the linesman is looking straight at it and he froze and has bottled his decision."