Sky Sports will show Premier League champions Leicester City exclusively live against Barcelona, Paris Saint-Germain and Celtic in the International Champions Cup this summer.
Adding to an unmissable summer schedule of live sport, Sky Sports will show up to 17 matches exclusively live from the three-week tournament in July and August, including the champions of England, Spain, Germany, Scotland, Italy and France. 
As well as Leicester City, the schedule includes live coverage of Pep Guardiola's Manchester City, plus Liverpool, Tottenham, Barcelona, Real Madrid, Atletico Madrid, Bayern Munich, Juventus, Inter Milan, AC Milan, Celtic and Paris Saint-Germain from venues around the world.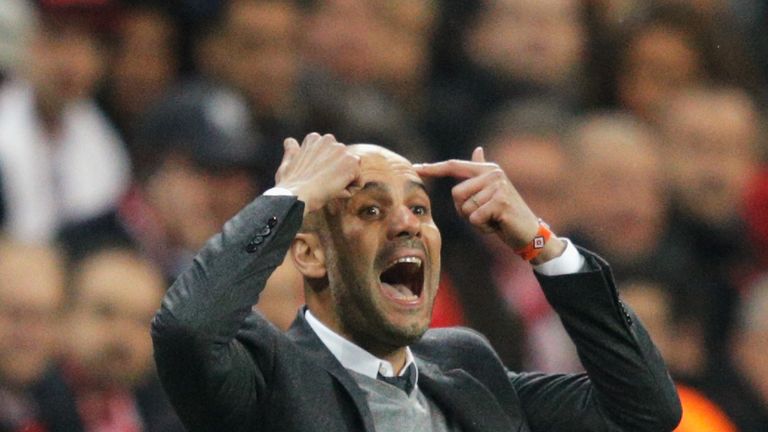 Sky Sports will also show highlights of five matches involving Manchester United and Antonio Conte's Chelsea.
Sky Sports head of football Gary Hughes said: "After an incredible football season that no one will ever forget, it won't be long until Sky Sports viewers can see some of Europe's best teams and players, including Premier League champions Leicester City, back in action.
"The International Champions Cup adds to a fantastic summer of sport on Sky Sports and we can't wait."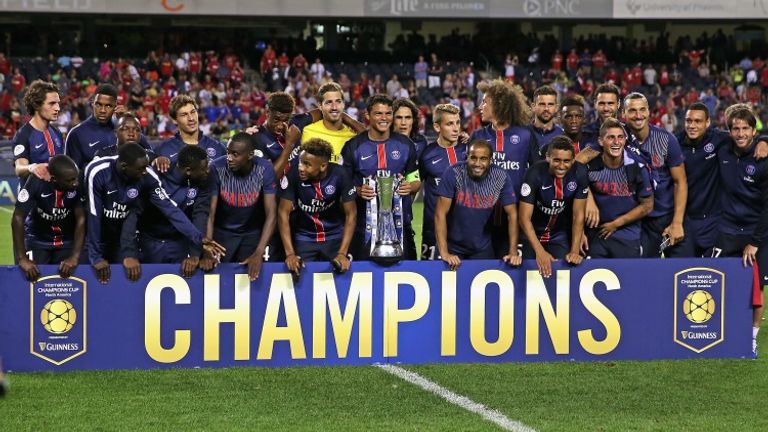 The International Champions Cup strengthens an unmissable summer of sport on Sky including exclusively live coverage of The Open for the first time in July.
Sky Sports viewers can enjoy live England Test cricket against Sri Lanka and Pakistan, every race from Formula 1 including Monaco and Silverstone, and England's rugby tour of Australia.
In August, there will be 126 live Premier League games, with more top picks and Friday night matches for the first time, 127 Football League games. In Scotland, the SPFL sees the return of the Old Firm with every fixture exclusively live on Sky Sports and more than 300 live games from Spain's La Liga.
Sky Sports International Champions Cup coverage:
Manchester United v Borussia Dortmund - Highlights - Fri Jul 22
Melbourne Victory v Juventus - Live - Sat Jul 23
Celtic v Leicester City - Live - Sat Jul 23
Inter Milan v Paris Saint-Germain - Live - Sun Jul 24
Manchester City v Manchester United - Highlights - Mon Jul 25
Juventus v Tottenham Hotspur - Live - Tue Jul 26
Real Madrid v Paris Saint-Germain - Live - Wed Jul 27
Bayern Munich v AC Milan - Live - Wed Jul 27
Chelsea v Liverpool - Highlights - Wed Jul 27
Borussia Dortmund v Manchester City - Live -Thu Jul 28
Tottenham Hotspur v  Atletico Madrid - Live - Fri Jul 29
Celtic v Barcelona - Live - Sat Jul 30
Real Madrid v Chelsea - Highlights - Sat Jul 30
Inter Milan v Bayern Munich - Live - Sat Jul 30
Liverpool v AC Milan - Live - Sat Jul 30
Paris Saint-Germain v Leicester City - Live - Sat Jul 30
Barcelona v Leicester City - Live - Wed Aug 3
Bayern Munich v Real Madrid - Live - Wed Aug 3
AC Milan v Chelsea - Highlights - Wed Aug 3
Liverpool v Barcelona - Live - Sat Aug 6
Inter Milan v Celtic - Live - Sat Aug 13
Additional Matches - Non International Champions Cup
Juventus  v South China Club - Live - Sat Jul 30
Atletico Madrid v Melbourne Victory - Live - Sun Jul 31
Liverpool v AS Roma - Highlights - Mon Aug 1
Real Madrid v AS Roma - Live - Sat Aug 6*
(Real Madrid v AS Roma only takes place if Real Madrid do not win Champions League)