Carling In Off The Bar: Watch live stream of new online show after Friday Night Football
Last Updated: 19/08/16 11:12pm
Gear up for Friday Night Football by watching our new online show, Carling In Off The Bar, right here! Hit the video above from 10.45pm to watch the live stream after the game!
Coming to you live from The Dive Bar in Manchester, we'll be bringing you post-match coverage of the big clash between Manchester United and Southampton from our pub full of football fans, as well as a few special guests.
At 10.45pm, we'll be back on our digital and social platforms - plus Sky Sports 1 - with more from The Dive.
Alan Smith will be biking over to join us straight from Old Trafford for last orders, Geoff Shreeves will be attempting to interview anyone he can get his hands on in the tunnel, we'll have more from our guests and we'll find out who wins our 'Possession Battle' game.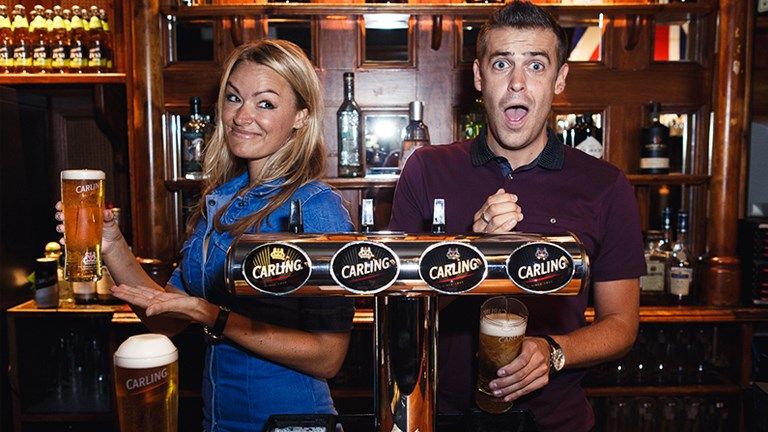 We want you to be involved in the show! Comment on our Facebook and You Tube streams, tweet us @SoccerAM using #IOTB and get responding on Snapchat to SoccerAM. The best comments will feature in our social sidebar throughout the night and we'll put some of your best questions to our guests.