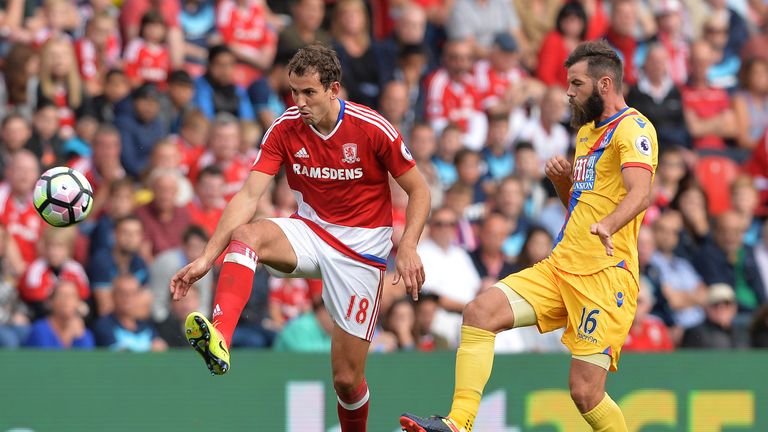 Joe Ledley hopes Crystal Palace can be the Premier League's equivalent of Wales this season.
Ledley was part of the Welsh side that went all the way to the semi-finals at Euro 2016 and helped Palace to a first win in the league at Middlesbrough on Saturday.
And the midfielder has told his team-mates there can be no cutting corners if they want to take the Premier League by surprise this term.
"We have got the players, but as a team you need to work your socks off and try to win games," Ledley said.
"We are a small nation, Wales, and we managed to turn the world upside-down and at Palace now we need to have that winning mentality.
"I want the same with the club. You want to be winning games. No one likes losing and that's what we need to do here.
"The Premier League is very strong this season, we have seen that already and if we can just continue what we are trying to do here... We had a slow start, but to get points on the board takes pressure off.
"You don't want to be playing under pressure, you just want to go out there and enjoy it and that's what we'll hopefully continue to do."
Palace's record signing Christian Benteke got off the mark for his new club at Boro, and Ledley said: "He's a big outlet.
"Obviously he can hold the ball up, link it up for midfield players and get on the end of things. His all-round game was very good and hopefully we'll see more of that."