England enjoying recent football dominance over Scotland ahead of World Cup Qualifier
By Adam Smith
Last Updated: 11/11/16 8:35pm
In 144 years of competition, England have never been more dominant in their football rivalry with Scotland as they are now, a Sky Sports study has found.
The two nations have met on 112 occasions since 1872, with England winning 47 times and Scotland winning 41 - but England are currently stronger than ever in head-to-heads, winning 12 of the last 17 meetings.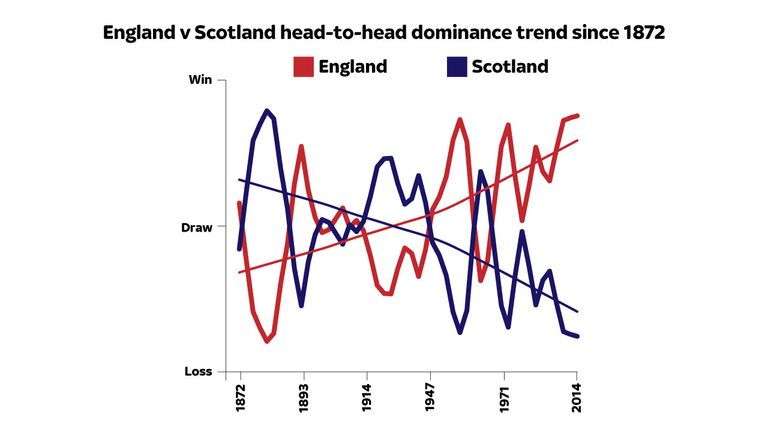 England won when the teams last met at Celtic Park in November 2014, with Alex Oxlade-Chamberlain opening the scoring and Wayne Rooney's second-half double securing a 3-1 victory.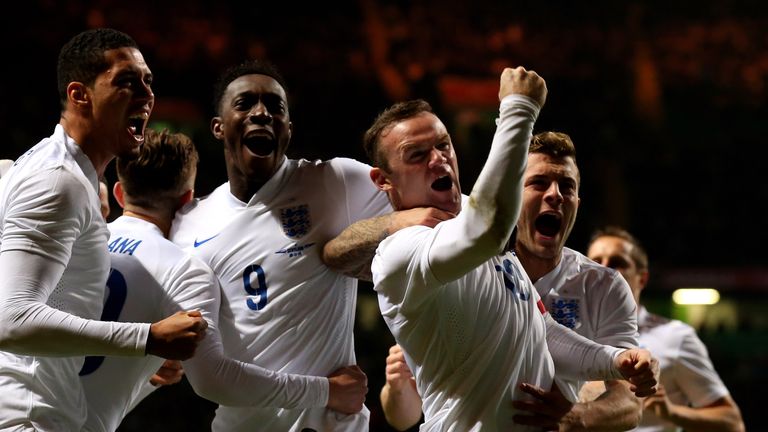 Scotland won the most recent competitive match 1-0, a Euro 2000 play-off dubbed the 'Battle of Britain' in November 1999 - but England progressed to the tournament on aggregate after winning 2-0 in the first leg four days earlier.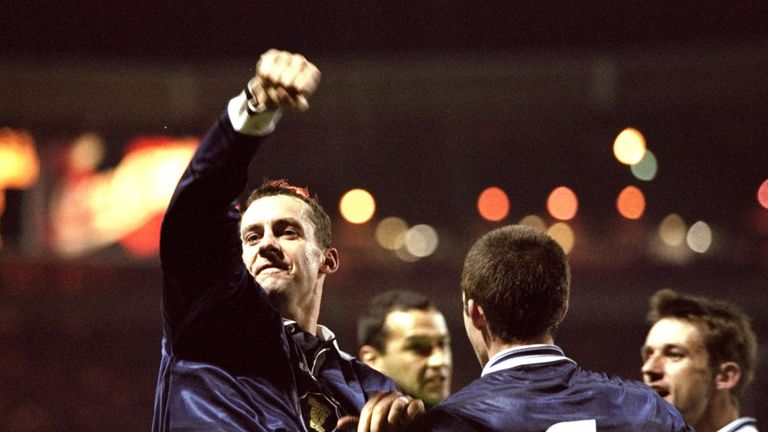 Prior to that, Paul Gascoigne scored a memorable goal against Scotland after David Seaman had saved Gary McAllister's penalty at Euro '96 to ensure a 2-0 victory.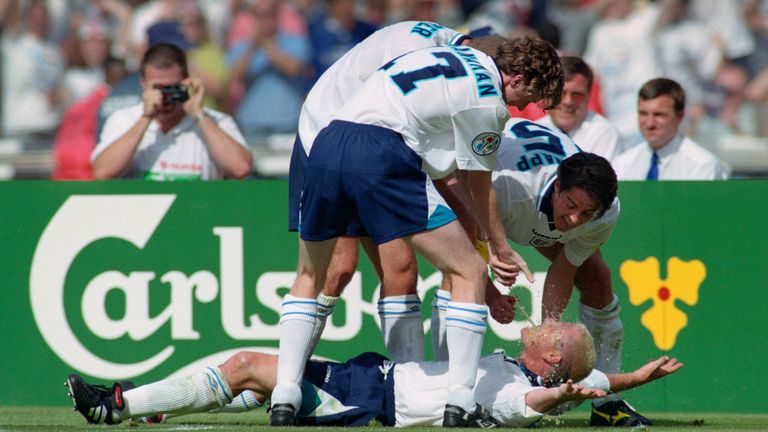 Period of Scotland domination
Scotland generally had the better of their fixtures with England up to 1939 - apart from brief spells in the late 19th century and early 1900s.
In fact, Scotland enjoyed their greatest ever dominance between the teams during the 1880s. However, Scotland have only won 12 out of 49 meetings since 1947. 
Record games and goalscorers
The all-time top goalscorer from head-to-heads is Steve Bloomer, who played for England between 1895-1907, with eight goals. 
Familiar names in the top 20 include England's Geoff Hurst (four), England's Jimmy Greaves (four), Scotland's Denis Law (three) and England's Steve Coppell (three).
The highest-scoring match between the teams also featured the biggest winning margin, when England won 9-3 at Wembley in the British Championships on April 15, 1961.
Scenes from the first ever recorded International football match, which was played between England and Scotland and ended 0-0 on November 30, 1872 in Partick, Glasgow.
England currently lead World Cup 2018 Qualifying Group F on seven points, having beaten Slovakia 1-0 during Sam Allardyce's only game in charge before defeating Malta 2-0 and drawing 0-0 in Slovenia under interim boss Gareth Southgate.
Meanwhile, Scotland kicked off their qualifying campaign with a 5-1 win in Malta, but a 1-1 draw with Lithuania and 3-0 defeat to Slovakia has left them fourth in the table on four points.