Liverpool fully deserved their 1-0 win over Everton on Monday night, according to manager Jurgen Klopp.
Sadio Mane's injury-time strike proved the difference between the two sides at Goodison Park and the Reds' last-gasp victory saw them move up to second in the Premier League, albeit still six points behind leaders Chelsea.
Everton had enjoyed the better of the first half but the visitors improved after the break and took the bragging rights when Mane reacted quickest after substitute Daniel Sturridge's shot hit the post.
Klopp had no doubts his team were worthy winners on the night.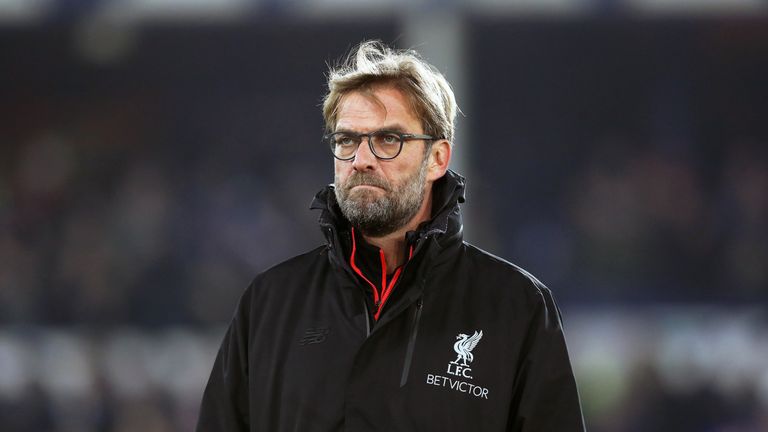 "Enjoyed is maybe not the right word, it was quite intense and very, very happy after the game," he said. "It was a deserved win in a difficult game. You saw the reaction of our supporters, so obviously they were happy too. It is the best thing you can do on a night like this.
"We did not give a lot of chances away, I can't remember one chance for Everton and whatever you want to do in a football game you need to be ready to respect what an opponent wants to do.
"And the plan of Everton obviously was wild football, so they were chasing us in the first half, man on man, man orientated in midfield. We could have done better, but it is really difficult to adapt to something like this quicker.
"I am pretty sure that in two or three months we can react to situations like this much better, maybe next week already, but today we are not surprised because we knew it. But we could not handle it, so we let us fix on one side, especially Dejan [Lovren] when he took the ball with the first touch.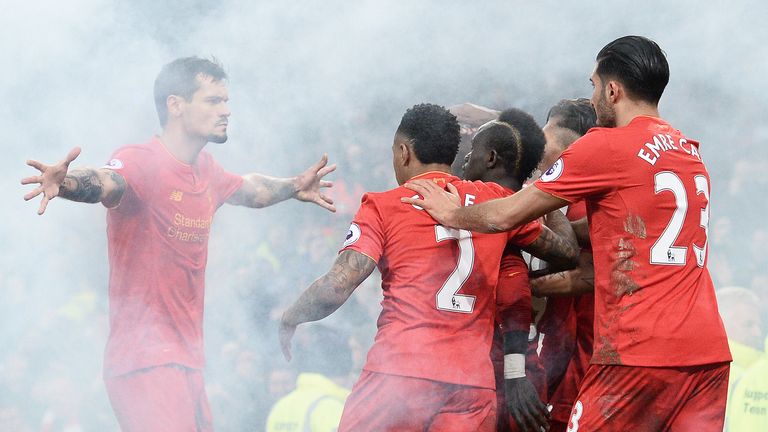 "You have to play and let them run, then they lose being compact and then you can play channel passes. So we did that second half much better, let them run, play simple and quick football, created more chances and could have scored earlier. But actually I do not care when, I take it when it is and I think it was a deserved win."
The German had words of praise for all his players after the match, saying it was hard to highlight one particular individual after what was a real team effort from the Reds.
"I saw a lot of match winners actually," he said. "Sadio scored the goal, Daniel, we needed someone who could shoot the ball to the post and all the others. So it is a difficult game for Roberto Firmino today, but he is so important for us.
"It is not the most easy moment for him, but he is so important and always in the game and always able to make something special. Ginj [Georginio Wijnaldum] really strong, Adam [Lallana] not genius, but really strong again."
However, what most pleased Klopp about his side's performance was that they managed to beat their rivals without playing at their very best.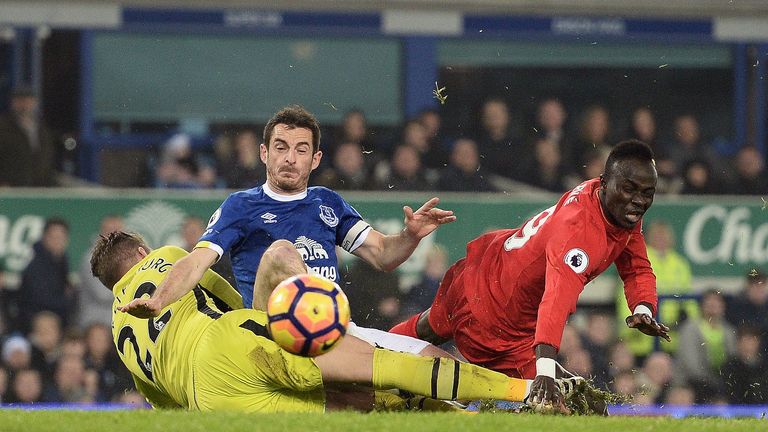 "If you only win the games on your brilliant days, then you do not win a lot of games, so today was a real fight and battle and we were ready for this and very happy about this," he said.
"We only have to win games, these games, the other games, we cannot make a big difference between the games. And you see, it is unbelievably close and difficult each week, so you need to be ready for each game, play your best and collect the points.
"I am really happy as we now have 37 points, three more than before the game, and we are still on a good way."