Who will be the next Sky Bet EFL wonderkid? David Prutton picks youngsters to watch from the three leagues in 2017.
The likes of Dele Alli, Jamie Vardy, Charlie Austin and Yannick Bolasie all cut their teeth in the lower tiers of English football, with plenty of exciting talent continuing to emerge.
But which names could make their mark in 2017? Sky Sports pundit Prutton picks out a handful to watch...
Tammy Abraham (Bristol City- on loan from Chelsea)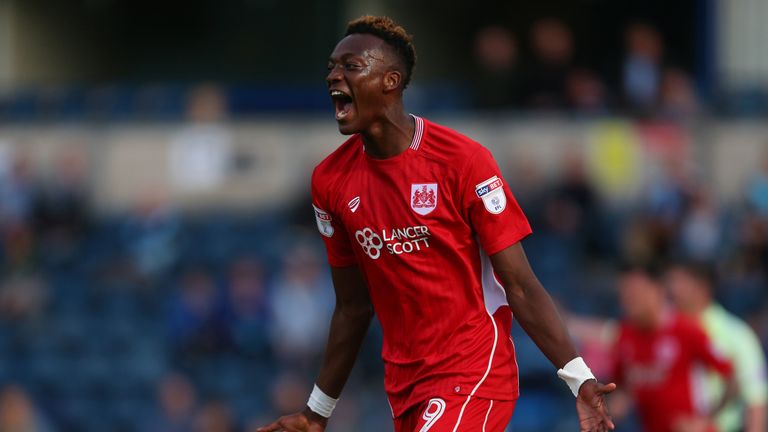 Bristol City started well given the squad they've got and the manager Lee Johnson is doing well in his first season, so it's proving an ideal environment for Abraham to flourish, with 11 goals to his name.
I'd probably lean towards saying Abraham is the most promising young player in the EFL because of his aptitude to score goals and while the goals may have dried up a bit, it's no surprise given the way the team have dropped off.
I've seen enough in the opening months for him to sit up and take notice and they've got another good youngster Josh Brown.
Do we think he'll get a chance back at Chelsea though? It doesn't scream of obvious that he will given their record of giving young players a chance.
Sam Gallagher (Blackburn - on loan from Southampton)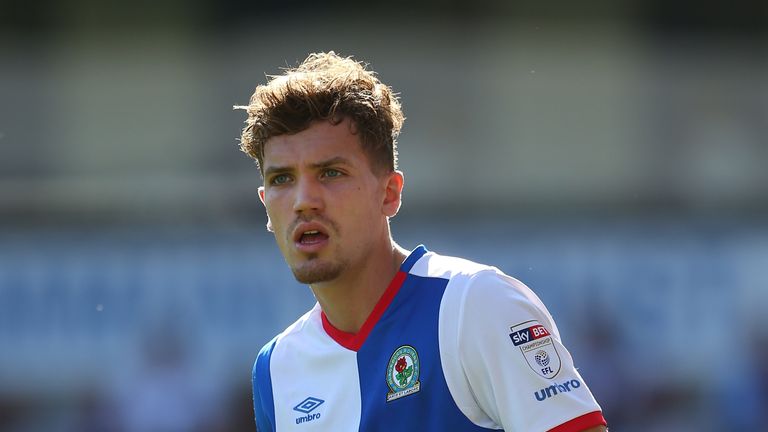 Southampton to Blackburn is a big change for him and to settle in there and deliver deserves tremendous credit, especially given the way the team around him are struggling.
It's almost an anomaly for him to have to go out on loan to get his chance given Southampton's record of allowing young players to thrive so it's obviously a challenge for him in that sense as well.
His injury problems are obviously the reason they want him to get some game time. He looks like he's really got his head down and is fighting for the cause.
His partnership with Danny Graham is something that has really helped him, even though Graham is the one who is scoring the goals right now.
When you see a young player in person over 90 minutes you really note what attributes they have and Gallagher certainly seems to do the work in the right areas. If he continues to do what he's doing then you'd think Southampton will give him a chance.
Kasey Palmer (Huddersfield - on loan from Chelsea)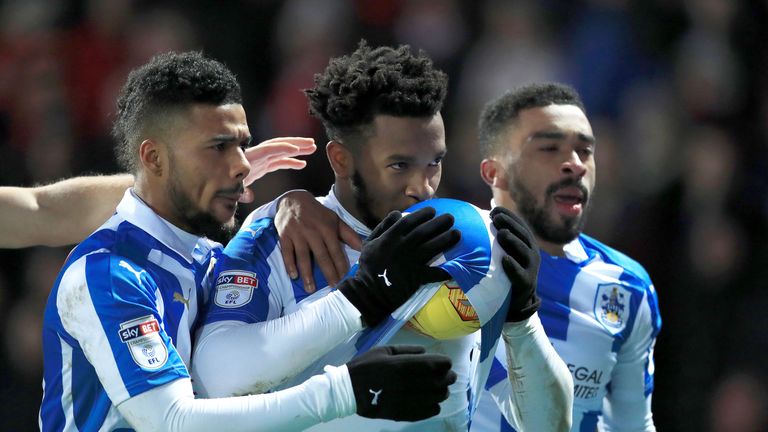 Palmer is a player who has needed to come to a team and play. I don't think he got enough time when he first arrived but he seems to have fought his way into the team and four goals from an attacking midfielder is a decent return.
He has great energy to get forward, smart decision making and willingness to get into the box, especially in a side with just one striker, and it's again a credit that he's got his head down in moving from Chelsea to Huddersfield.
It's almost depressing when you see an exciting young player and then realise he's just one of Chelsea's haul of youngsters.
You look at Nathaniel Chalobah who was an excellent midfielder in the Championship and has only recently made his Chelsea debut.
Ryan Sessegnon (Fulham)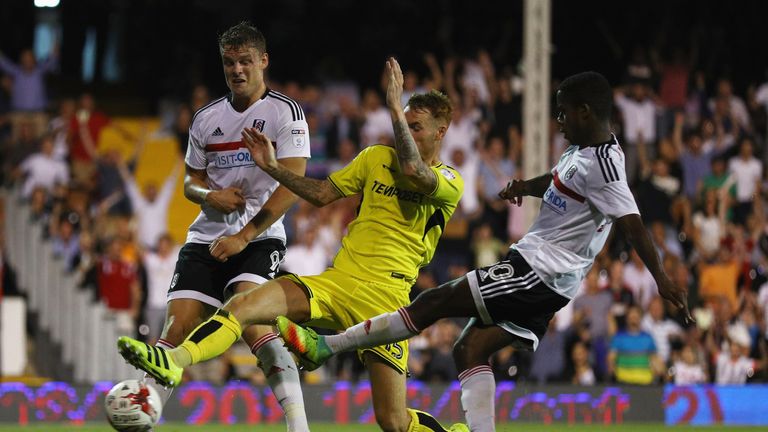 It's easy to get overexcited when such a young player makes their debut but I think he genuinely looks the part.
First and foremost the question is whether the player can physicality handle themselves and he clearly can, so that's obviously a big deal at his age.
The modern game relies on full-backs covering a lot of ground so it bodes well for him. In the physical sense he's there but the question is whether he can do the technical development and put balls into the box on a regular basis. That quality in the final ball is what makes a decent full-back a great one.
You look at the clubs that have linked to him, and I've even read that Red Bull Leipzig are interested, then it says a lot about his potential.
However, once again at such a tender age, you'd think remaining at Fulham would be the right choice for now.
Ademola Lookman (Charlton)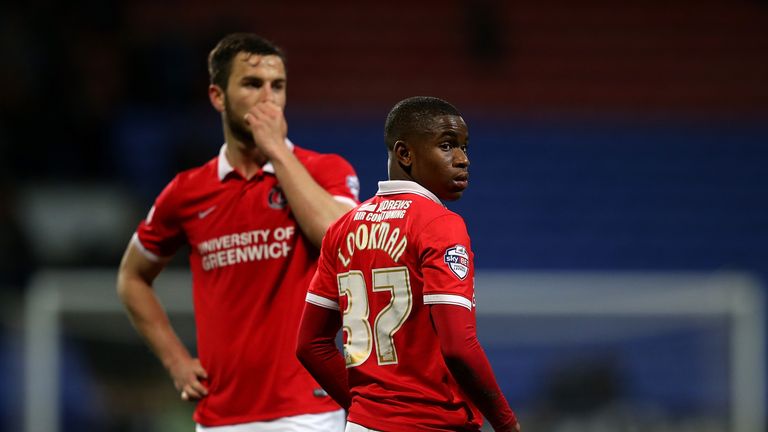 I think his physical strength sticks out and, like Wayne Rooney, he stood out in terms of looking after himself physically and he's a real threat playing in around the forwards.
Russell Slade said there's been interest in him for the last couple of windows and if he does get snapped up he needs to be going somewhere else where he's going to get game time and continue his development.
Karl Robinson has got a great record of developing players, with Dele Alli the obvious example, and I'm sure they'll be keen to get him back on loan if one of the big clubs do come in.
If a Premier League club comes in with a silly bid then you'd expect them to bow, although the fans will obviously be very disappointed as players like Lookman are the reason why they turn up each week to watch. 
Will Hughes (Derby)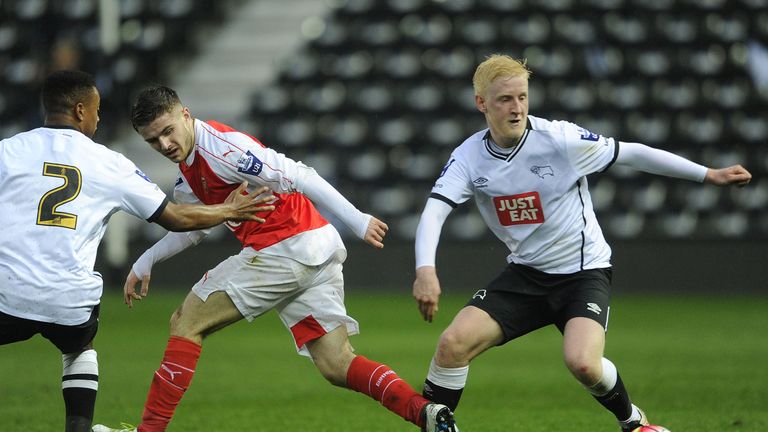 I would've thought he was around 23 or 24 given the amount of games he's played and he must have been 17 when he came through. The cruciate injury was always going to hold him back. 
You think of him being such an inherently Derby player and it looked like he'd have to go elsewhere if he's got Premier ambitions, but they've really picked up now.
He doesn't score as many goals as he should do and possibly doesn't have the physical presence to dominate game, but he's still an exceptional talent.

New customer winter madness offer: save over 40% on your Sky Sports Month Pass, just £20