EFL trial day: Aspiring footballers bid to earn professional deals
By Rob Dorsett
Last Updated: 14/02/17 7:37pm
118 teenagers, 100 scouts, one shared goal - to find the next batch of professional footballers.
As the boys gathered for their briefing and to be grouped into teams, the tension was obvious. All of these boys, aged 15 and 16, have seen their dream taken away in the last month or two - all have been released by EFL clubs, and told they won't be taken on as scholars.
This is a second chance; for some, maybe their final chance, to make it as a pro. They are all attending trials in Loughborough which allow young players who have not been offered a scholarship to play in organised matches in front of scouts, academy managers and coaches.
The EFL coaches that are running the teams do their best to reassure, to relax the boys, to remove the nerves. But this is real pressure.
"It's a difficult day for the boys," says David Wetherall, who won the First Division title with Leeds in 1992. He's now the EFL's head of youth development, and has organised today's trial.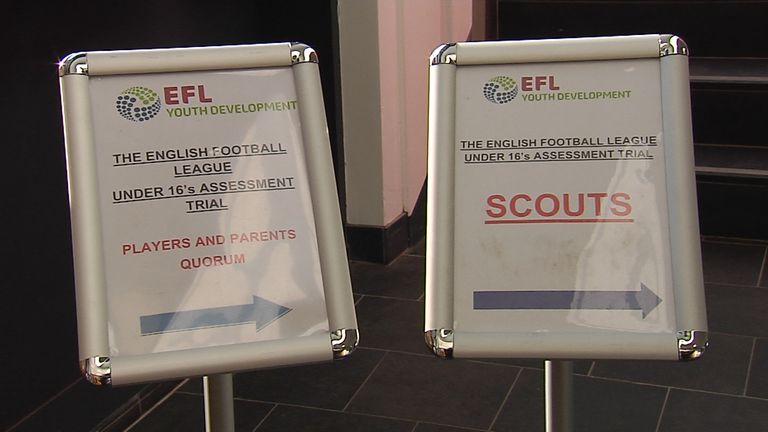 "They're still very young, and they've come here and are asked to perform with players they've never met before; but there are a lot of scouts here looking for talent."
That is what attracted Lisa Hadfield, who's made the 100-mile round trip from Stoke-on-Trent with son James Melhado.
"He's been really quiet all morning on the drive here," she says. "He was released by Wolves before Christmas, where he'd been for nine years, and he was devastated. Football is all he's ever wanted to do."
"You need a break as a player sometimes," reminds Wetherall. "There's no one development pathway for players - this is just another opportunity for them. A key one though, because the scouts that are here are genuinely looking for players with specific attributes."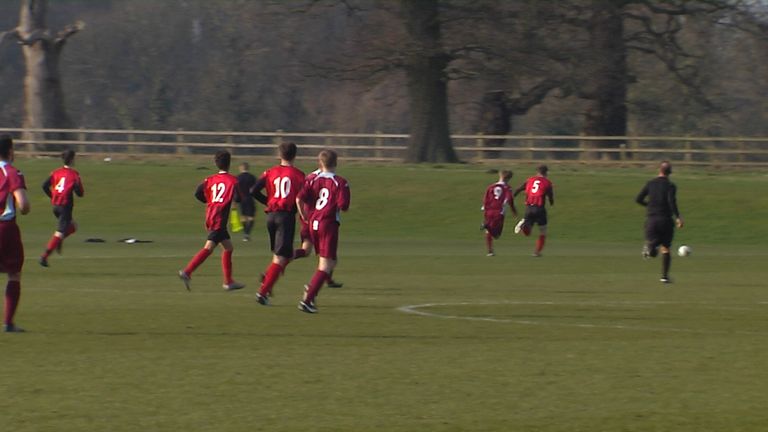 In the last two years, 58 players have come through these trials to sign with professional clubs. The breakdown shows how wide the net has been spread, with three taken by Premier League clubs and six at Championship clubs. A further 17 boys were signed by League One teams, 27 for League Two and five by National League clubs.
Former Chelsea and Leicester defender Frank Sinclair has brought his son Tyrese to the trial in Loughborough. Blackburn decided they were letting the 16-year-old leave, and broke the news in the run up to Christmas.
Sinclair remembers the pressure at this point in his own career, in the early 1990's, when only Eddie Newton and himself were kept on by Chelsea while 13 of his team-mates were released.
"For every success story, there are 100 stories of boys who didn't quite make the grade," says Sinclair. "It's a difficult scenario for Tyrese at the moment, as he tries to get back in.
"But as a parent, you just have to encourage them. And if they've got that will to get into the game, remind him that there are lots of different pathways into the game - look at Jamie Vardy."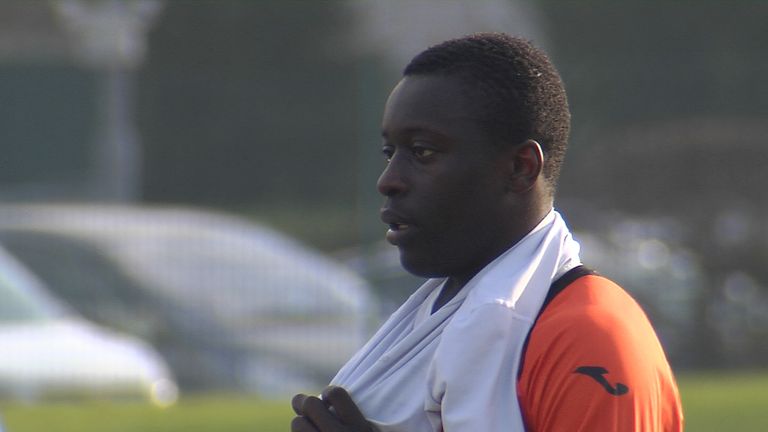 On average, one in nine boys taking part in these trials will make it. Neville Nzembela could well be the one. He was released by Stevenage in the New Year but Sky Sports News HQ was able to reveal several EFL clubs now want to talk to him about a possible contract - one of those clubs, is in the Championship.
"I'm speechless. I can't wait to tell my mum," says Neville. "I'm just so grateful to have been given the chance. Hopefully, this is the start of something big for me, if I keep working hard."