Who could succeed Arsene Wenger at Arsenal? The Sunday Supplement panel debate
Last Updated: 19/02/17 10:34pm
The Sunday Supplement panel debated who could succeed Arsene Wenger as Arsenal manager, with Carlo Ancelotti and Marco Silva among the names mentioned.
Wenger is out of contract in the summer and said on Friday that he would make a decision on his future in either March or April.
It has been reported that a two-year deal is on the table, and Wenger himself has hinted that he could stay in management for at least four more years.
If he does leave in the summer, the Daily Mirror's John Cross thinks Arsenal would need to find a replacement with "stature and gravitas".
"I think you have to look at [Thomas] Tuchel at Dortmund, and Max Allegri at Juventus, who I think is interested in the job, even though I have seen his protestations that he wants to stay," said Cross.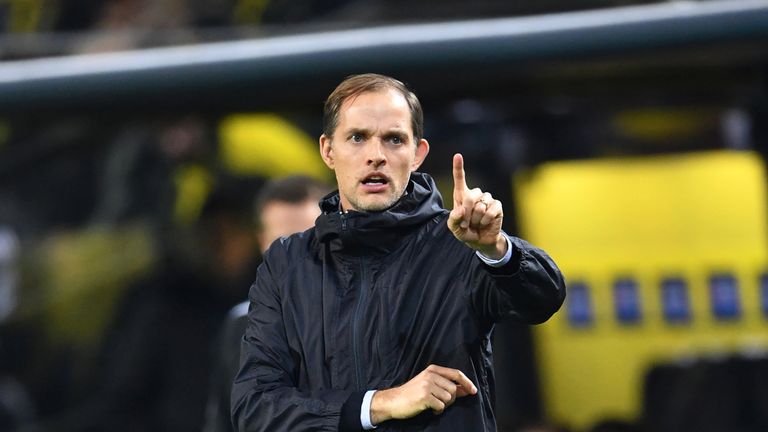 "There would be a lot of managers going for it. I think [Diego] Simeone would be interested, whether he would fit the profile is another thing and I don't think he would, just because they would want someone who is quite even-handed and wants to play good football, as Wenger has for 20 years. They would want to follow the good passing and attacking style.
"Roger Schmidt from Bayer Leverkusen is perhaps the outsider. Personally I think you need someone with gravitas. I feel they need someone with stature and standing that could say to someone like [Mesut] Ozil that I'm going to take this club forward, and I want you to stay."
The Telegraph's Jason Burt thinks there would be plenty of candidates for the Arsenal job when Wenger's managerial reign, which started in 1996, comes to an end.
"It's the one sort of under-exploited Premier League job," he said. "Everything is in place. You have the stadium, the training ground, the budget, the cash, the fan base, there is so much to go at. And following on from Wenger I don't think will be as hard as following on from [Sir Alex] Ferguson. I think it's a different dynamic.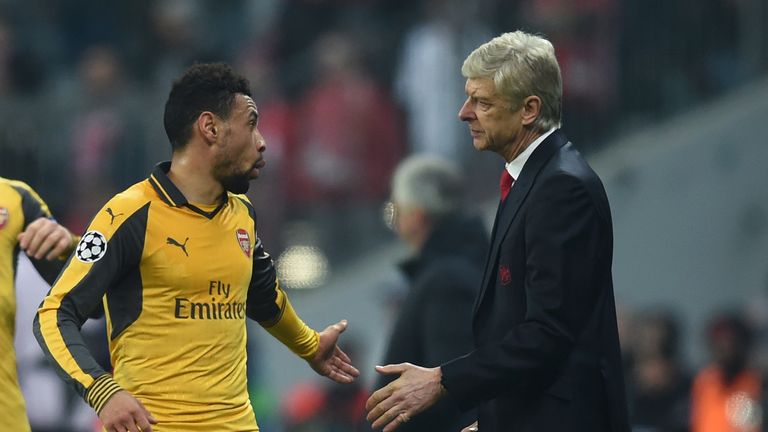 Ancelotti is not having the greatest time at Bayern Munich and I know for a fact he does really like Arsenal as a club
Jason Burt
"One interesting name is Ancelotti. He's not having the greatest time at Bayern Munich and I know for a fact he does really like Arsenal as a club, and when he left Chelsea he was turning up at Arsenal quite a lot just to see things. He could be quite an interesting character.
"But I think they might have to look at restructuring a bit and not a like-for-like replacement. Maybe the idea of a younger coach with someone working alongside him like a director of football, might work at Arsenal.
"It might be a change they could do, but there would be so many good candidates. This is the process they should be doing right now and that's why I think it would help if Wenger came out and said I am going at the end of the season.
"People might say it's a knee-jerk reaction to the Bayern result but it's not is it? It's not just about the one result. It would help the situation and help the club move forward."
The Sunday People's Steve Bates suggested Arsenal had "missed the boat" by not getting Pep Guardiola when he left Bayern Munich last summer.
And he also threw out a left-field idea in Silva, who has impressed in his short time at Hull after taking charge at the start of the year.
"He is doing a fantastic job. If you are going to with somebody with potential with someone else alongside him, he would be a good fit," he said. "But it won't happen, obviously."