Barcelona head coach Luis Enrique said he "never stopped believing" during a sensational Champions League win over Paris Saint-Germain on Wednesday night.
Having lost the first leg of the last-16 tie 4-0, Barca had given themselves hope when they pulled it back to 4-3 on aggregate at the Nou Camp, only for Edinson Cavani to score an away goal in the 62nd minute.
That looked as though it would send PSG through until a dramatic late comeback in the final minutes that saw Neymar score twice and then Sergi Roberto snatch victory with almost the last kick.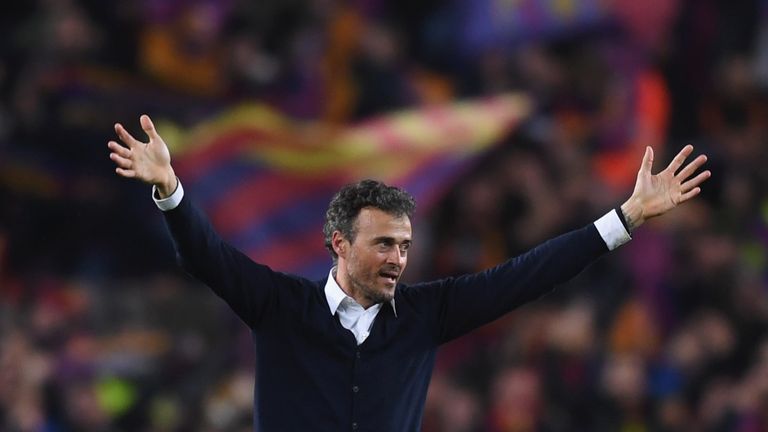 "I was brought to my knees," said Luis Enrique, who recently announced he is leaving at the end of the season,.
"I would like to thank everyone who kept their faith after we lost 4-0. This is dedicated to them because this isn't the Harlem Globetrotters, this is football.


"I don't think anyone stopped believing. After seeing them sit back despite the goal, the team were incredible."
Barca appeared to be heading out of the competition after Cavani's goal left them needing to score three to advance to the quarter-finals.
But they became the first side in history to overturn a 4-0 first-leg deficit and advance in the Champions League after a thrilling finale.
"We risked everything and it paid off," said Luis Enrique. "You get finales like this very occasionally in football and this time it was our turn.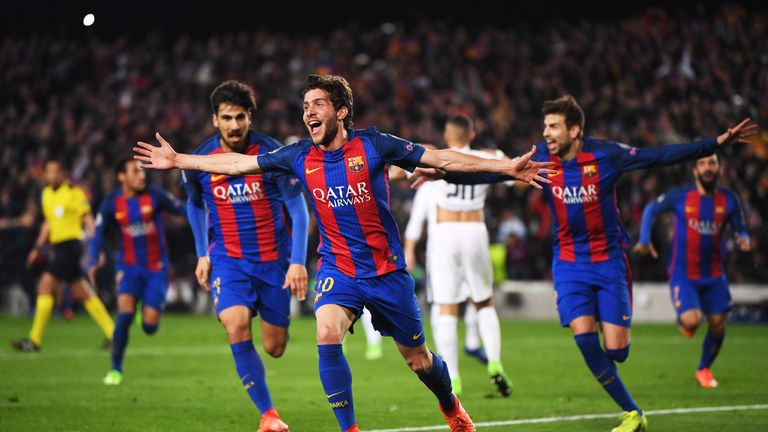 "A feat like this does everyone good and I'm delighted to enjoy a moment like this. The key was our efficiency. The sixth goal was scored with the hope of the fan who was on the other side of the world."
Barcelona midfielder Ivan Rakitic could hardly understand what he had just been involved in, describing the result as "crazy" and "unbelievable".
"I cannot believe it. It was really impossible, 15-20 minutes after the game, it is crazy and unbelievable," the Croatian said, quoted on www.uefa.com.
"The first game in Paris was hard for us, a lot of people spoke hard on our team but the reaction was special. It is history. We want to keep going on.
"We had to believe. Four-nil was hard, but it is football. We saw it in the Super Bowl, what is possible in sport. Today was crazy.