Match day stewards and safety officers are being encouraged to tackle homophobia in and around football grounds with the use of a new booklet and pocket guide issued by Kick It Out and the Home Office.
The resources are designed to help stewards deal with incidents of homophobic, biphobic and transphobic (HBT) abuse, in order to create a more inclusive game for lesbian, gay, bisexual and transgender (LGBT) people.
Kick It Out have also released a new short film raising awareness of inclusion in football, featuring five supporters explaining their experiences as LGBT individuals in the sport. The resources form part of Kick It Out's 'Call Full Time On Hate' initiative for the 2016-17 season, which is urging the collective force of football to encourage inclusion and deter hate.
The Premier League has welcomed the new resources, with executive director Bill Bush saying they will "further highlight to the LGBT community that we see them as an integral part of our community". EFL chief executive Shaun Harvey has also stated that the resources will be "of great value in helping our clubs to increase understanding and awareness".
ICM research commissioned by Stonewall and released in September 2016 found that 72 per cent of football fans said that they had heard homophobic abuse while watching live sports in the last five years.
Discrimination reports relating to sexual orientation made up 17 per cent of reports to Kick It Out in 2015/16, a rise of 4 per cent on the previous season.
Last month, the House of Commons Select Committee for Culture, Media and Sport issued their report into homophobia in sport, calling for football clubs to do more to counter the problem of HBT abuse and recommending immediate and lengthy bans for those who display homophobic attitudes at matches.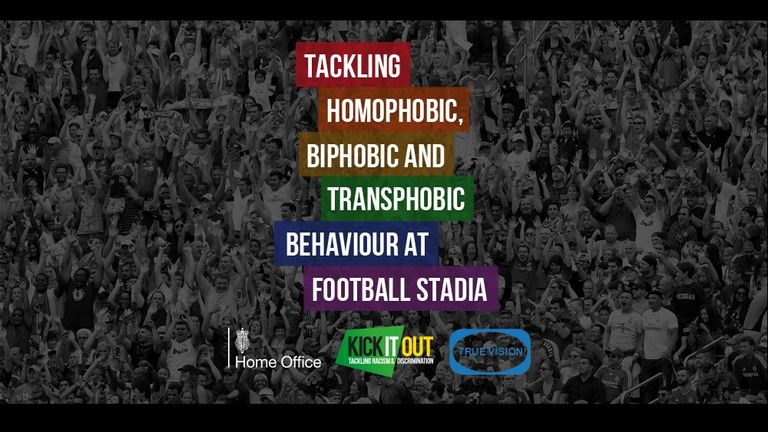 LGBT charity Stonewall estimates that, of the UK population, around 6 per cent identify as LGB, and around 1 per cent as trans.
The new resources reinforce existing legislation - the Equality Act 2010, the FA's Rules of the Association, and ground regulations - which protects people from all forms of discrimination.
The booklet notes: "Homophobic discrimination is negative behaviour which references being gay and is usually, but not exclusively, directed at people who are gay or perceived to be gay. Biphobic and transphobic discrimination are, similarly, negative behaviour which is directed at people who are bisexual or transgender, or perceived to be."
Kick It Out Pocket Guide advice for tackling HBT abuse
1. HBT abuse can affect anyone, not just LGBT people
2. HBT discrimination puts LGBT people off taking part in football
3. HBT discrimination is against the law and ground regulations
4. The FA, leagues and clubs have clear rules and sanctions for HBT discrimination
5. Read your club's customer charter and equality policy
6. Don't ignore HBT behaviour - it must be challenged
7. Don't put yourself at risk: only challenge HBT behaviour with a colleague and never by yourself
8. When you challenge HBT discrimination, explain why it's unacceptable at the club and record details of the behaviour
9. If HBT behaviour persists, tell the safety officer so they can escalate the response
10. Find out what else your club is doing to tackle LGBT discrimination
Examples of forms of discrimination are also provided, such as derogatory and offensive language about LGBT people, ways in which they might be excluded from participating, the use of social media to embarrass or humiliate them, and the threat or action of physical violence.
Sophie Cook, Bournemouth's club photographer, is the first trans woman to work in the Premier League. She is an ambassador for Kick It Out, and believes the new guide will help combat the actions of a persistent minority who continue to tarnish football's reputation.
"Since I came out as trans, football fans have been very supportive and positive towards me," Cook told Sky Sports News HQ. "Football is often seen as bigoted and homophobic, but things are changing - and resources like these, to stamp out the abuse that is there, are positive steps."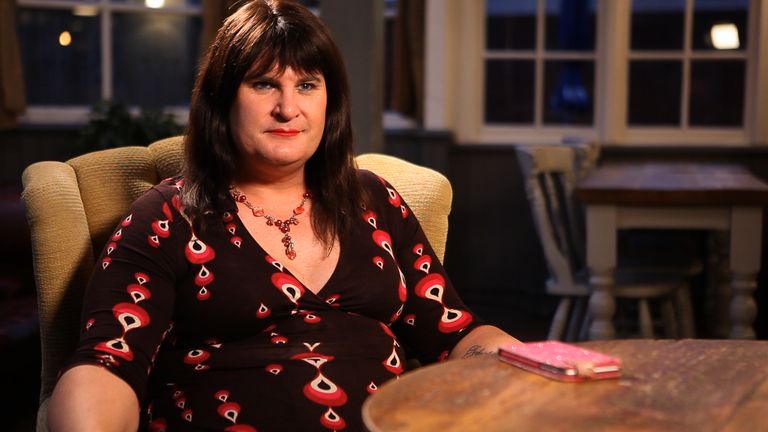 The booklet notes that fear of discrimination, abuse and exclusion make it difficult for LGBT people to be open and honest about their sexual orientation, resulting in their 'invisibility' or taking the decision not to participate at all.
Cook believes having the courage to counter those fears will improve awareness and education.
"I'm not very invisible," she added. "The invisibility is the LGB; unfortunately, trans people are often very visible, because we're not all gifted with being stunning and able to pass. When I came out, I knew that every person that I would meet would always know I was trans, and I had to come to terms with that.
"I remember hearing from a Stoke City fan who'd had a season ticket for over 20 years. They'd given it up because after their transition, they were scared that they could never go back."
Cook's photography work with Bournemouth only covers home games at the Vitality Stadium. So would working at away fixtures hold any fears for her?
"There are certain grounds around the country where I would have reservations," she said, "because of historic activity and abuse that has gone on within grounds. But I would do it... I would go there and be strong and proud.
"I hope that I've shown there is a space for LGBT people within football, and that encourages more people to go, and that more people become aware. Then it becomes less of an oddity for those fans who previously had little or no knowledge of what it means to be trans, or even to be LGB."
Kick It Out's chief executive Roisin Wood says the response from clubs to the new resources has already been encouraging, with several asking for more copies of the pocket guide so all of their stewards could have it in a lanyard at games.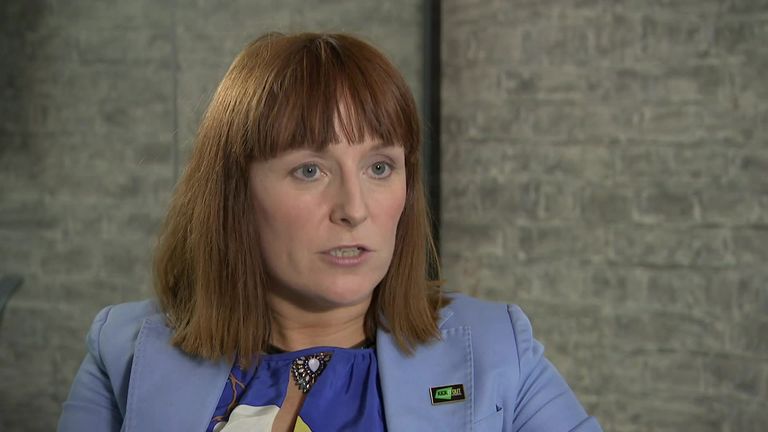 We're not trying to sanitise the game. I'm a fan, too, and I love football's passion. I just want it to be decent.
Wood said: "I think it all starts with education and the best way to tackle this is when fans self-police. So that could be one fan saying to another, 'Hey, I don't want to hear that anymore'.
"But there will be occasions involving prolific and serious offenders when you need to get them ejected and possibly banned.
"We're not trying to sanitise the game. I'm a fan, too, and I love football's passion. I just want it to be decent.
"But homophobic chants are discriminatory and they are illegal. And as I often tell people, having a diverse fan base and work force isn't just the decent thing to do, it's good business."
You can report homophobic, biphobic and transphobic discrimination to a steward or to Kick It Out via the following methods:
Kick It Out's free reporting app - available on App Store and Google Play
Freephone 0800 169 9414
Email - info@kickitout.org