The race for the title and top four takes centre stage on an action-packed weekend of Premier League action, live on Sky Sports.
Chelsea, Tottenham, Liverpool, Manchester City, Manchester United and Arsenal are all on show across five mouth-watering games which will be beamed to your TVs from Friday to Monday.
Ahead of what's set to be a captivating weekend as the run-in hots up, Sky Sports pundit Charlie Nicholas has offered his take on the fixtures...
West Ham v Tottenham - Friday Night Football, 7pm, Sky Sports 1 HD
CHARLIE SAYS: I have done West Ham the last few weeks and they have been suffering with injuries. There is no doubt that, even as an Arsenal fan, Spurs are playing fantastically well, they have not given up, they are squeezing Chelsea all the way, which is making it very interesting.
Live Friday Night Football


I am expecting Spurs to be too strong for West Ham and close the gap to one point because they just don't look like they are going to stop winning. Friday night will be sensational because Spurs are in form but they have to go for it and maybe take a risk or two.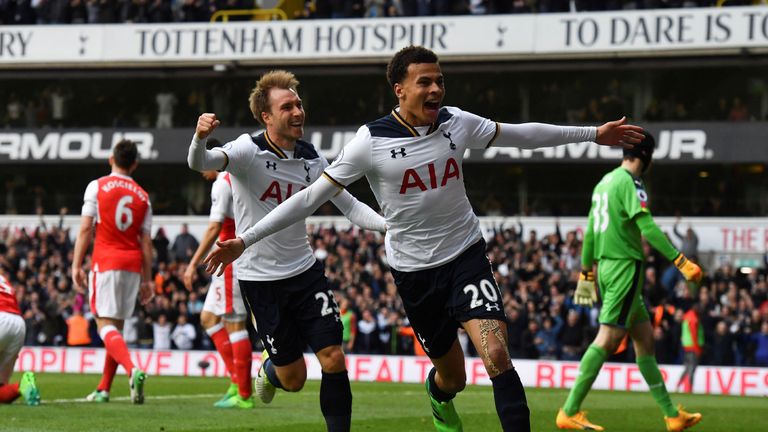 Spurs are playing first but they need to get the job done. Middlesbrough on Monday you would still expect Chelsea to win. They are so convincing and thorough in the way they go about their business and have plenty of match-winners.
Put Spurs and Chelsea in your Sky Bet accumulator here.
Man City v Crystal Palace - Premier League Live, Saturday, 11.30am, Sky Sports 1 HD
CHARLIE SAYS: Palace are much better team away from home, they like to counter-attack. Pep has issues at the back, we have known that all season and the full-backs have chopped and changed. It doesn't look comfortable for him.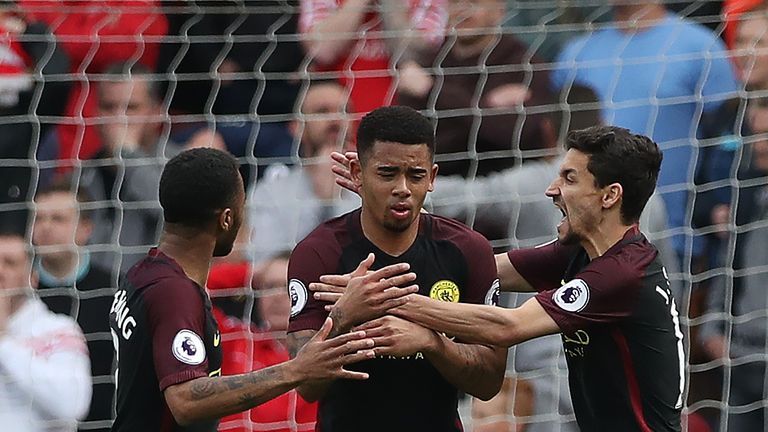 With four games to go it's an easy focus, go and win four matches and make the top four. Is top four enough? Pep has said himself he is learning a great deal about himself and his team and the way it is in England - it's so difficult to guarantee anything. It wouldn't be a success on Pep's CV but it would be a bonus for Man City and I expect them to take care of business.


Liverpool v Southampton - Nissan Super Sunday, 12.30pm, Sky Sports 1 HD
CHARLIE SAYS: I do fancy Liverpool to finish in the top four. They have three games to go and have the points in the bag and are just about there. Southampton could be a difficult one.


I think they will stumble somewhere, but I think they will make the top four because Manchester United have too many games, and have to play Spurs and Arsenal away, and Arsenal don't look good enough at the moment. I think seven points from nine for Liverpool would be enough.
Top-four finish odds: City 1/12, Liverpool 1/10, Man Utd 5/1, Arsenal 8/1.
Arsenal v Man Utd - Nissan Super Sunday, 3.30pm, Sky Sports 1 HD
CHARLIE SAYS: At this time of the season you have fatigue setting in, players under pressure, not playing with confidence, a crowd who are a bit frustrated, and the pressure of trying to catch other teams. That becomes intense.


Arsenal usually respond in the run-in but it doesn't look like there is confidence. The weekend was another distasteful performance. You go to a back three to stabilise it and then you are 2-0 down and it's game over. You don't really threaten other than a few minutes.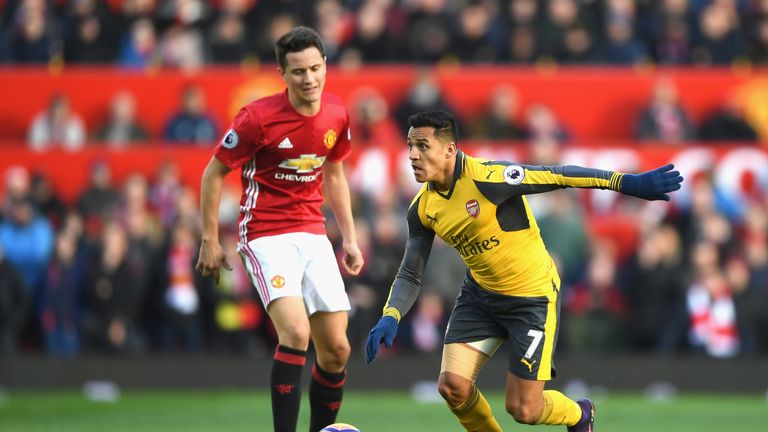 Sanchez is by far their best player but he stays static on the left and looks in a mood that he isn't playing up front anymore. Mourinho doesn't lose to Wenger in the league so it wouldn't surprise me if it was a draw. Man Utd might be happy with that but Arsenal need a win and will open up, which creates problems. I don't think these two teams look healthy for the top four but Arsenal can still win the FA Cup and Man Utd will be going all out for the Europa League.
Draw 13/5: bet now on Arsenal v Manchester United with Sky Bet here.
CHARLIE SAYS: Boro are not done yet and showed some fight against Manchester City when they were really unlucky. But they have to go after the game and Chelsea showed at Everton that they can be patient and then Pedro, Hazard or Fabregas will do something.
Live Monday Night Football


There is too much there and these players know how to win. I think Spurs will squeeze it on Friday but I think Chelsea will come flying out, get the job done and ease the tension.