Live Premier League on Sky Sports: Experience drama in surround sound with Sky Q and Dolby Atmos
Last Updated: 28/08/18 9:09am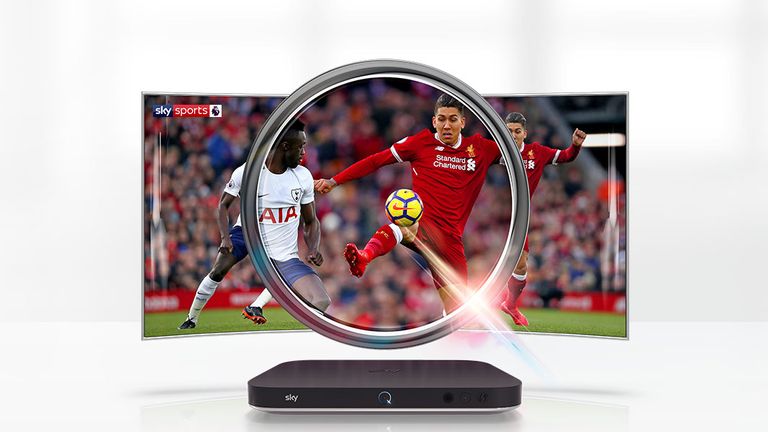 Football fans can enjoy the drama of the new Premier League season in brilliant surround sound with Sky Q and Dolby Atmos.
Sky Q 2TB customers will be able to experience 124 live Premier League games this season in breathtaking Dolby Atmos sound and Ultra HD clarity.
Dolby Atmos - available to customers with a Sky Q 2TB box, Sky Q Multiscreen subscription and compatible Dolby Atmos speakers - immerses the viewer in the action with audio that moves around your room in three-dimensional space.
The cinema-style Atmos experience means you'll be transported to the stadium as the crowd roars and the action unfolds.
Sky Q, the next generation box, is designed to deliver our most advanced TV experience yet and with another great new feature, you'll never have to miss a moment of the Premier League drama. With Sky Q, you can skip back to the start of any live match on Sky Sports Premier League; simply hit the red button and select 'Watch from start' to pick up the action from the first whistle.
And that's not all. Sky Q customers can enjoy TV all around the home - just pause what you're watching in one room and pick up where you left off in another. Plus, with more storage and the ability to record six shows while watching a seventh, everyone gets to watch their favourite TV.
You'll also discover personalised recommendations on your 'My Q' homepage and find what you want to watch faster with voice control. Simply press and hold the voice button on the side of the Sky Q touch remote to search for TV shows, movies and more.
Find out more about Sky Q Ultra HD & Dolby Atmos.
Join us and watch the Premier League live on Sky Sports in Dolby Atmos with Sky Q 2TB.
Get details of all Sky Sports' live fixtures confirmed so far.